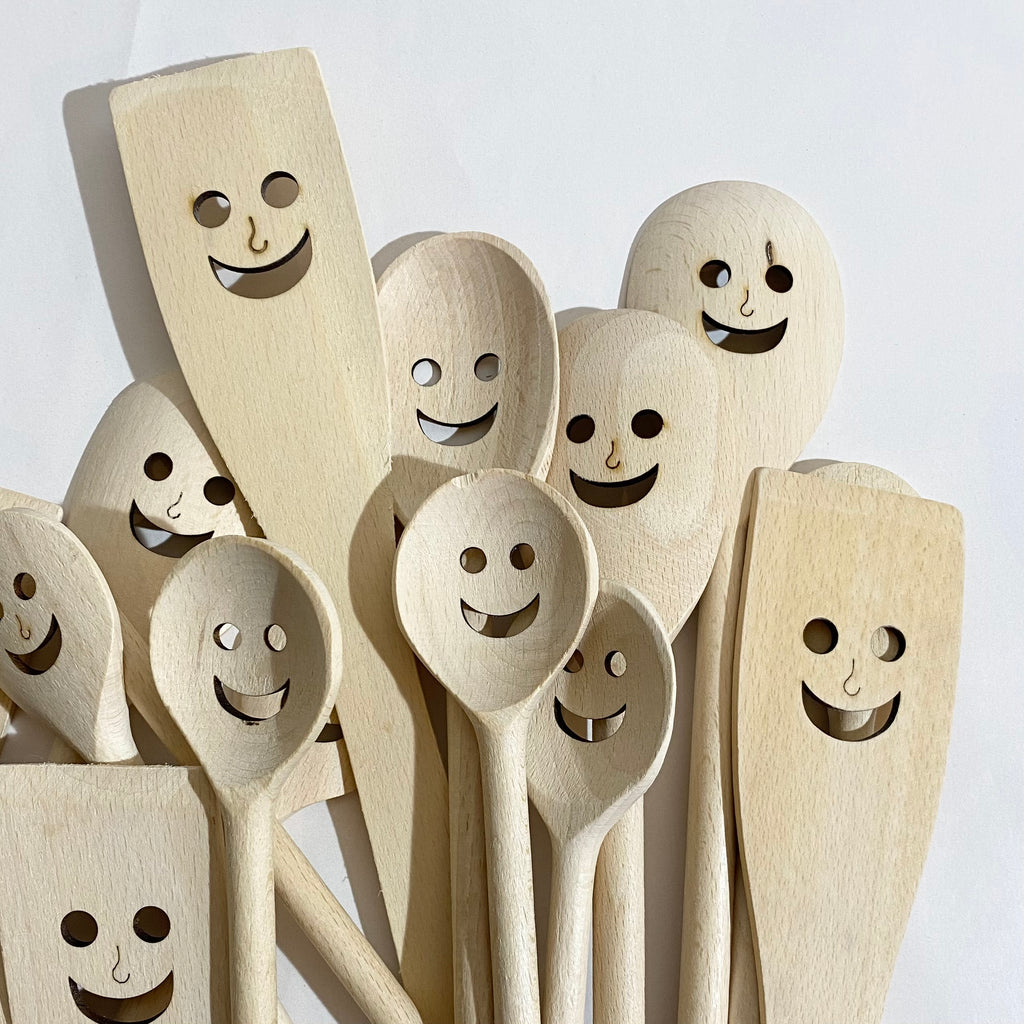 Pack of 10 WONKY Happy Spoons & Spatula
A mixed pack of 10 wonky, chipped or otherwise imperfect Happy Spoons & Spatulas. Would be ideal for spoon puppets or other DIY/crafty experiments. They come as a random mix of the three different styles and are all fine to use, they're just a bit, different. Unique.
Works out at only £1.25 EACH instead of their usual £3.00 (although they only come in packs of 10).
Over the last years I've assembled an amount of spoons which didn't quite make it through my tough quality control so they are now looking for a new home!!
A very happy spoon and spatula for all your cooking needs. I've been obsessed with these since I bought my first Happy Spoon two and a half years ago in southern Poland (you can see my well used and loved Happy Spoon & Spatula in the background of the main image). 
They would also make excellent spoon puppets.
Made in Poland from locally sourced FSC guaranteed wood.
Approx. 29cm long