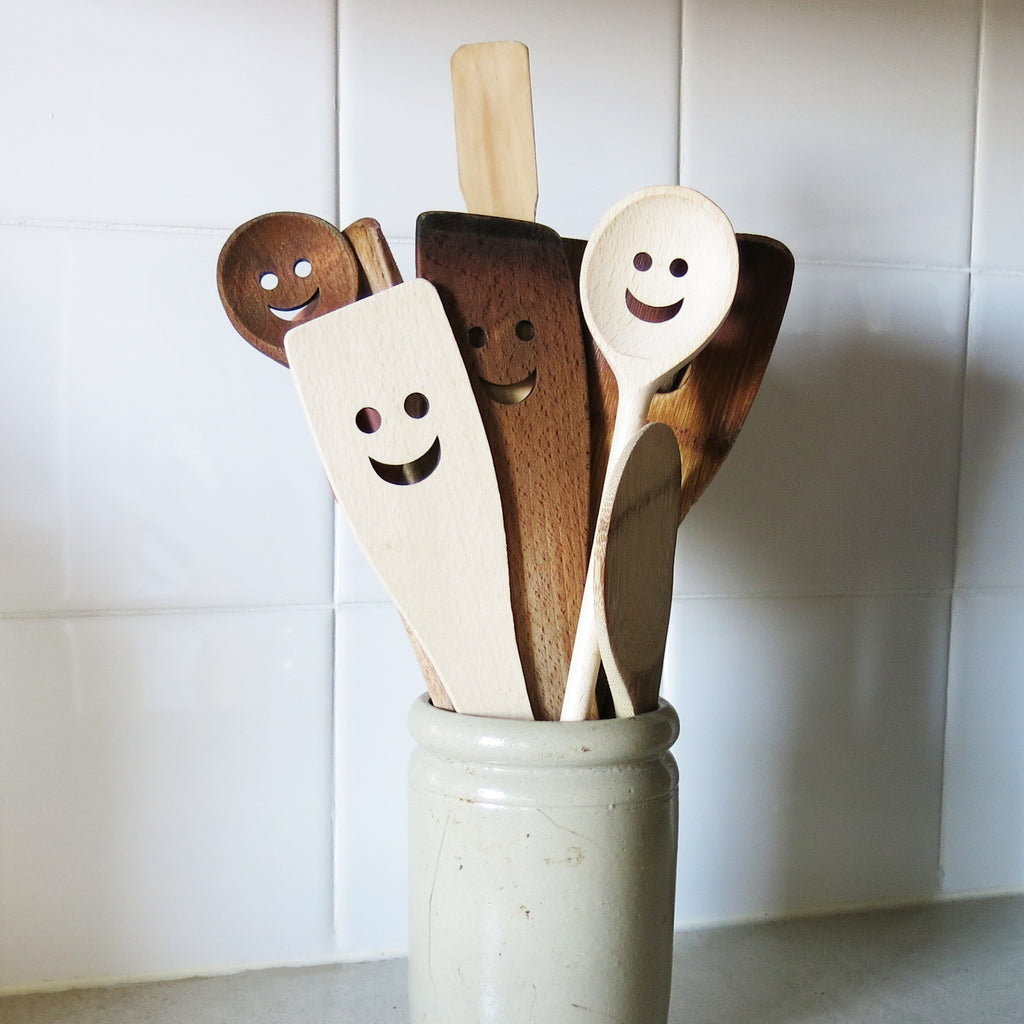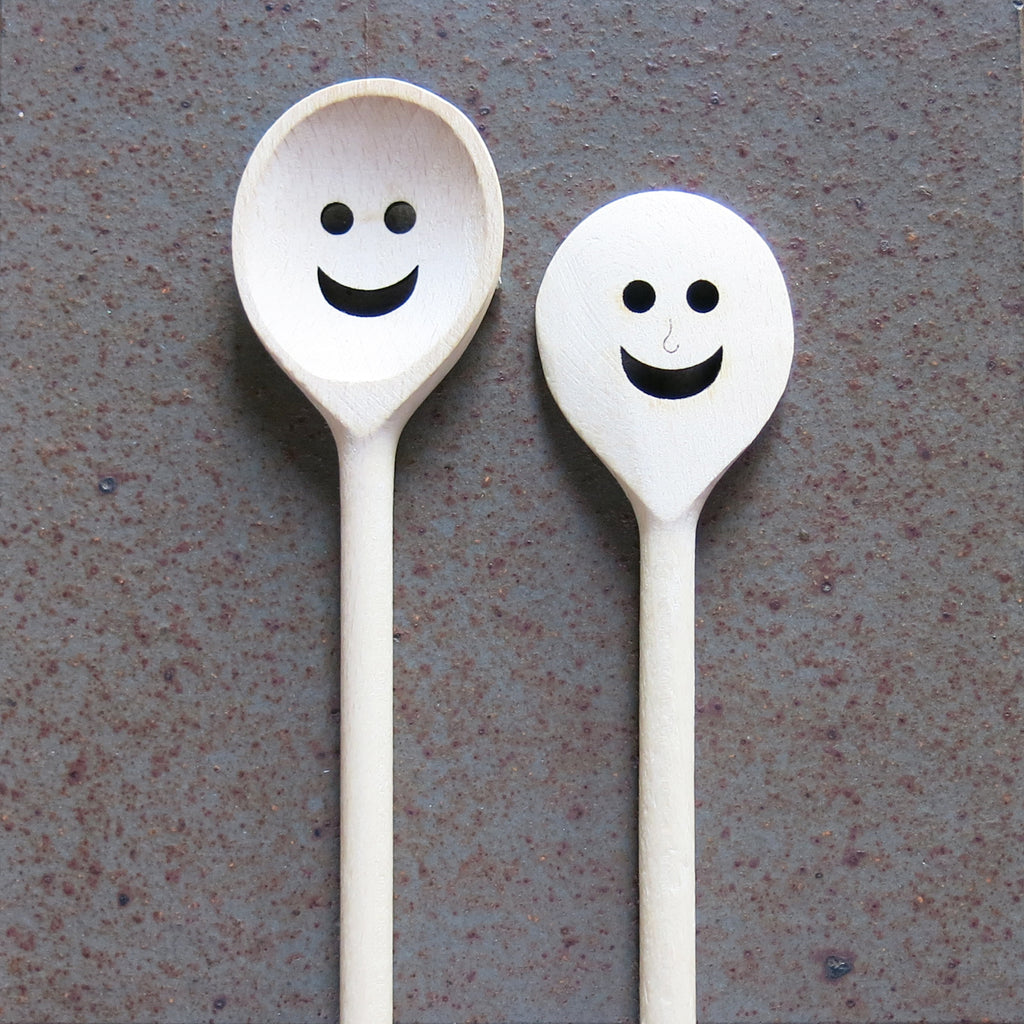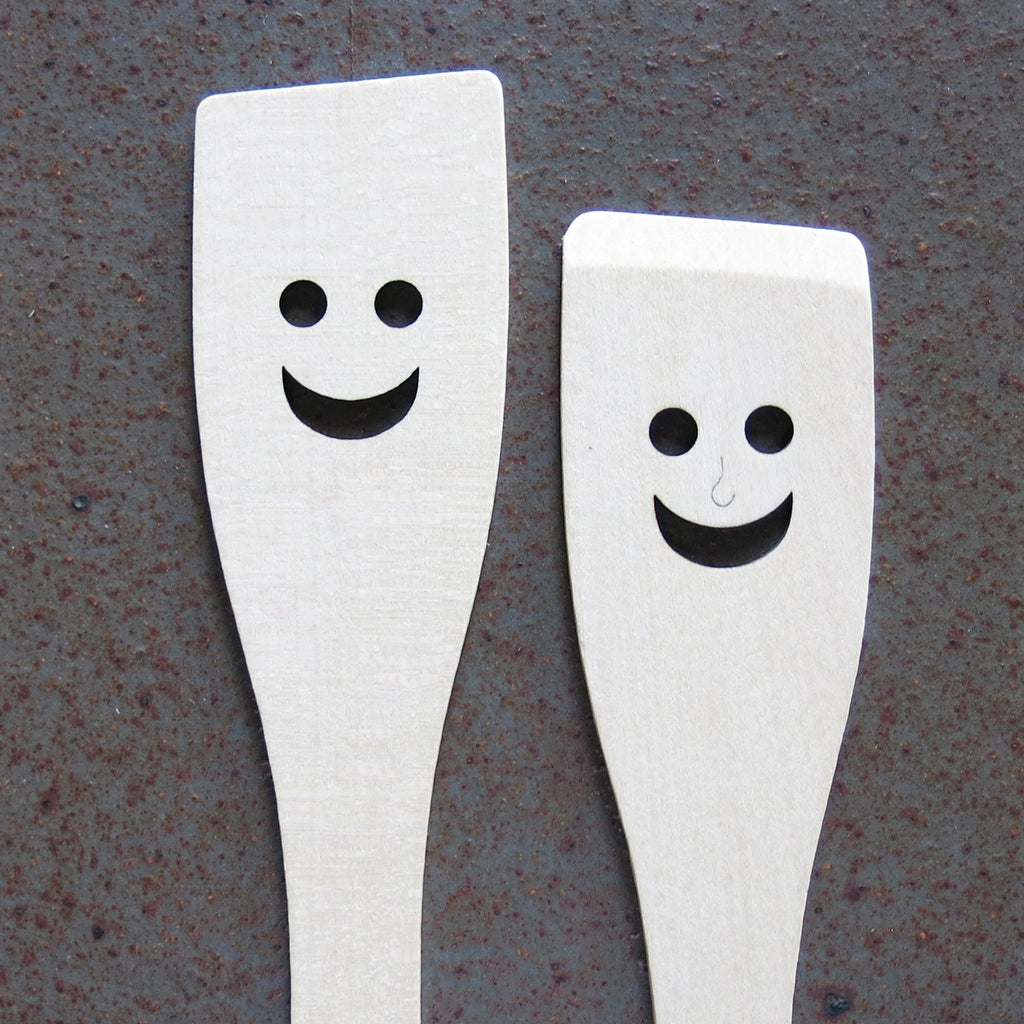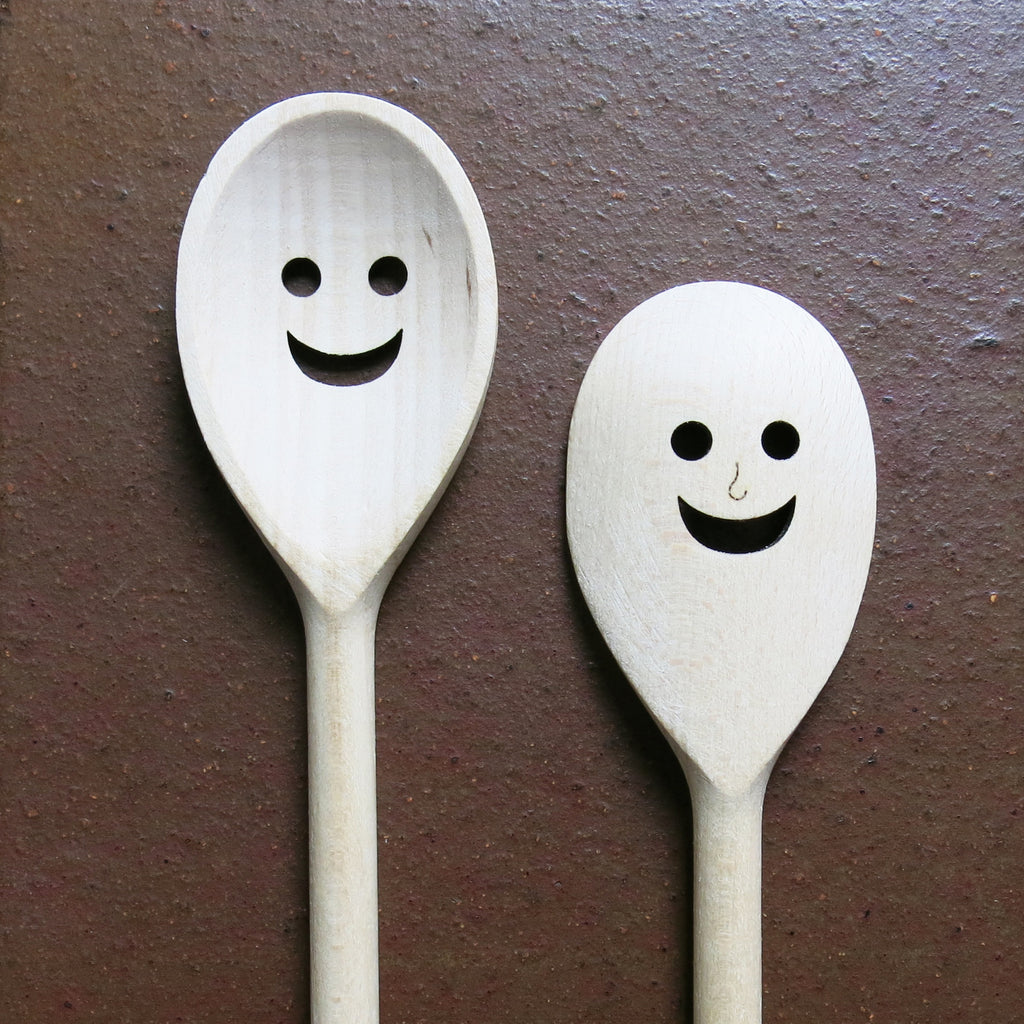 Happy Spoons & Spatula
BACK by popular demand.
They just loooooooooooove to cook. 
A very happy spoon and spatula for all your cooking needs. I've been obsessed with these since I bought my first Happy Spoon two and a half years ago in southern Poland (you can see my well used and loved Happy Spoon & Spatula in the background of the main image). 
They would also make excellent spoon puppets.
Made in Poland from locally sourced FSC guaranteed wood.
Spoon (small): Approx. 29cm long
Spoon (LARGE): Approx. 29cm long
Spatula: Approx. 28cm long 
Please Note: Price shown is for ONE spoon or ONE spatula.