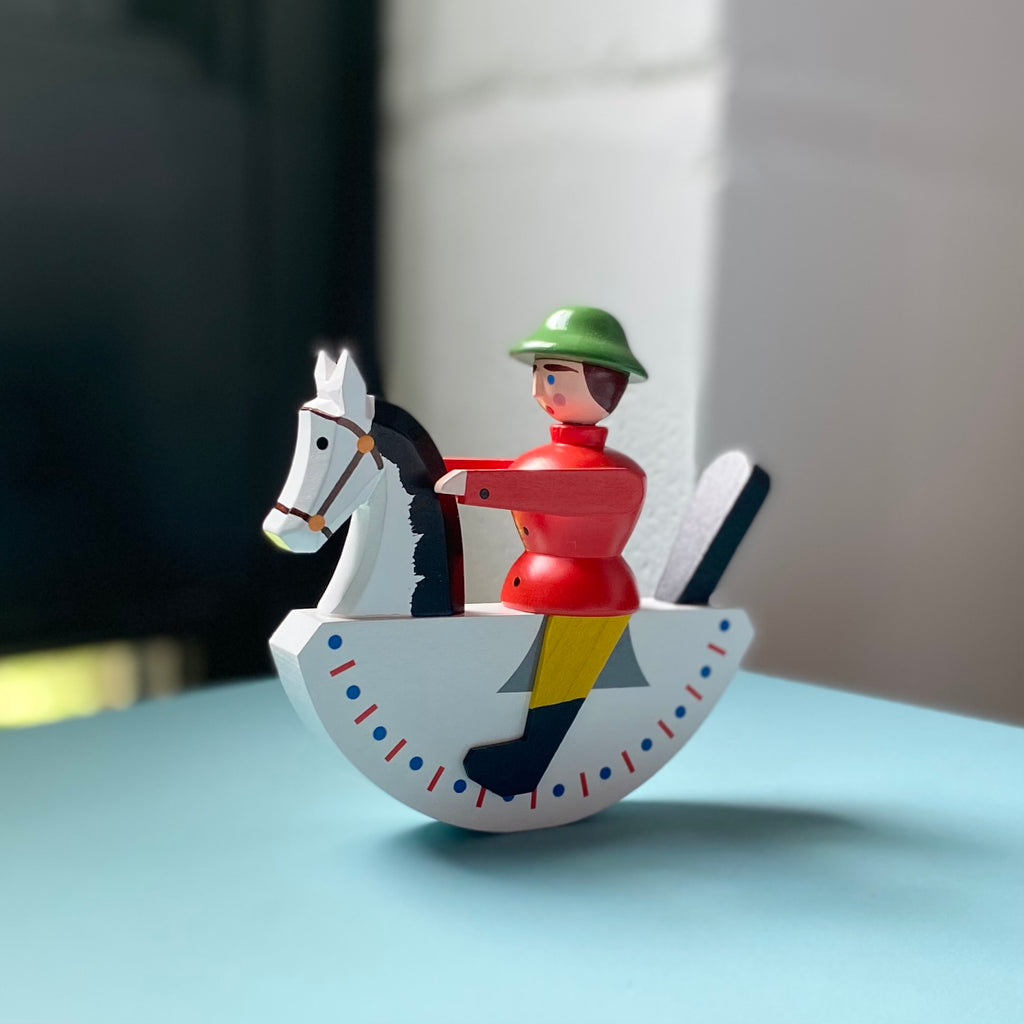 Reiterlein
Reiterlein, or little horse rider, is as traditional to the Erzgebirge as the Nutcrackers and Rotating Pyramids, it's just a little less known.
Hand-made in Germany in the Erzgebirge (Ore Mountains) from painted wood. Read more about the Erzgebirge on our blog HERE.
9.5cm tall
PLEASE NOTE: Not suitable for children under the age of three.