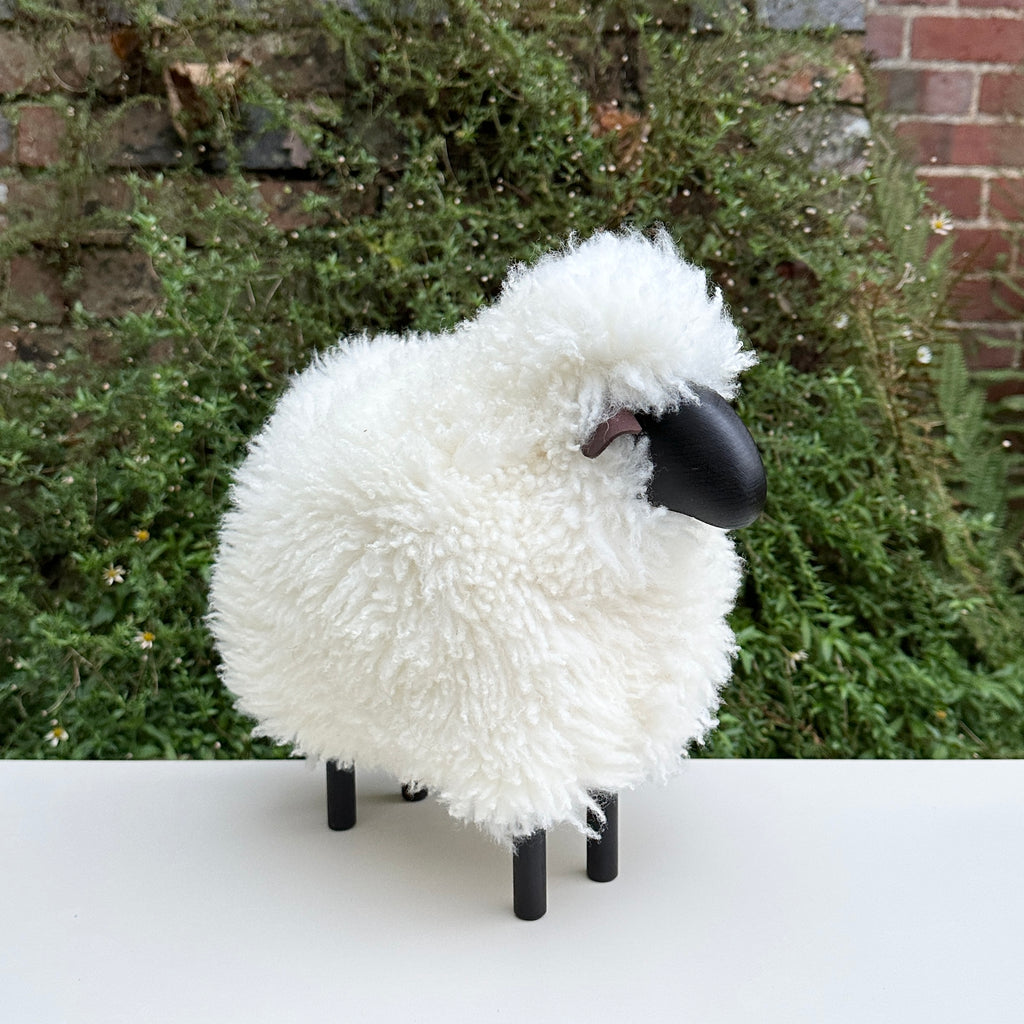 Black Faced Mini Lamb
What a complete cutie!

A new Black Faced Mini Lamb, a mini version of the very popular and characterful Sheep by Hanns-Peter Krafft. Made from black stained solid beech with a fluffy furry sheep skin. They'll make a perfect addition for your desk, shelf, mantle piece or anywhere else you can't fit a full size sheep.

Handmade in Germany from stained solid beech with leather ears and real sheepskin. 
26 x 16 x H25cm