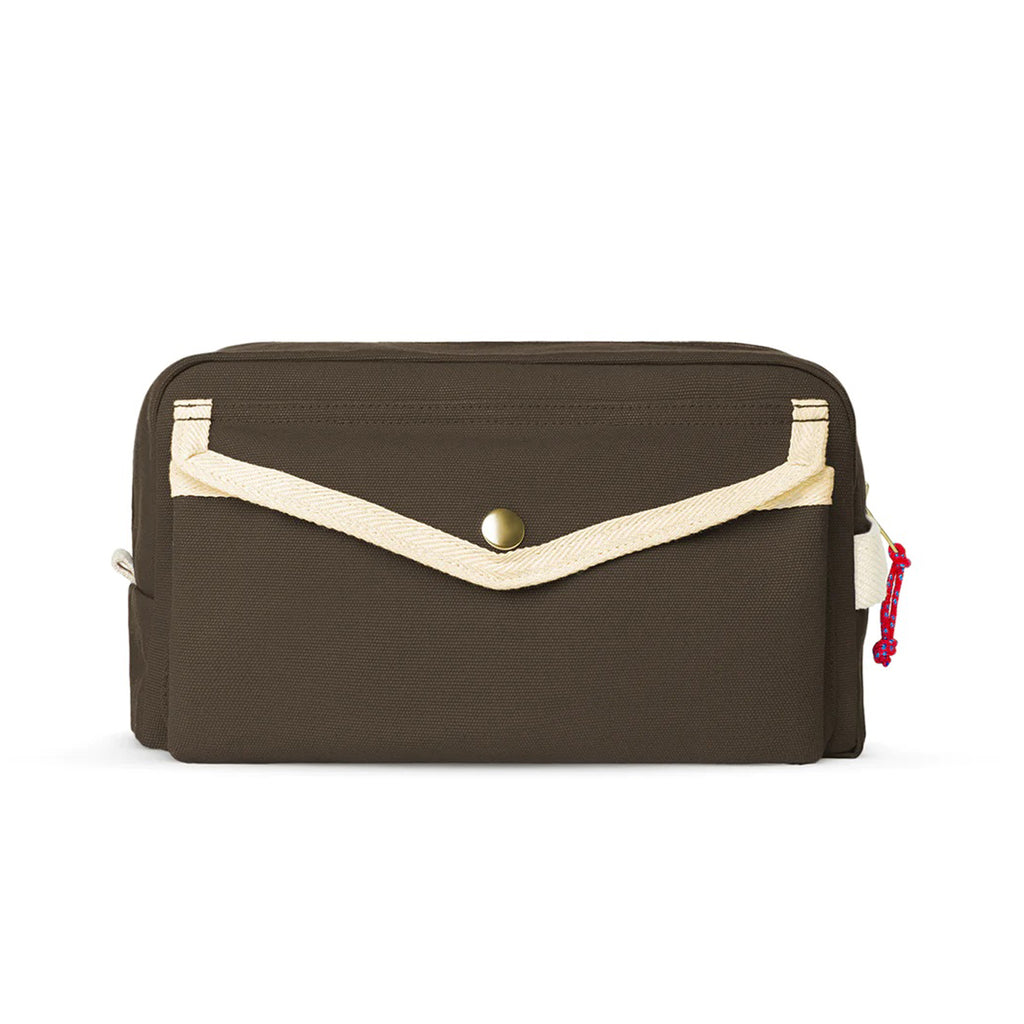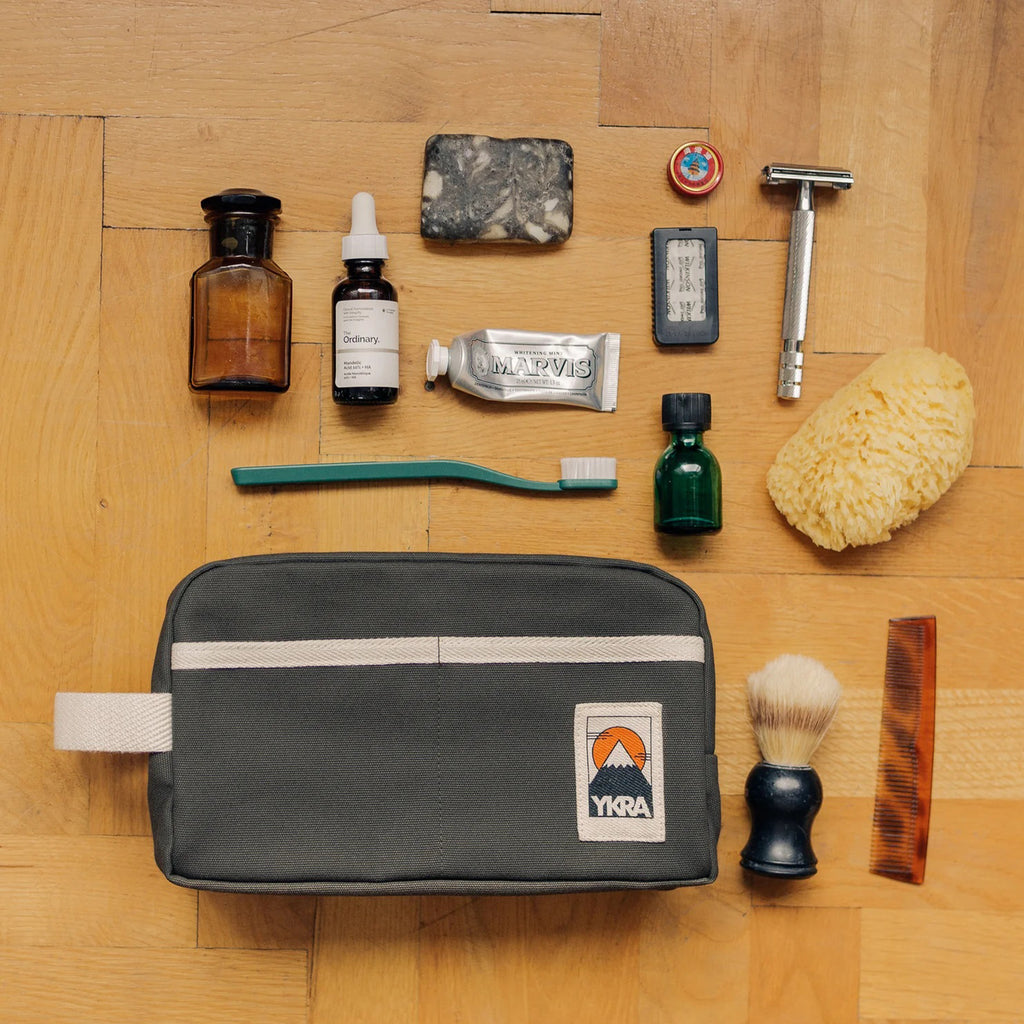 YKRA Toiletry Bag Khaki
THE classic style Toiletry Bag, now with a colourful twist. 
The YKRA Toiletry Bag is your next favourite travel companion: this roomy, thick cotton canvas bag will fit all the toiletries you need for an enjoyable trip and the handles allows you to carry it with ease and hang it up where required. 
Handmade in Hungary from high quality cotton canvas.
25 x 12 x H15cm
YKRA (pronounced eek-rah) was founded by designer Balázs Lakatos from the basement of a bar in downtown Budapest in 2011, with the goal of creating a  vintage style hiking backpack for everyday use. 
YKRA make long-lasting quality products that have the look and feel of a bygone era using a thick and durable cotton canvas originally made for tents. Inspired by the hiking culture of 1970's eastern Europe, their canvases come in a variety of vivid colours.