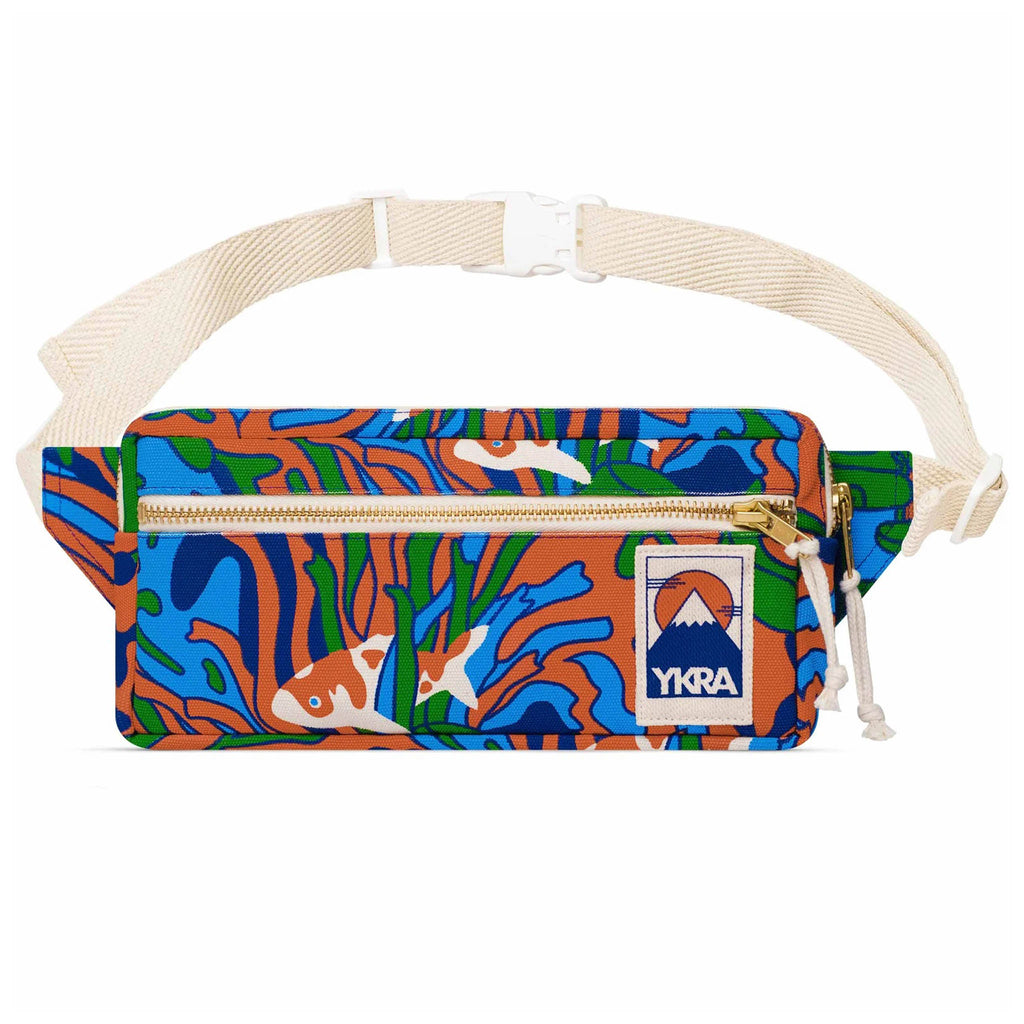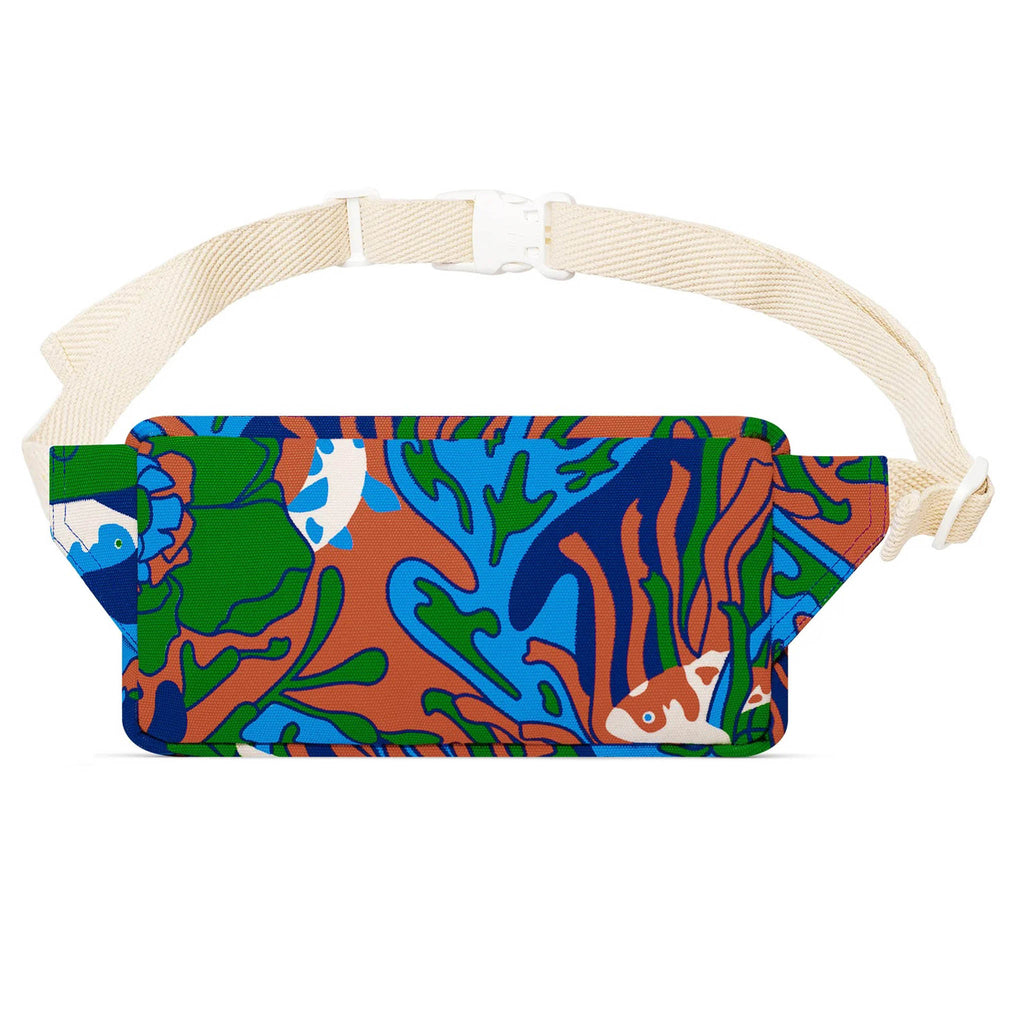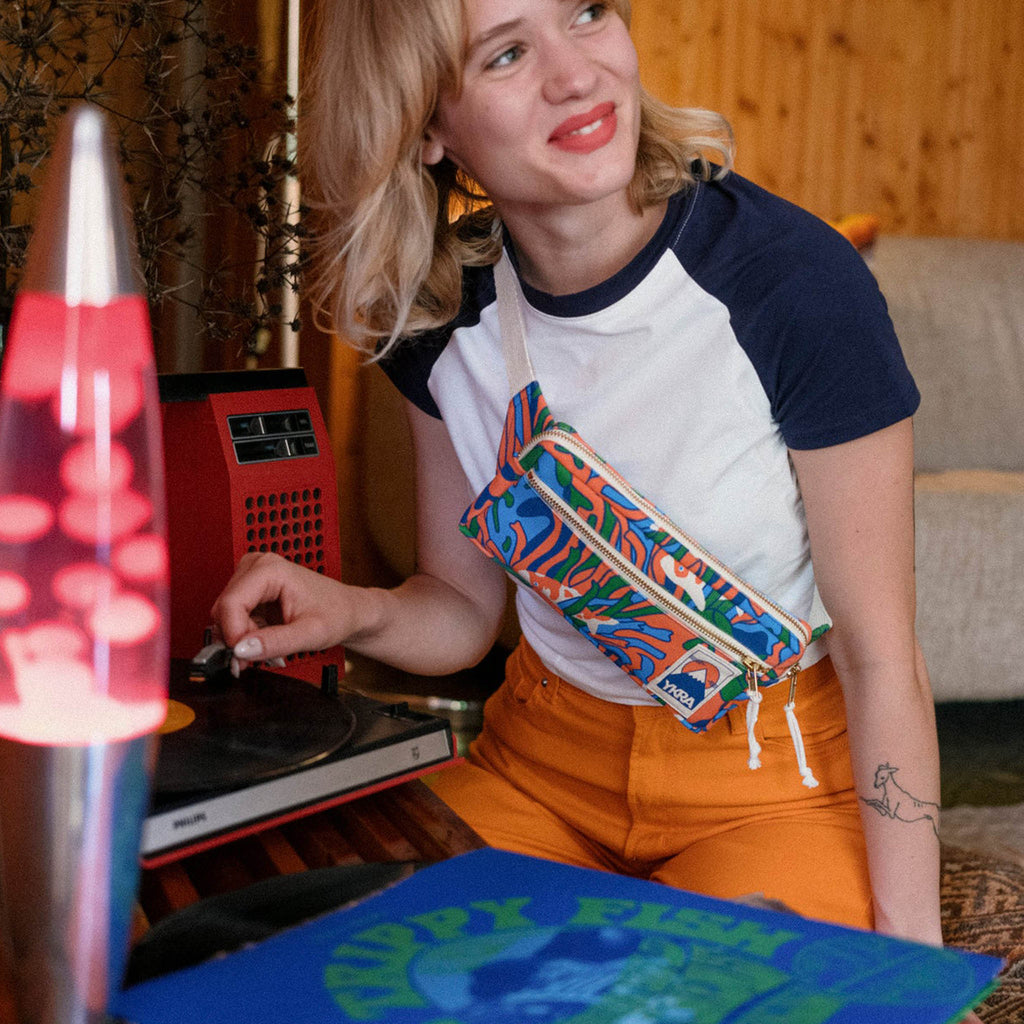 YKRA Bum Bag TRIPPY FISH
Bum Bag, Hip Bag, Fanny Pack, whatever you call it, this is what I call a prime example of IT. 
It features a main compartment and a smaller front pocket to keep your phone separated from your coins and keys. 
Handmade in Hungary from high quality cotton canvas with an adjustable strap. 
23 x 11x 3cm. Maximum waistline 122cm.
YKRA (pronounced eek-rah) was founded by designer Balázs Lakatos from the basement of a bar in downtown Budapest in 2011, with the goal of creating a  vintage style hiking backpack for everyday use. 
YKRA make long-lasting quality products that have the look and feel of a bygone era using a thick and durable cotton canvas originally made for tents. Inspired by the hiking culture of 1970's eastern Europe, their canvases come in a variety of vivid colours. 
PLEASE NOTE: The positioning of the pattern is not always as show in the picture which makes each bag unique. If you want to see the options please contact me and I will send you images of current stock.