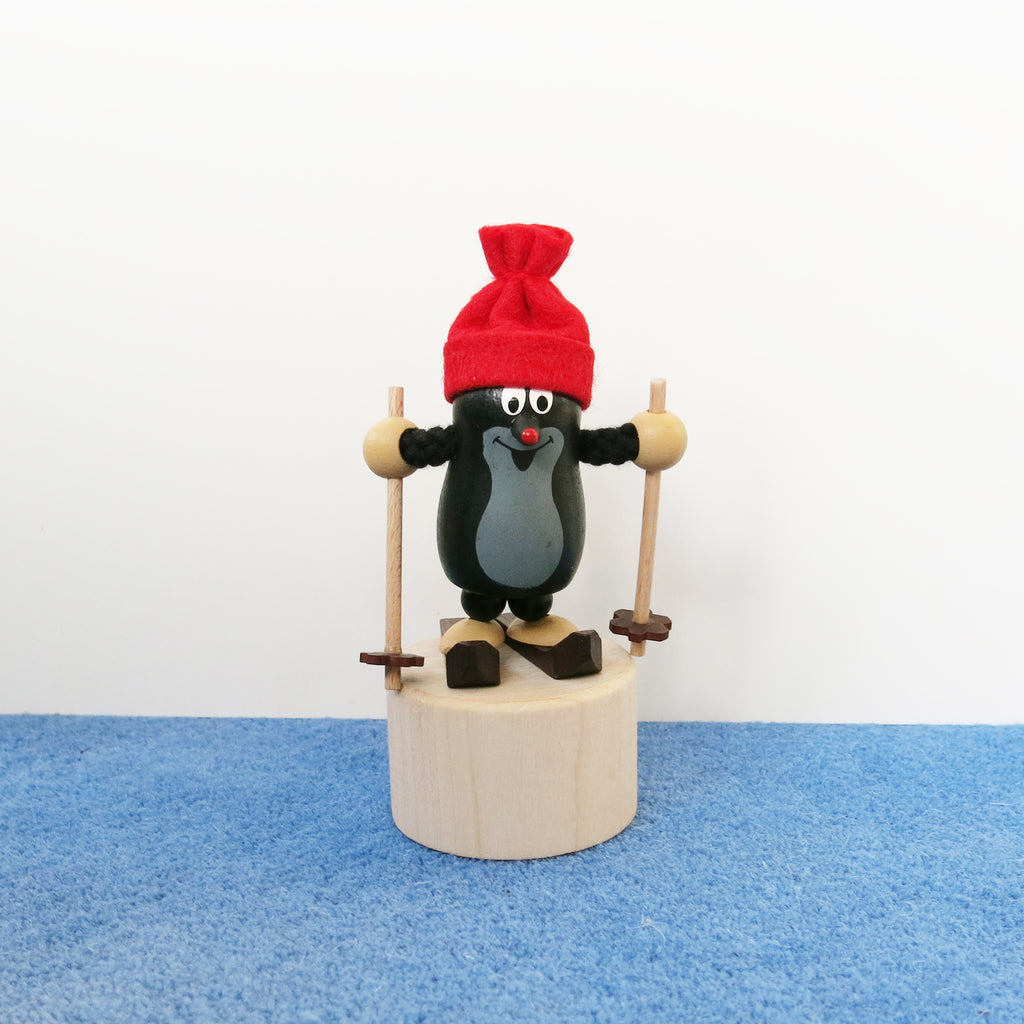 Wobbly Krtek on Skis
My absolute all time favourite cartoon character.
Push the button underneath and see Krtek collapse, let go and he's standing straight up in no time. Krtek with violin will not collapse, but he will start playing the violin.
Krtek (The Mole) is the Czech answer to Mickey Mouse. Created by animator Zdeněk Miler in 1954, he made his film debut at the 1957 Venice Film Festival with "How The Mole Got His Trousers" and even won a price there in 1966 with "The Mole and the Rocket". There are over 40 short films all about Krtek, his friends and their adventures.
Made in the Czech Republic from painted Central European wood. 
Approx. 10cm tall
Not suitable for children under the age of three!!