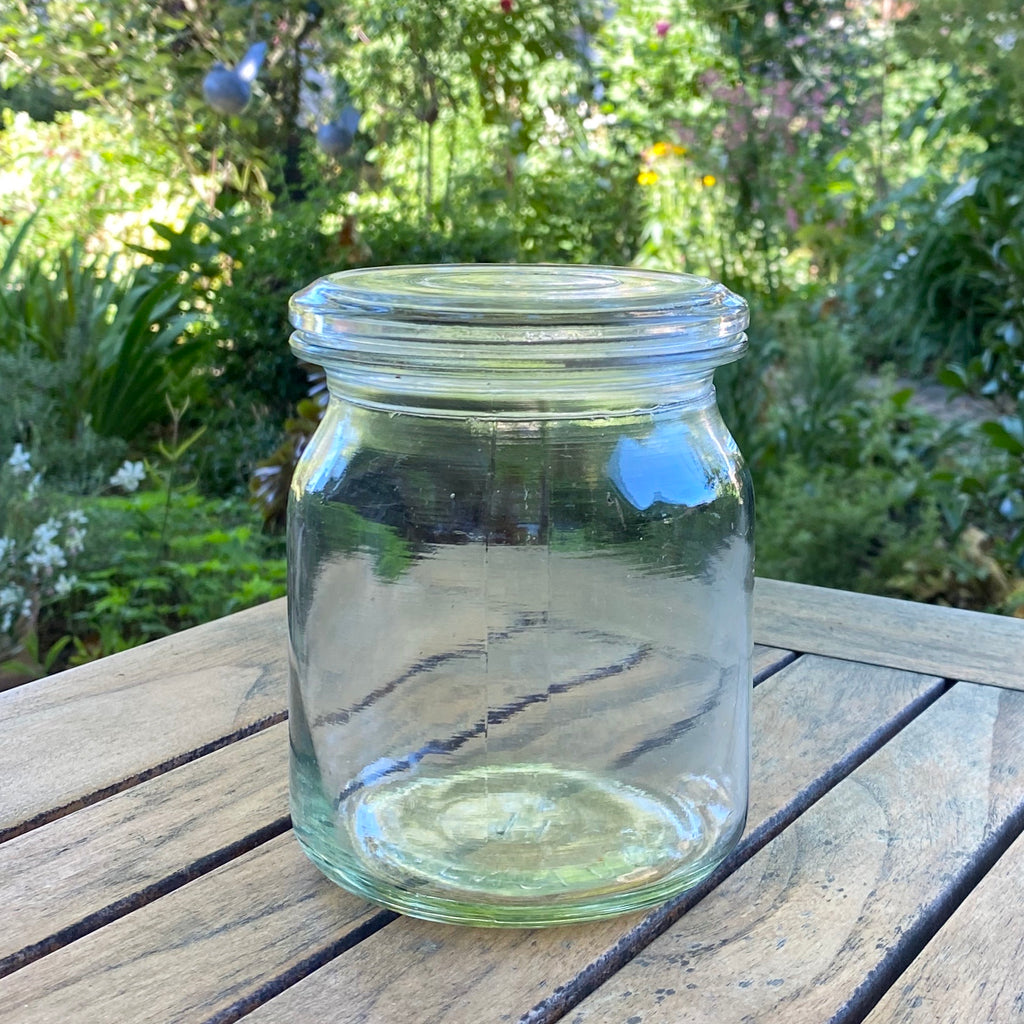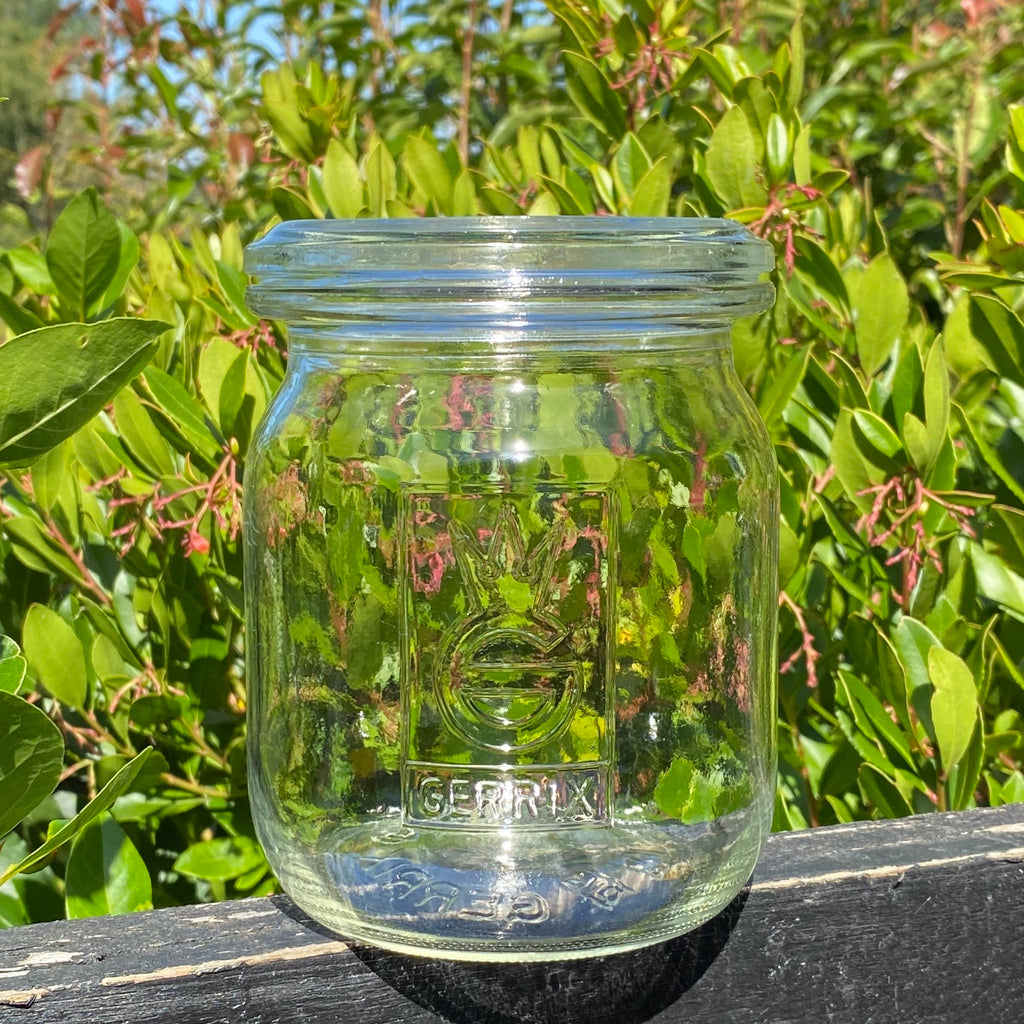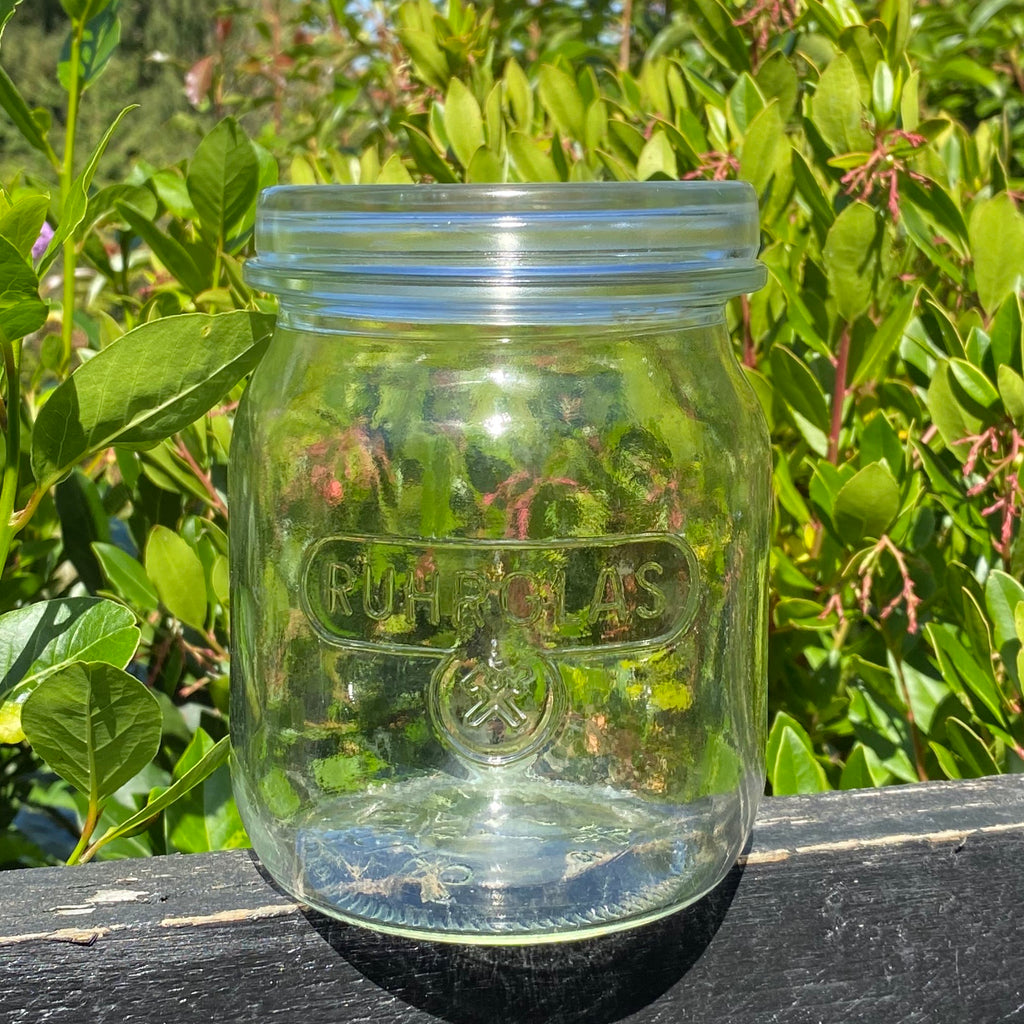 Vintage Rillenglas
That's another family friend's basement cleared. An absolute German classic.
My mother and grandmother had these when I was growing up, in fact everyone I knew had those. Designed to last a lifetime, these jars are all from the 1960s, 70s and 80s and have been used many times over. Make excellent storage jars. 
Made in Germany from pressed glass. Jar with matching lid. 

1l Jar: Dia 11.5x H14.5cm
Please note that these have been used and so will have scratches and signs of use and are generally in excellent condition.