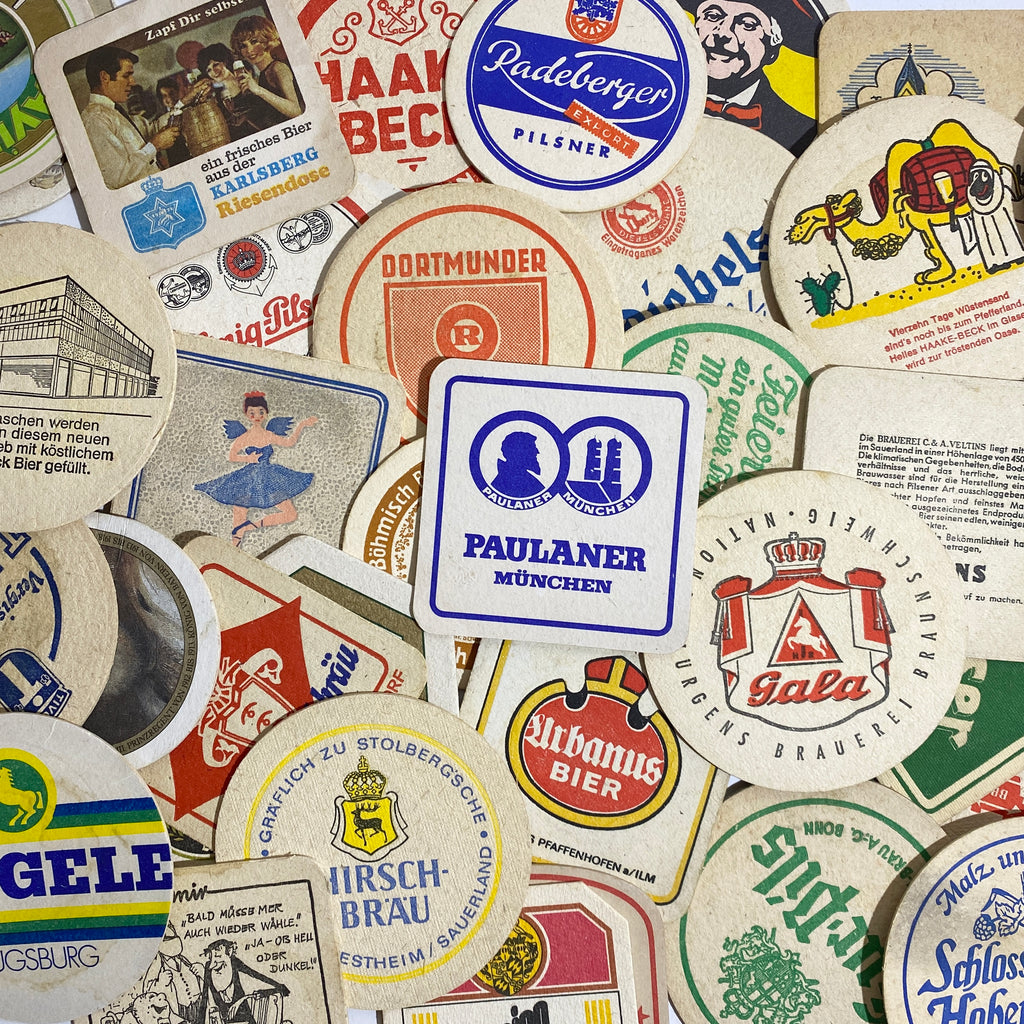 Vintage German Bierdeckel
The history of beer in a mat.
Wonderful vintage (mostly) German/West German Bierdeckel (Beer mats) sold in a set of six different designs. They are a great present for anyone interested in history, Germany, or just in beer.  
Made from printed pulpboard. 
Approx. Dia 10.5cm/9.5 x 9.5cm 
Available either round or square (with rounded corners). 
PLEASE NOTE: These are vintage beer mats from the 1950's, 60s,  70's, 80's and 90s. Some have been used but are in pretty good condition so some stains, marks or discolourations are to be expected (but they are vintage stains 😃).