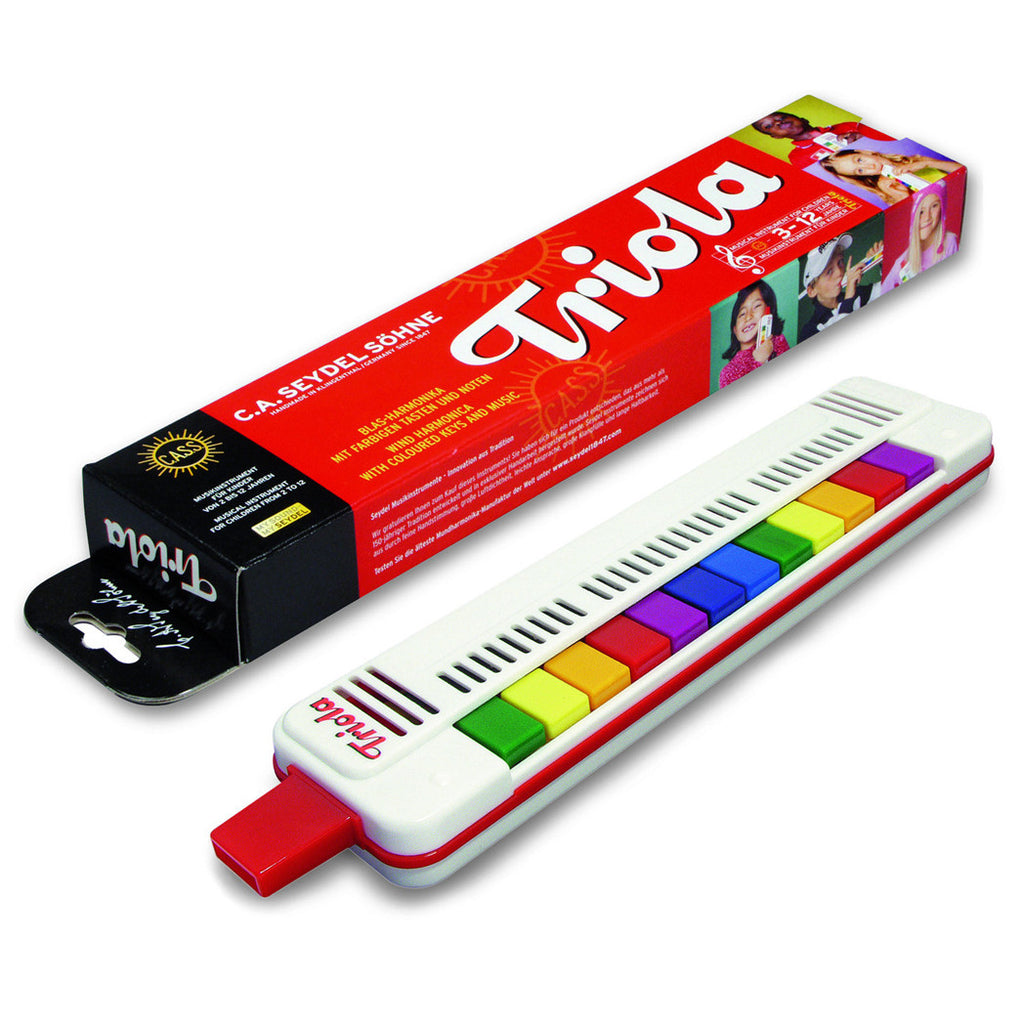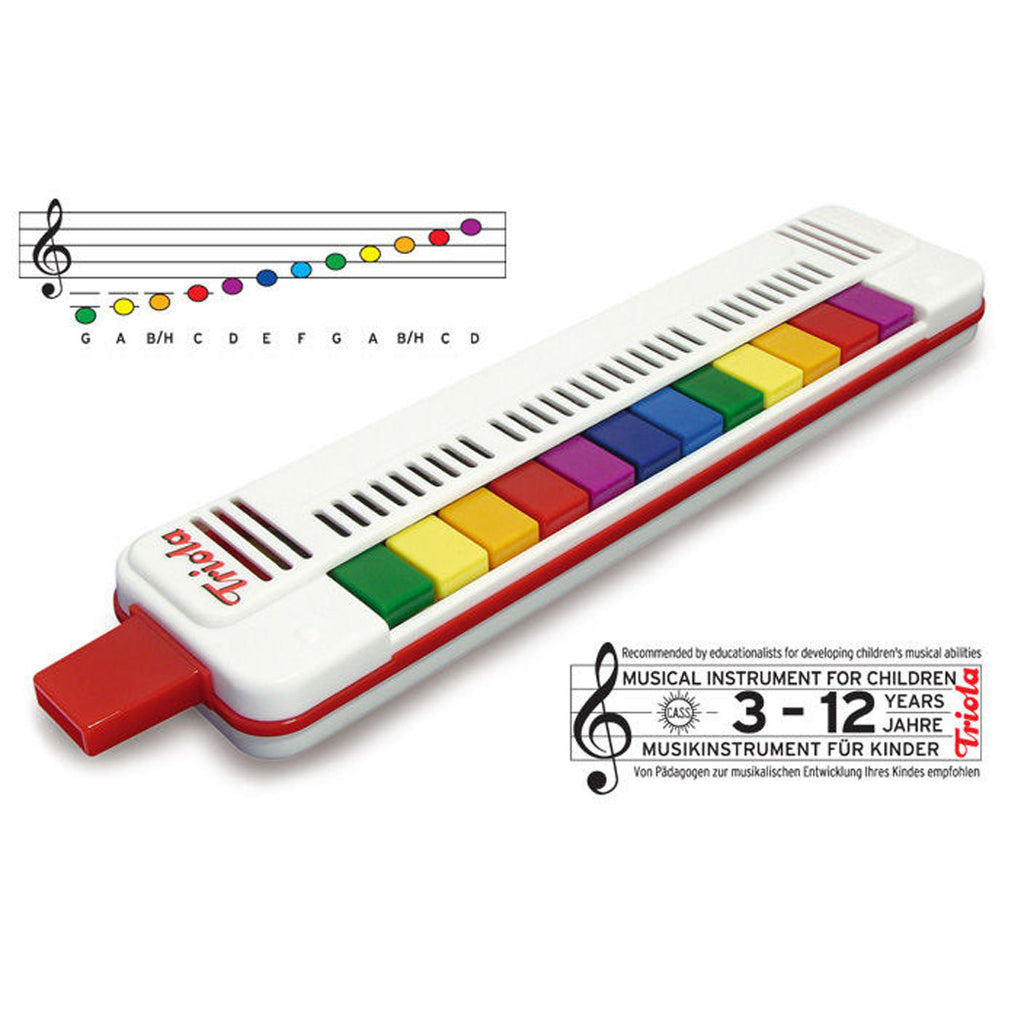 Triola
Triola is a colorful introduction to music for children.
Triola was developed in the 1960s and is so easy to play: Just blow into the instrument and press the colored keys the same as shown with the corresponding notes for your favourite nursery rhyme and children's song. Children learn to read music through play.

Made in Germany, Triola is a hand-made and hand-tuned single tone wind harmonica. It has 12 notes ranging from G4 to D6 and is tuned to C-major.
26.4cm long 
Suitable for children aged 3 years and above.