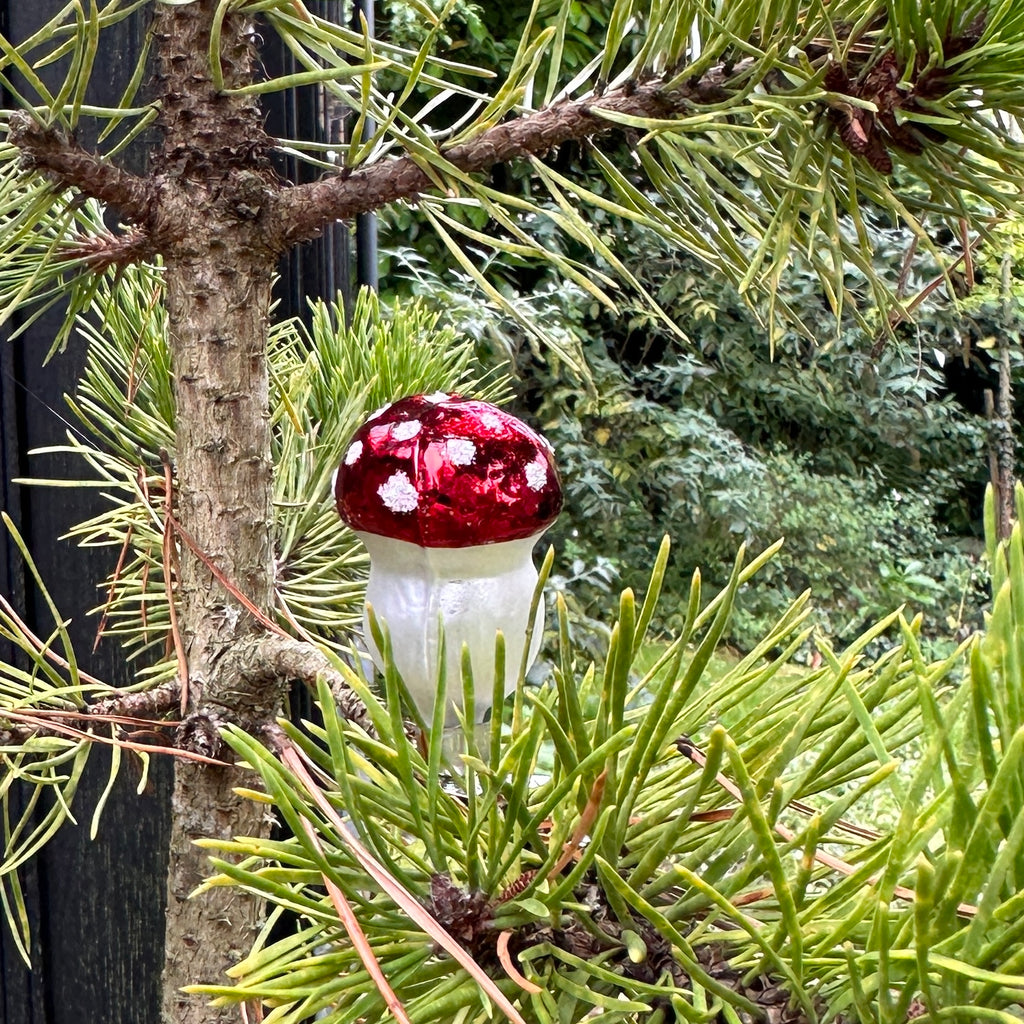 Toadstool Tree Decoration
A cute little blown glass toadstool for your tree. 
Handmade in Lauscha (Germany) from blown glass. Lauscha has been the centre of German glass blowing production (Christmas baubles etc) for over 150 years.
The toadstool is attached to a small clip for attaching to the tree so your toadstool will sit on top of the branch.
7cm tall