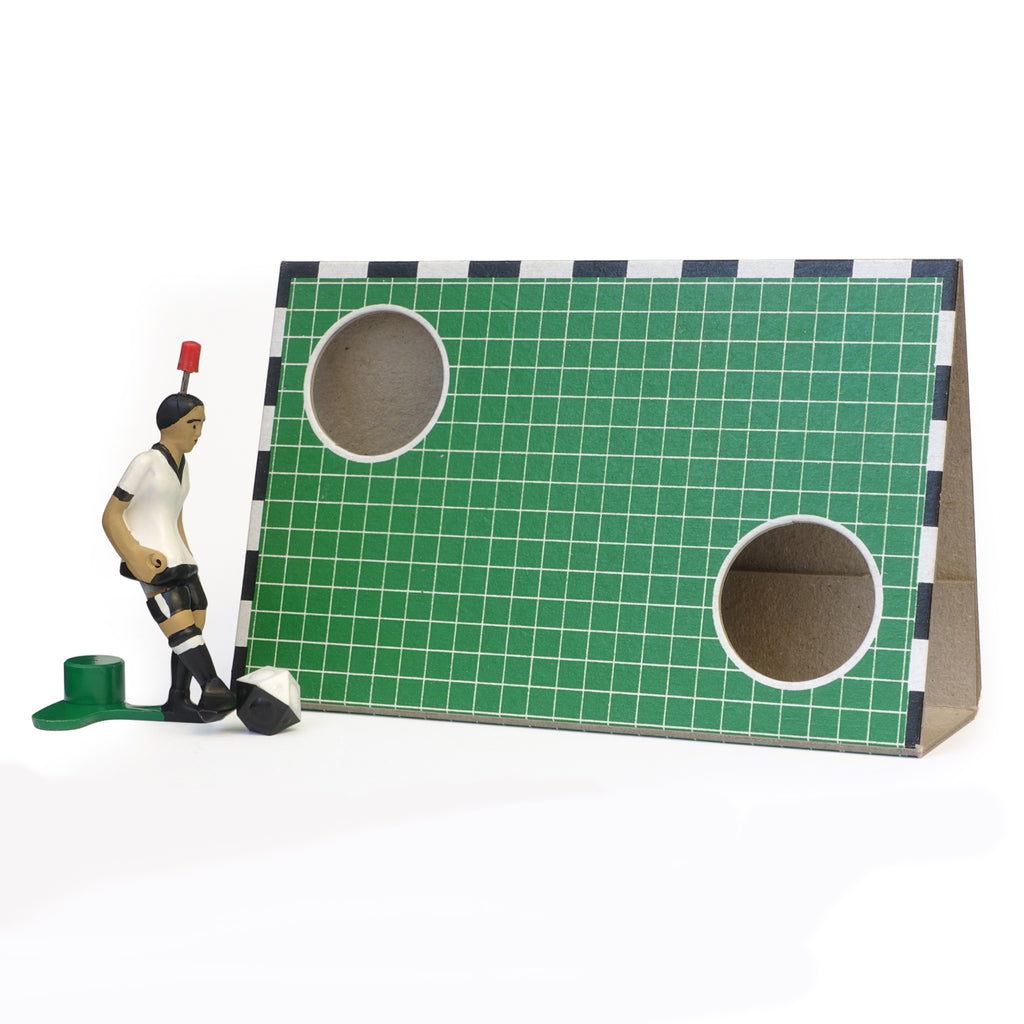 TIPP-KICK Torwand
Goooooooooaaaaaaaaaaaaal
The game is simple, all you need to do is kick the ball through the holes in the Torwand (which literally translates as goal wall). You generally have three attempts at the bottom right corner hole and three attampts at the top left corner hole. Whoever scores the most goals wins. That's it.
TIPP-KICK is THE classic German table football game invented by Edwin Mieg in 1924 who presented it for the first time at the Leipzig Toy fair in 1926. The rest is history. The little die-cast football players have one fixed and one 'kicking' leg which is activated by pushing the little button at the top. Hours of fun. 
Made in Germany. The set includes a hand-painted die-cast footballer, a twelve sided plastic ball and a cardboard goal wall.
Player: H7.5cm
Ball: Dia1.4cm
Goal wall 14 x H8.5cm
Also available: TIPP-KICK Football Set
Recommended for ages 8 and above. Not suitable for children under the age of three.