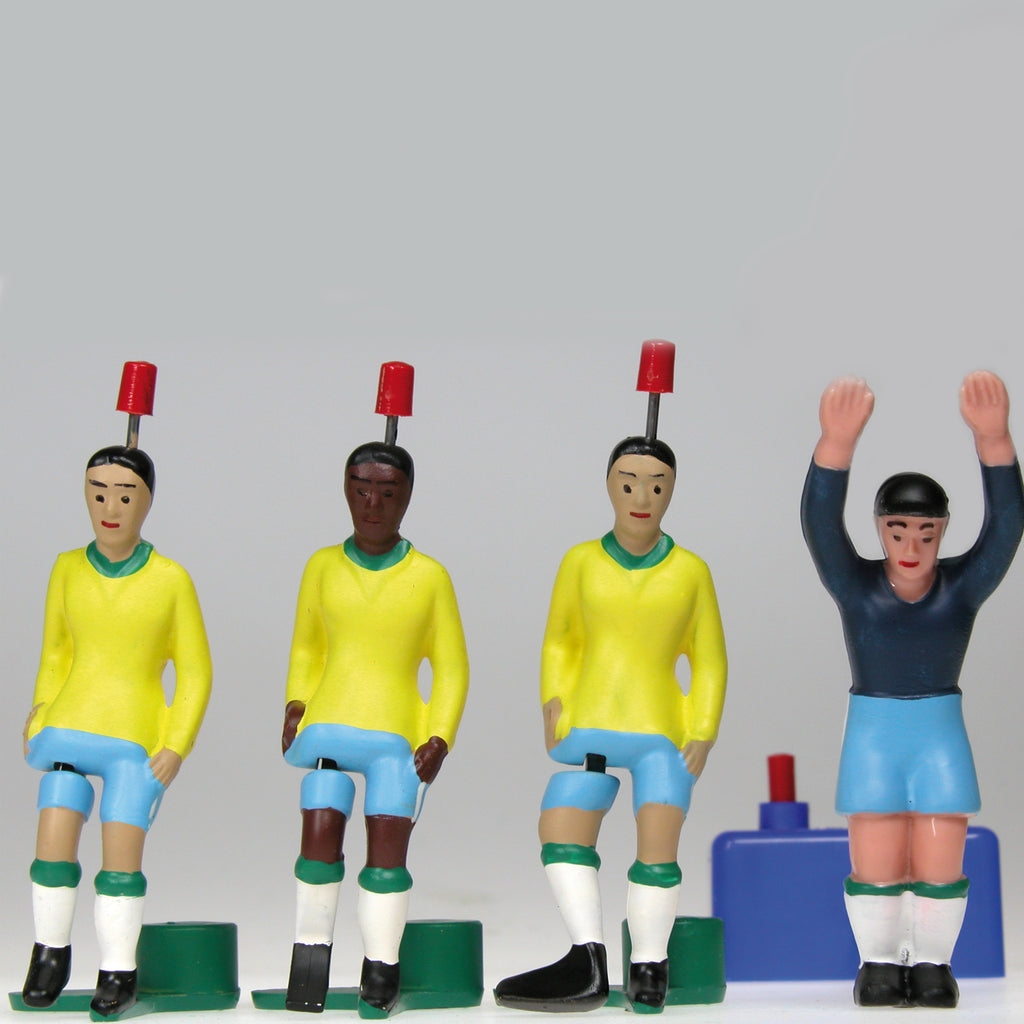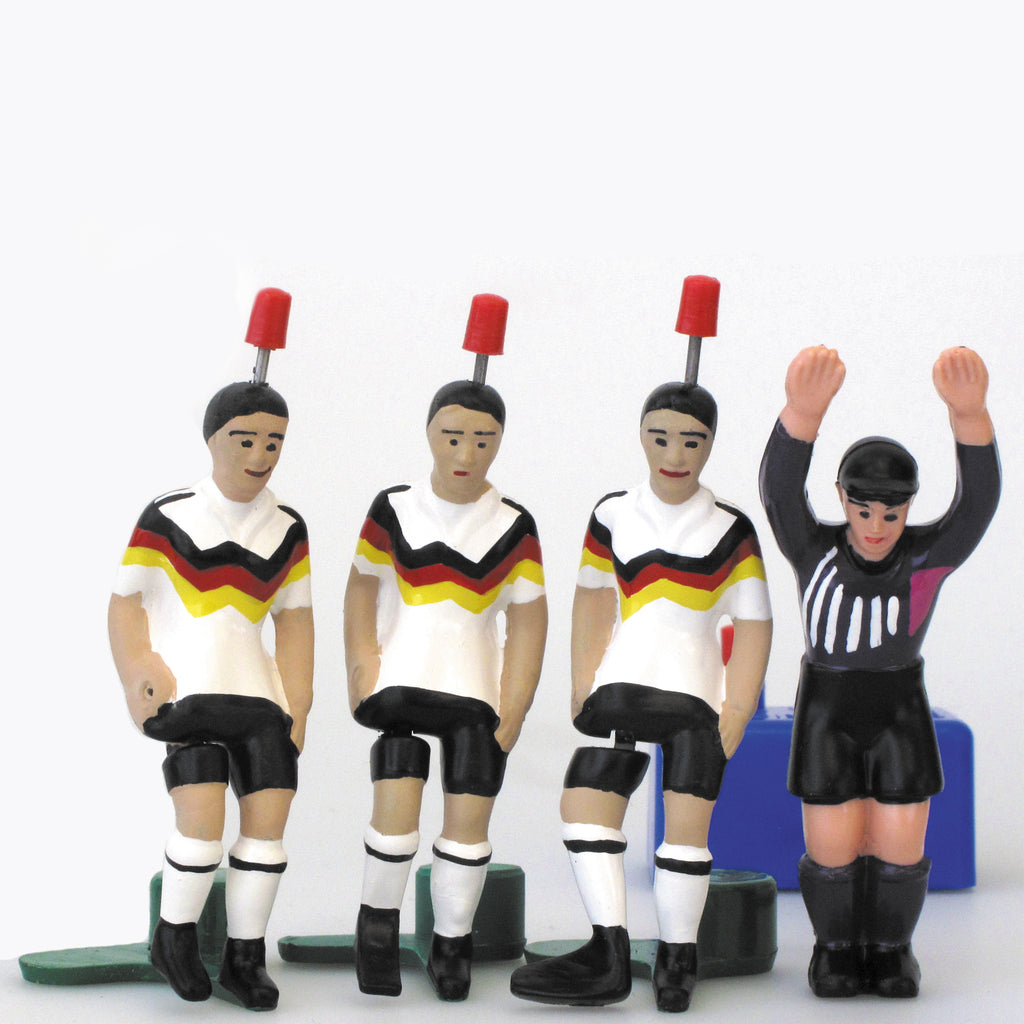 TIPP-KICK: Classic World Cup Teams
Play your very own World Cup match on the kitchen table.
TIPP-KICK is THE classic German table football game invented by Edwin Mieg in 1924 who presented it for the first time at the Leipzig Toy fair in 1926. The rest is history. The little die-cast football players have one fixed and one 'kicking' leg which is activated by pushing the little button at the top.The goalkeeper will move to the left and right by pressing the buttons on the attached box. Hours of fun. 
Made in Germany. The set includes three hand-painted die-cast footballers and a plastic goalkeeperall painted in classic colours of World Cup winning teams.