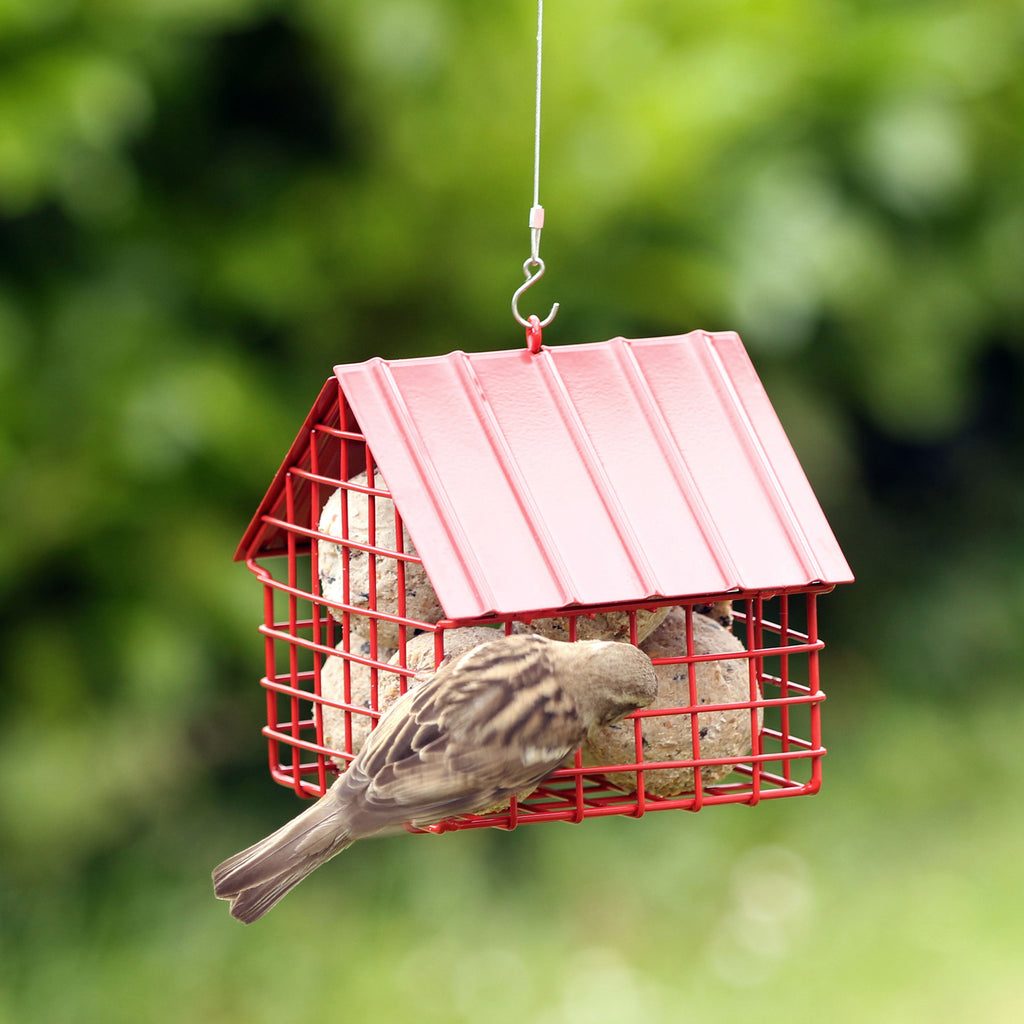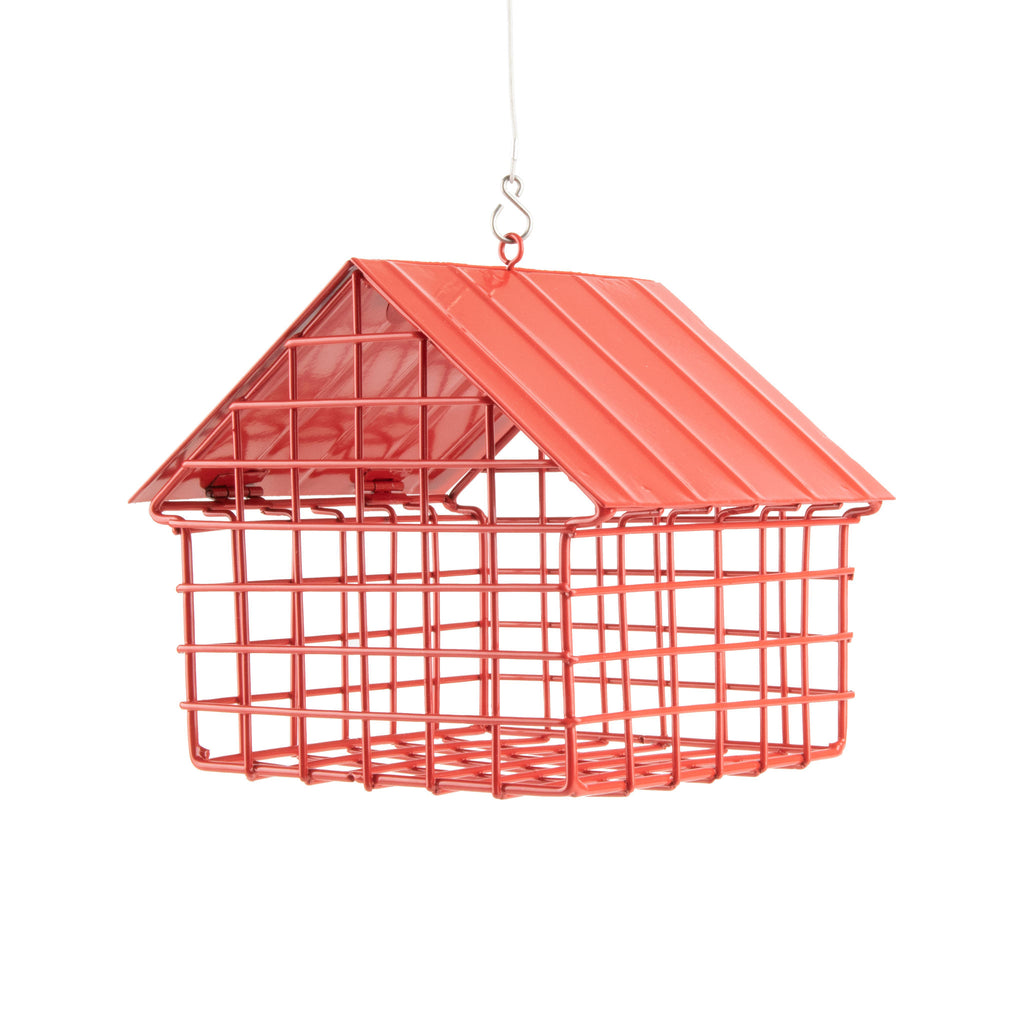 Suet Ball Cottage Red
A cute little wire cottage to hold suet balls for your garden birds.
I actually call them tit balls and not suet balls which is sort of a mash-up of the English with the German word Meisenknödel (tit dumpling). I know, I'm a complex and odd human being at times. 
Made from powder-coated steel with wire for hanging. Holds about 6 suet balls.
12.5 x 13.7 x H15.4cm