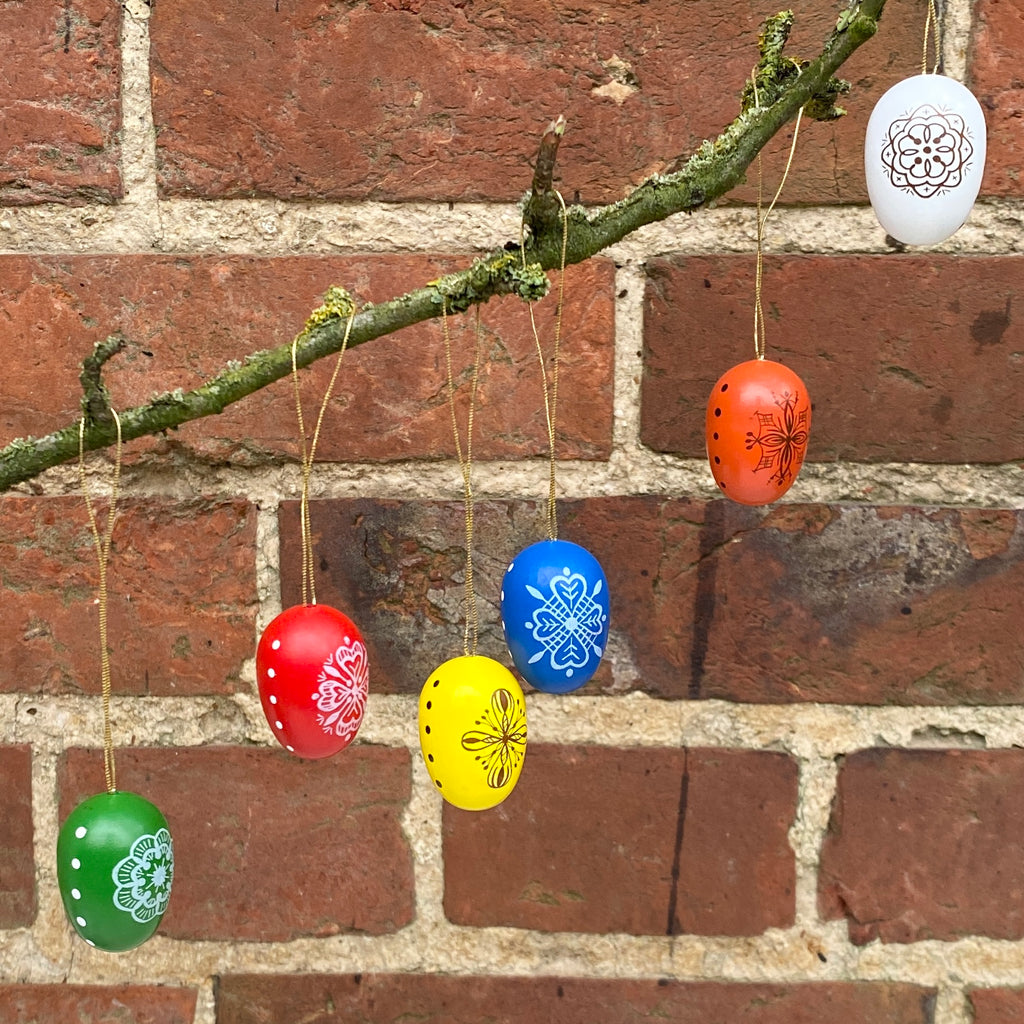 Six Easter Eggs
Six wonderful mini eggs for your Osterzweige (Easter Twigs).
Easter Twigs are a type of a Christmas tree but obviously for Easter only smaller and considerably less needles. 
Hand-made in Germany in the Erzgebirge (Ore Mountains) from painted wood. Read more about the Erzgebirge on our blog HERE.
3.5cm tall on a gold string. Pack of six different colour mini eggs.
PLEASE NOTE: Not suitable for children under the age of three.