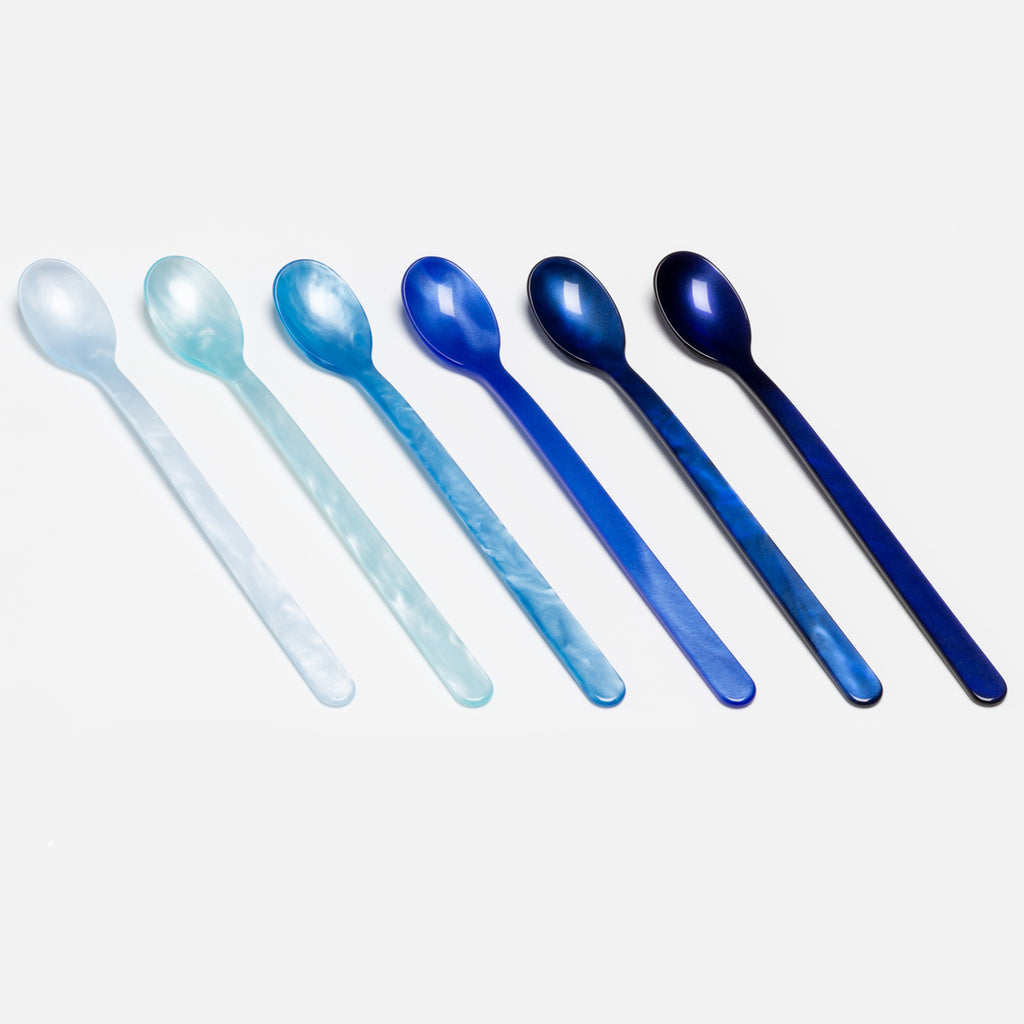 Set of Six Long Drink Spoons (blue)
Wonderful sets of six long drink spoons in six gradient colours.
Beautifully simple long drink spoons in a range of stunning colours. We call them long drink spoons but you can also use them for your ice cream sundaes or milk shakes.   
Now in the hands of the 5th and 6th generation, this family business has been making spoons since 1862.
Hand-made in Germany from high quality acrylic (Plexiglass made by Röhm und Haas since 1933). 
22cm long.
PLEASE NOTE: Suitable for dishwashers up to 50C but we recommend washing the Egg Spoon by hand as it might lose its shape if washed at a higher temperature.