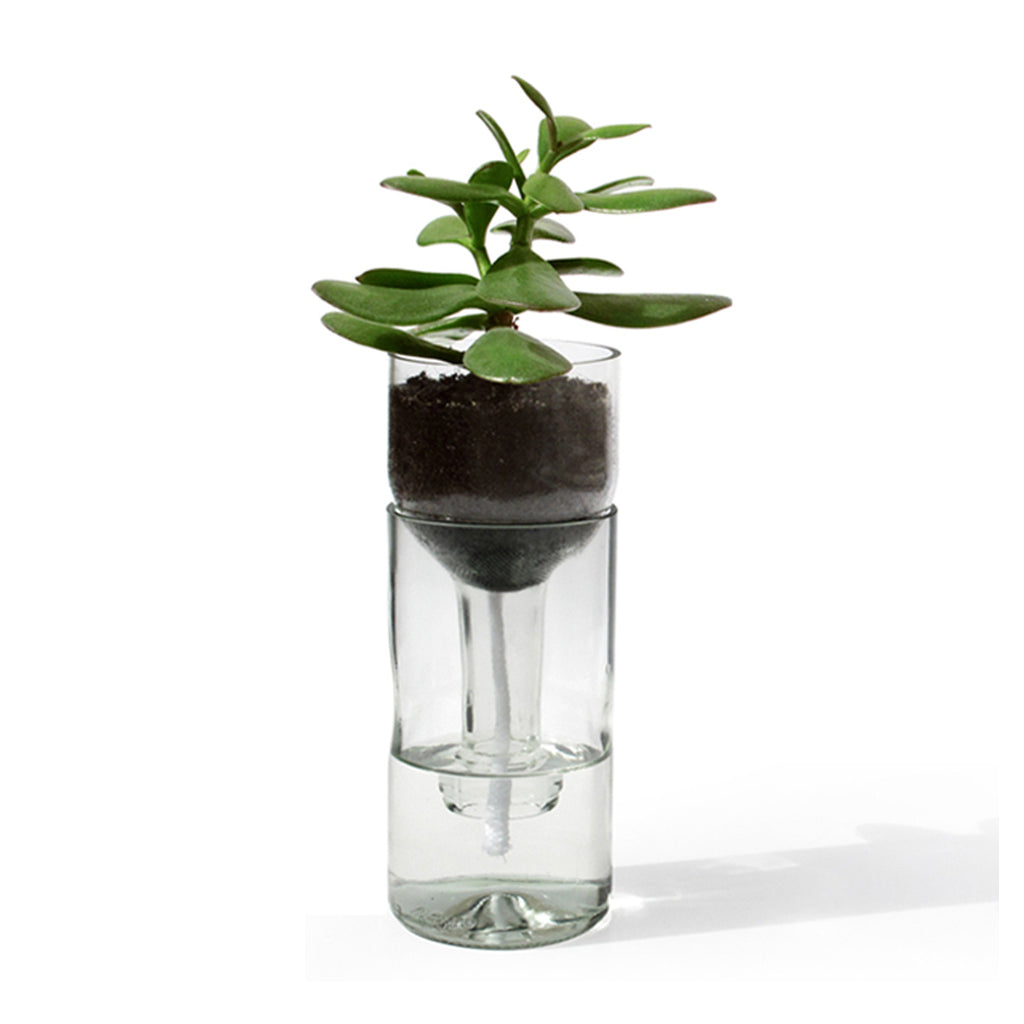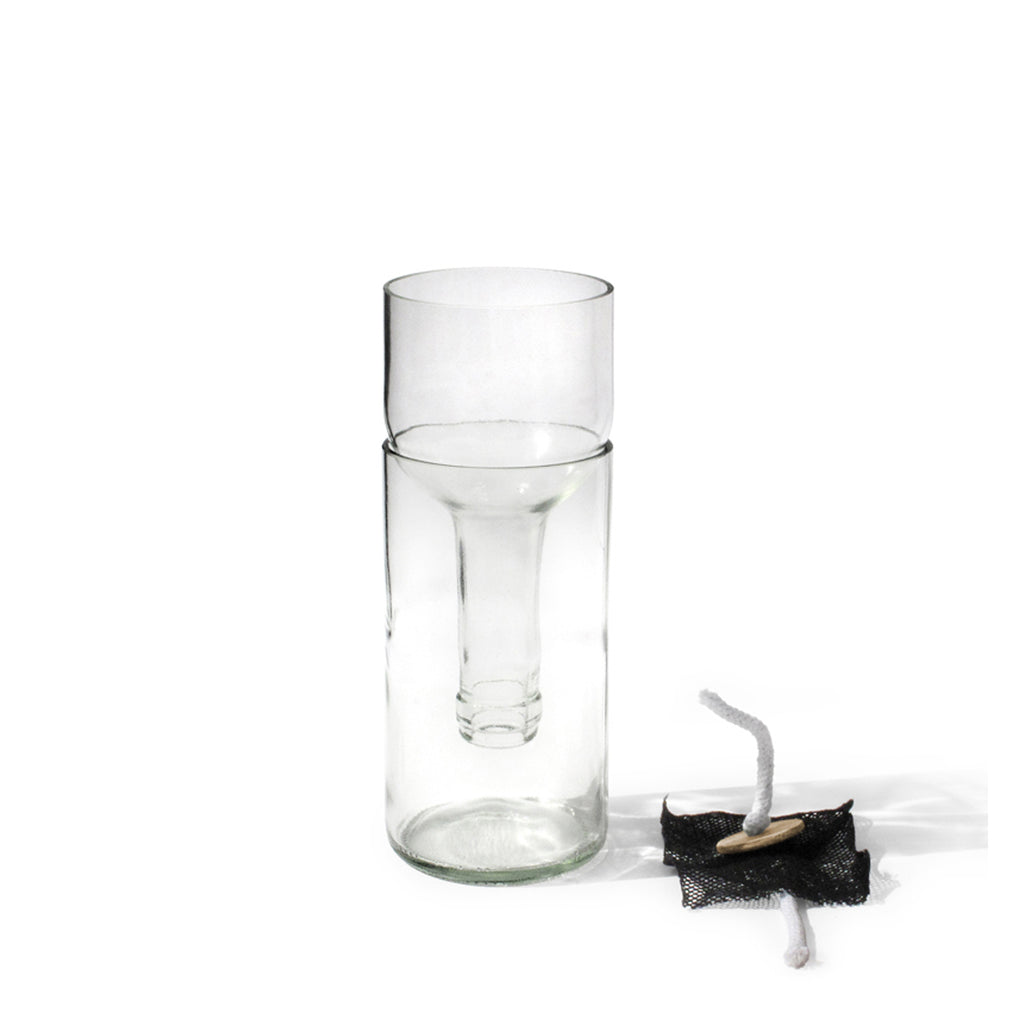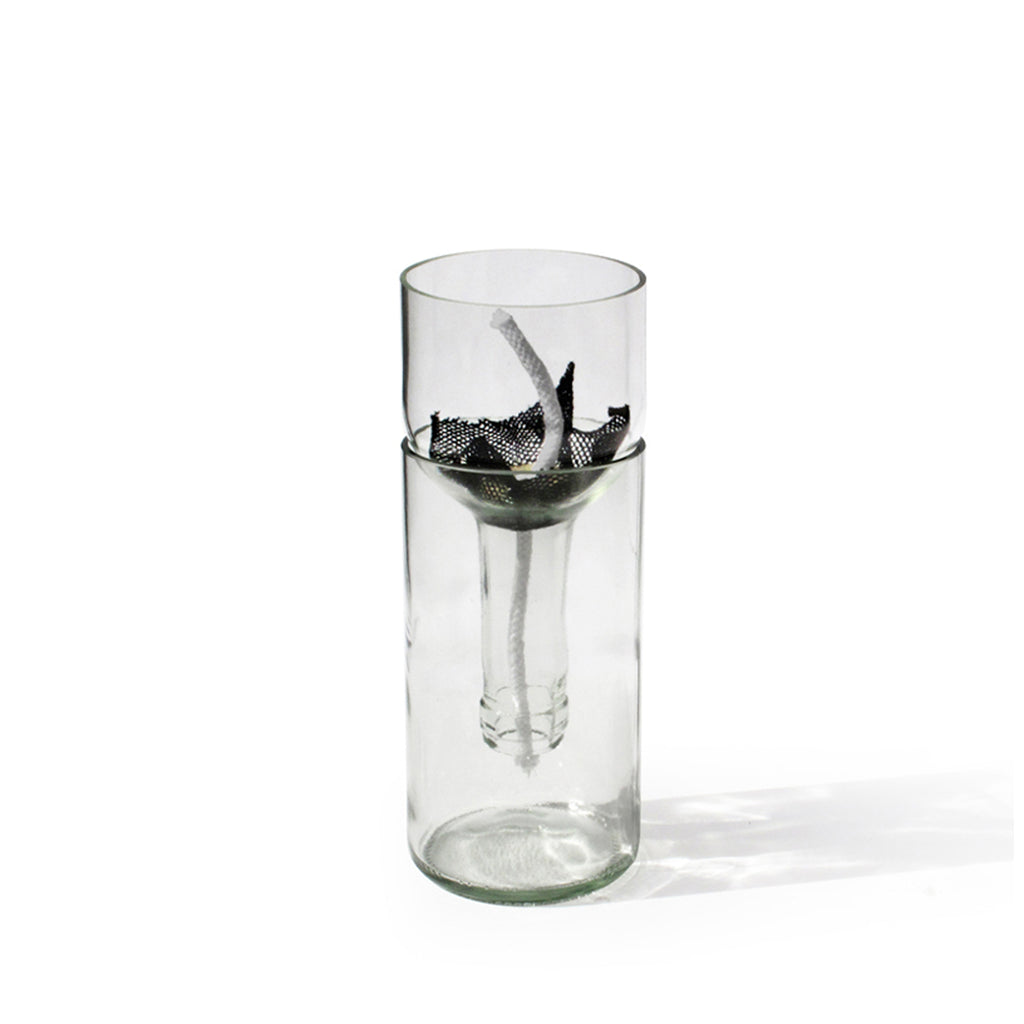 Self-Watering Bottle
Are you having trouble keeping your little house plants alive?
This super simple device might just be your answer. It's not a miracle worker though, you will still have to water it occasionally but... every little helps. 
Made in Germany from glass in workshops run mainly by disabled people. Comes with cotton string and mesh insert.  
Design: Side by Side
Dia7.5cm x H19cm.