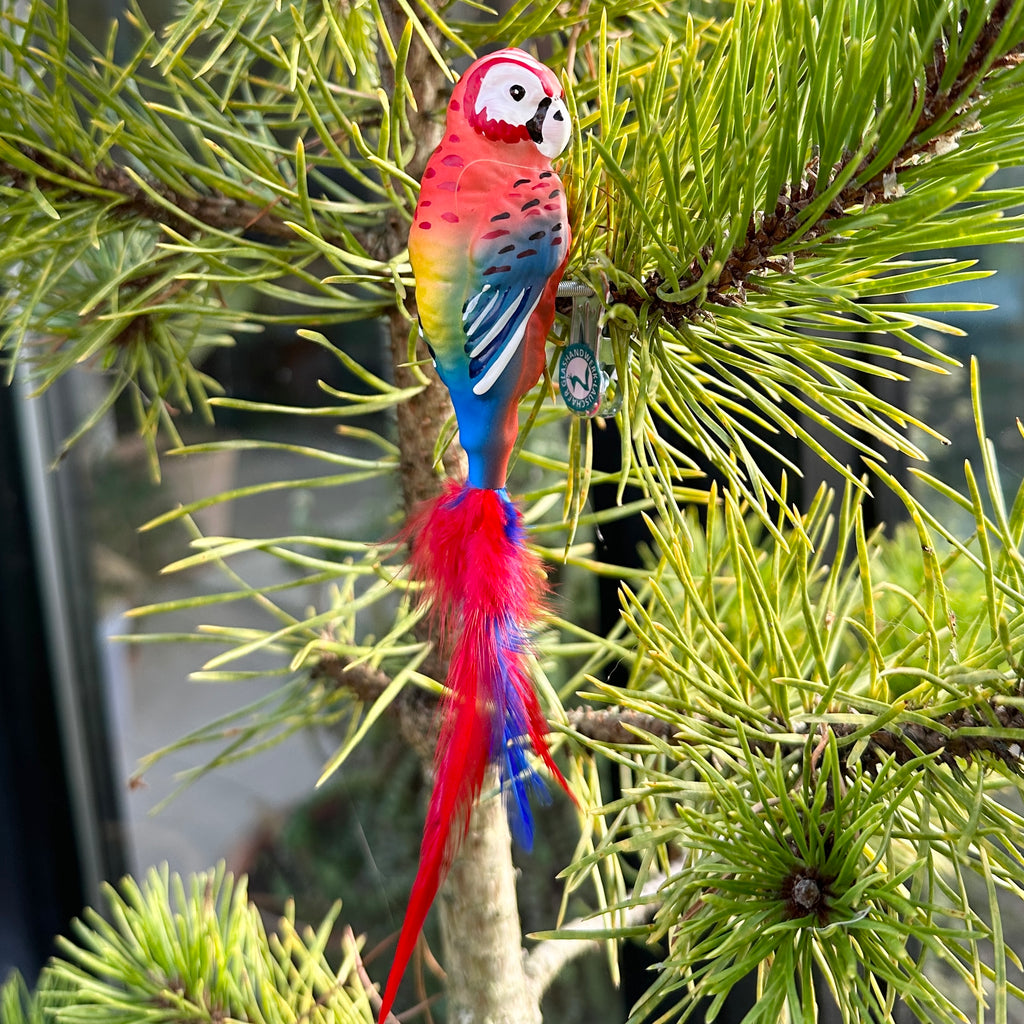 Scarlet Macaw Tree Decoration
A superb blown glass Scarlet Macaw for your tree. 
Handmade in Lauscha (Germany) from painted blown glass with a real feather tail. Lauscha has been the centre of German glass blowing production (Christmas baubles etc) for over 150 years.
The Macaw is attached to a small metal clip for attaching to the tree so your macaw will sit on the branch, like a good macaw should. 

10cm long (from beak to end of tail)