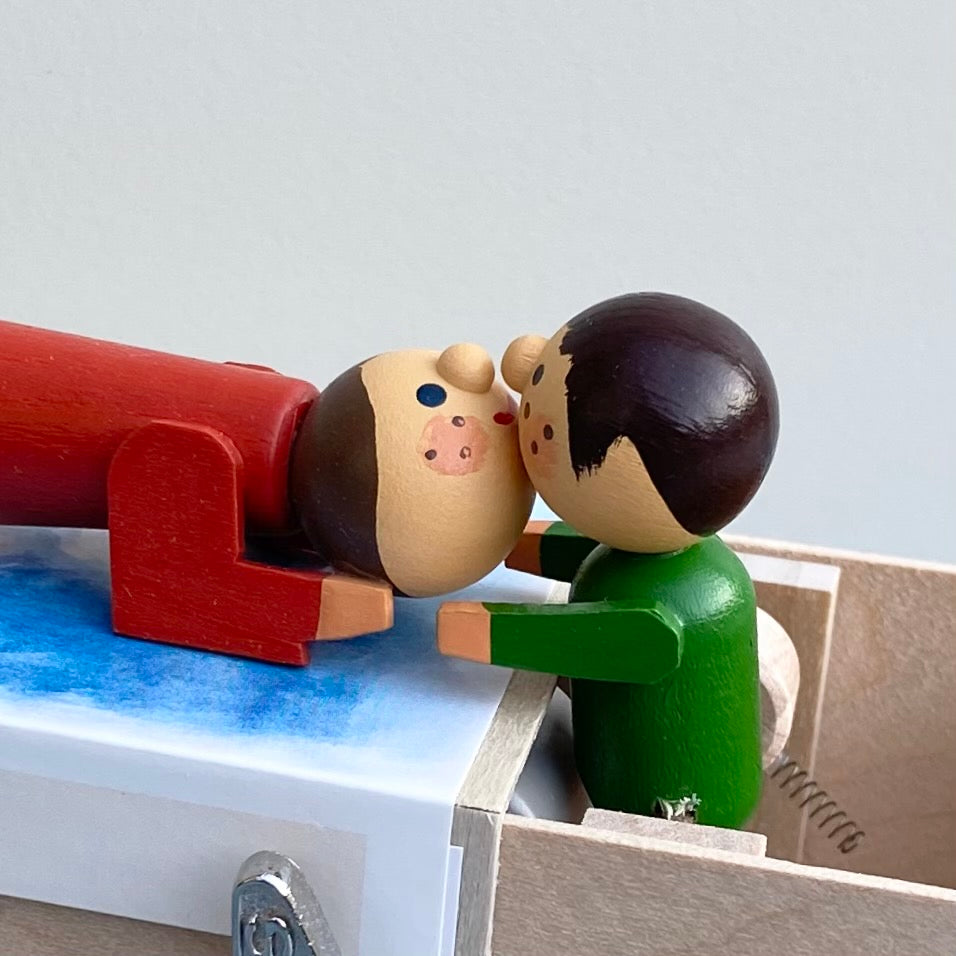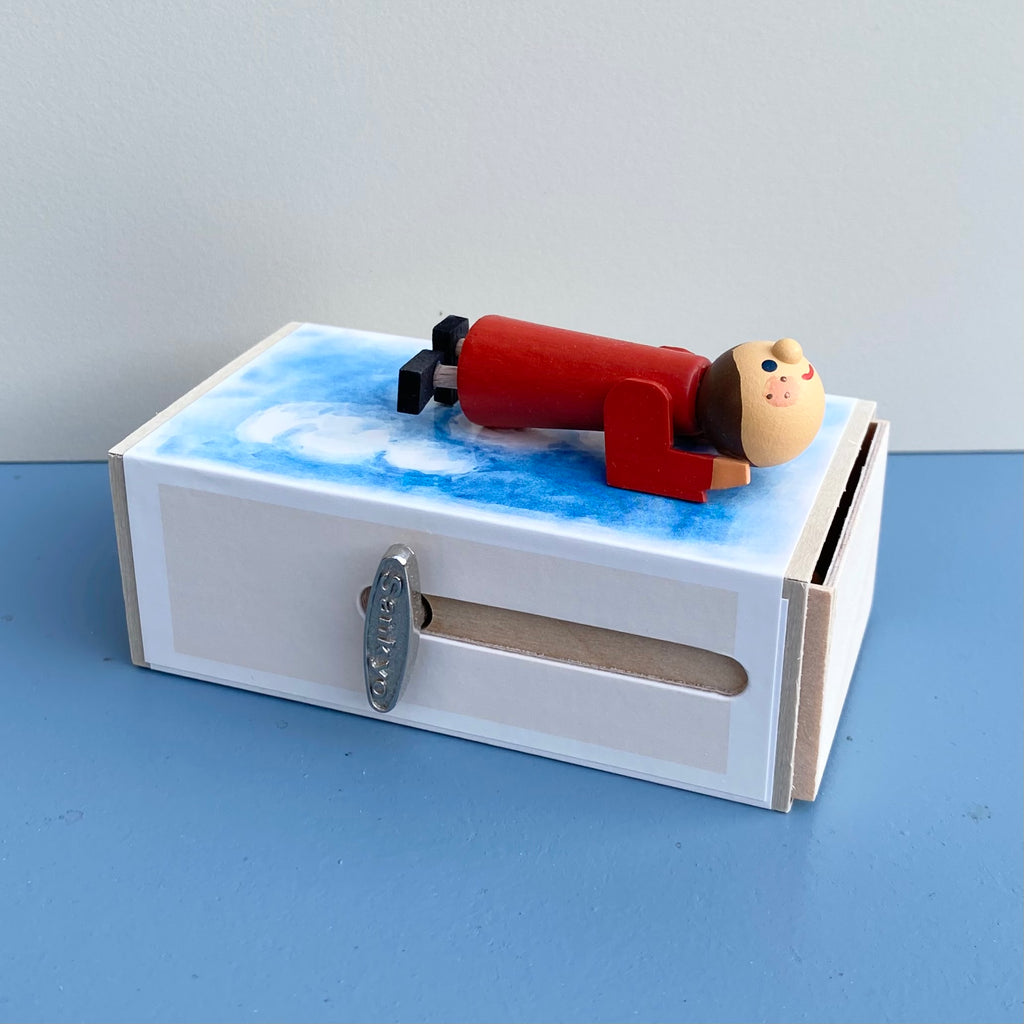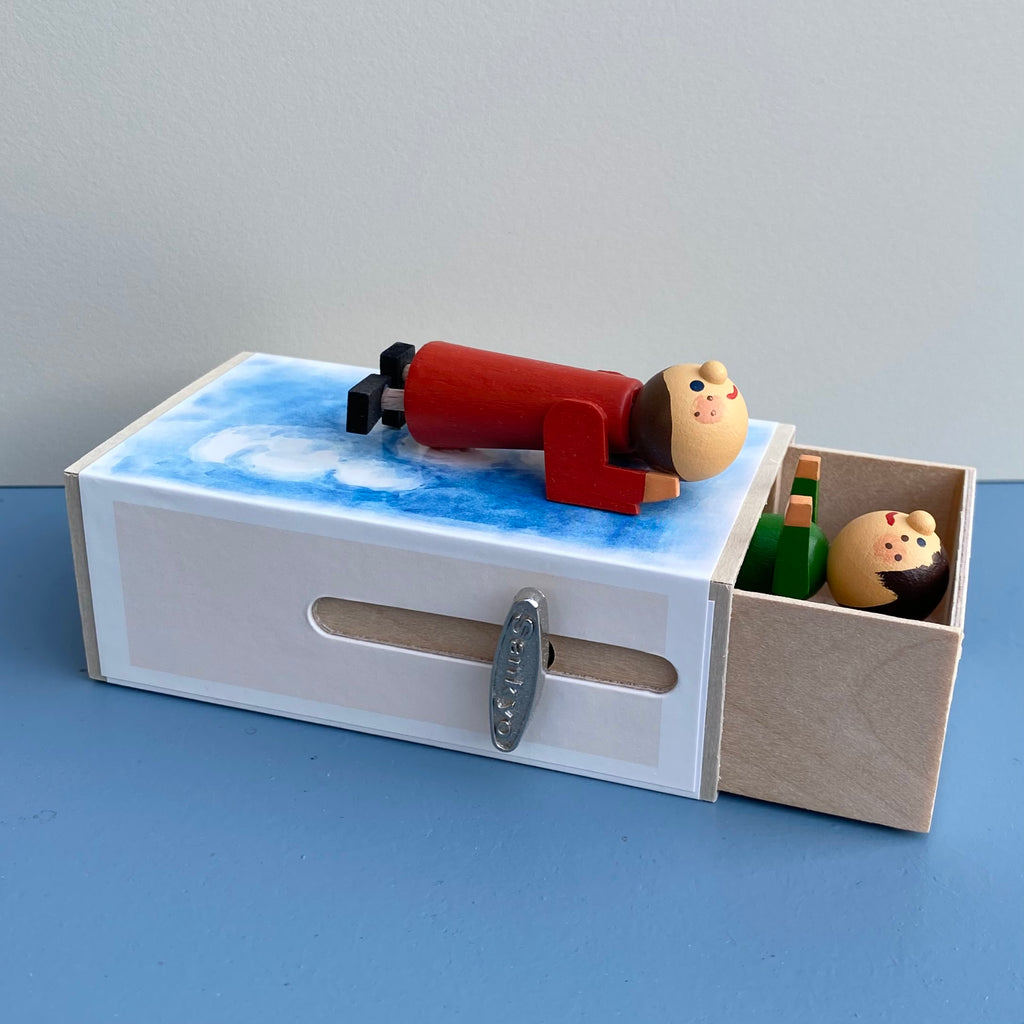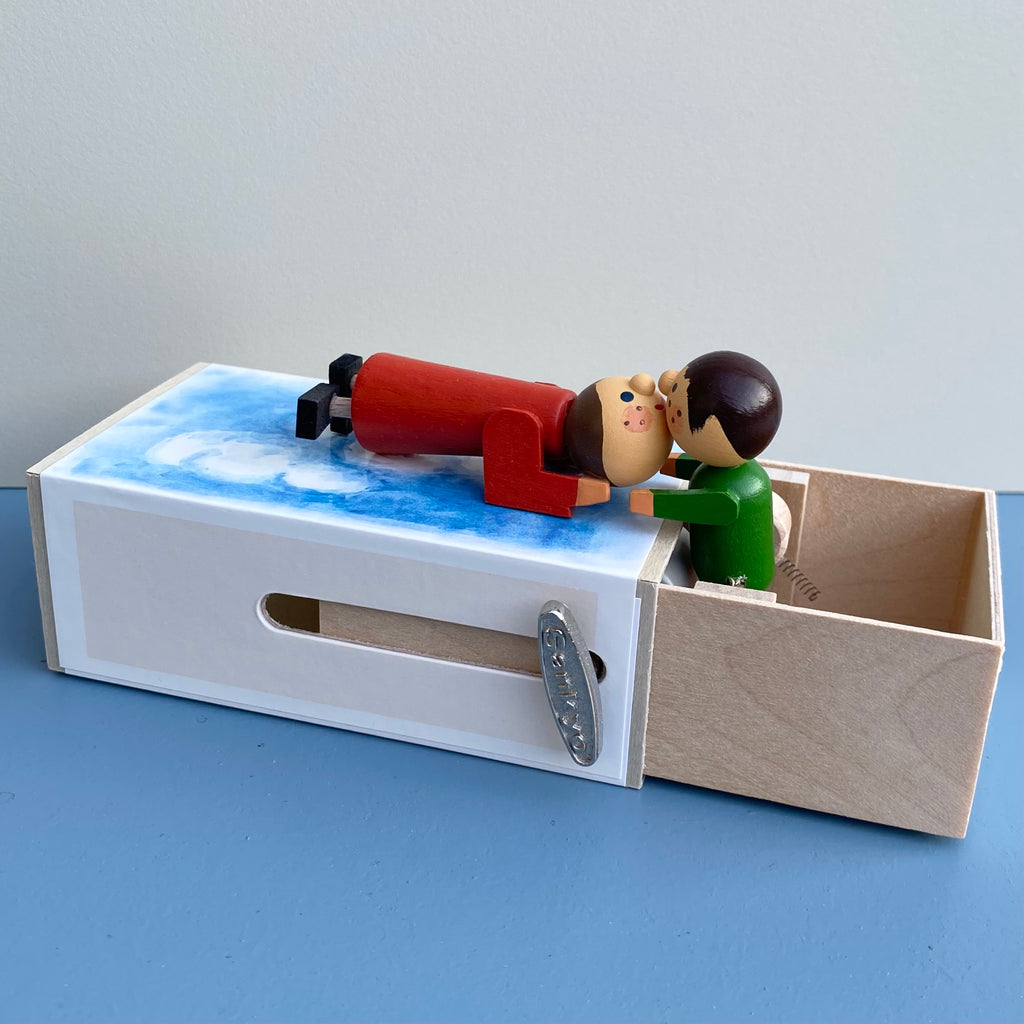 Romance in a Box
This is too cute!!
A beautiful little music box. While she's lying on the box, her lover is hiding inside. With a little push he pops up and gives her a looooooooong kiss. And all this to the beautiful sound of 'Lara's Theme' from the classic film Doctor Zhivago.
Handmade in Germany from painted wood with a wind up music box.
6 x 9.7/14 x H5.5cm
Not suitable for children under the age of three.