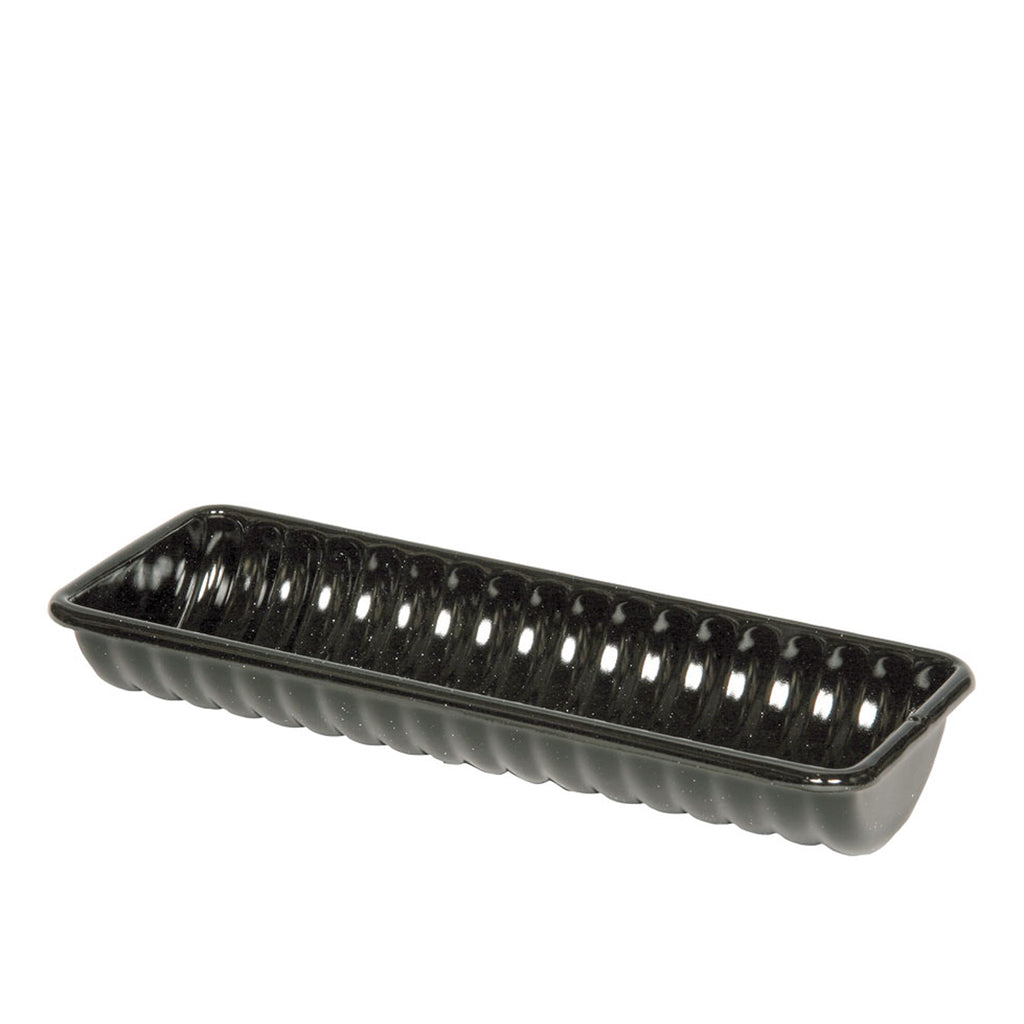 Enamel Rehrücken Baking Tin
Bake like a PRO.
Rehrücken (German for "saddle of venison") is a classic Austrian cake made from chocolate and almonds which is supposed to resemble the shape of a deer's back. Obviously this tin can also be used to make many other delicious cakes , pastries and even ice parfaits.
Due to its iron core, the heat is evenly distributed giving you excellent baking results. 
Made in Austria from high-quality black enamelled steel. RIESS (the manufacturer) have been making enamelware in Austria since 1550, so I'm pretty sure they know what they are doing by now. 

30 x 10 x H6.7cm

You can find a recipe for a Rehrücken HERE although I've not tried it out myself...yet.