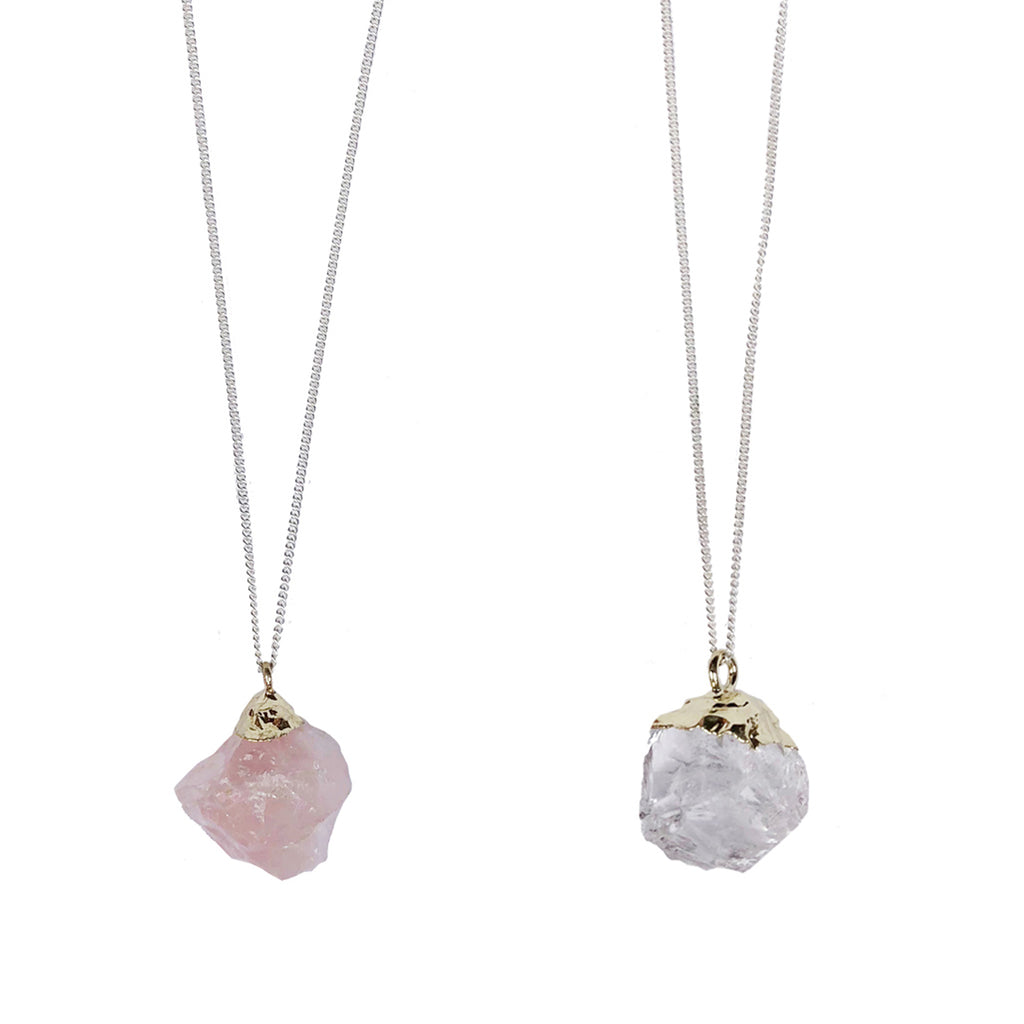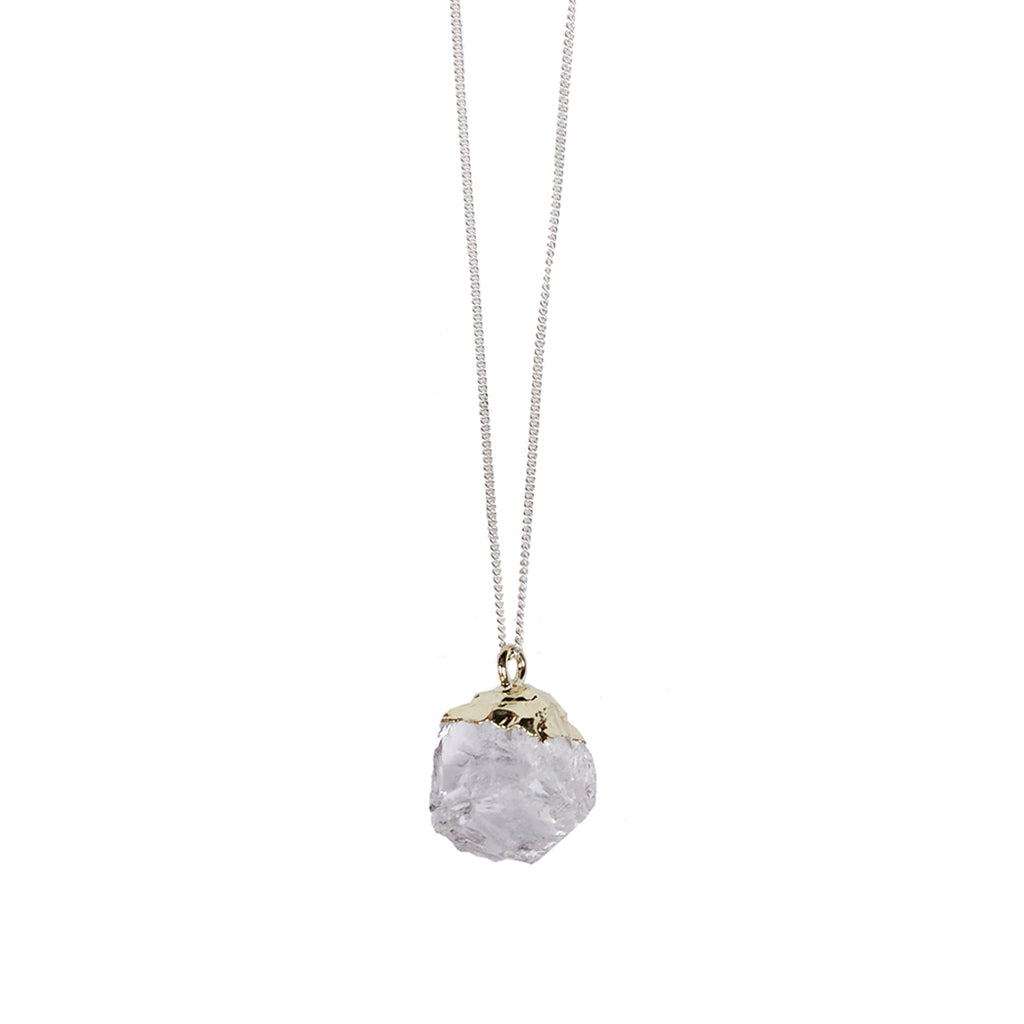 Quartz Nugget Necklace
Add a bit of spirituality to your outfit with this Quartz Nugget Necklace
Designed by Tina Lilienthal, a London based German jewellery designer who graduated from the Royal College of Art. 
Made in the UK from silver mounted rock quartz on a silver fine curb chain.
Quartz Dia: Approx. 1.5cm
Chain Length: 43cm
PLEASE NOTE: Due to the use of natural materials the colour, shape and size of the stone will vary.