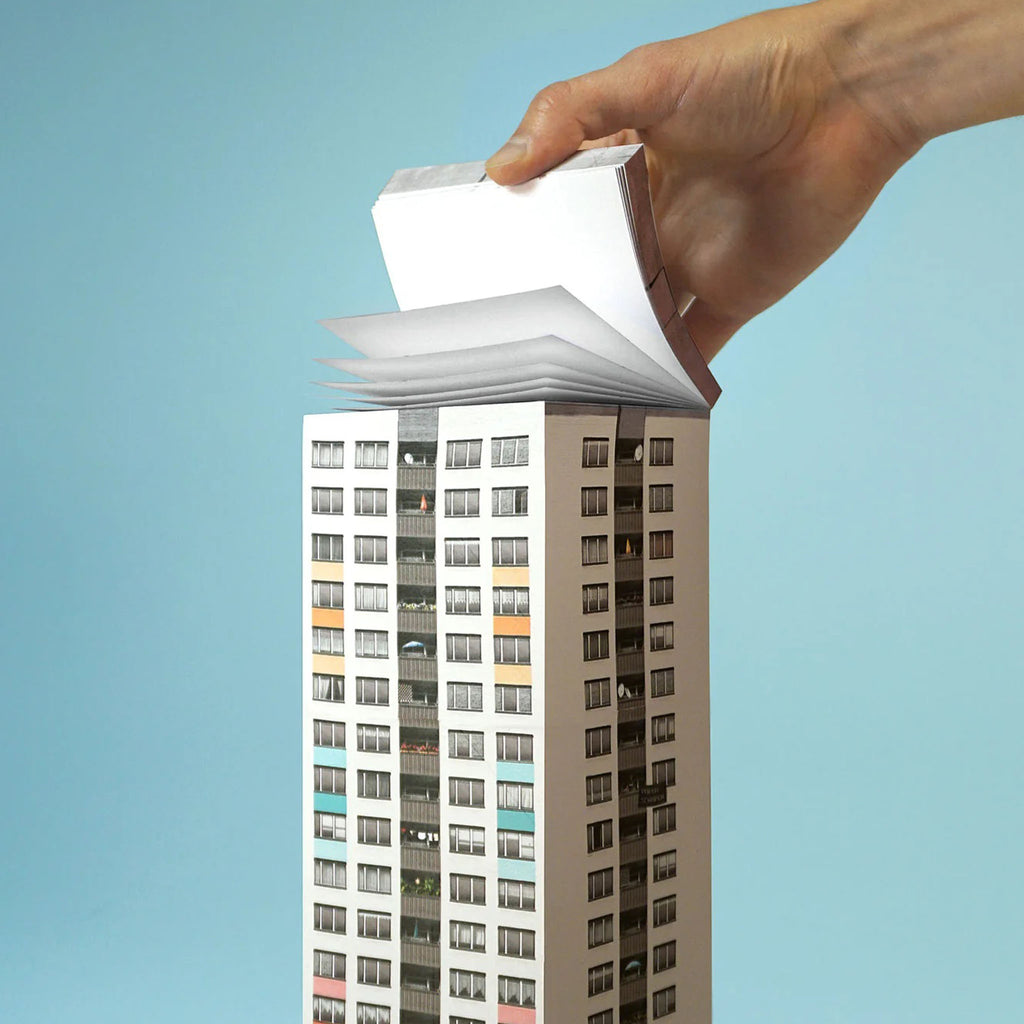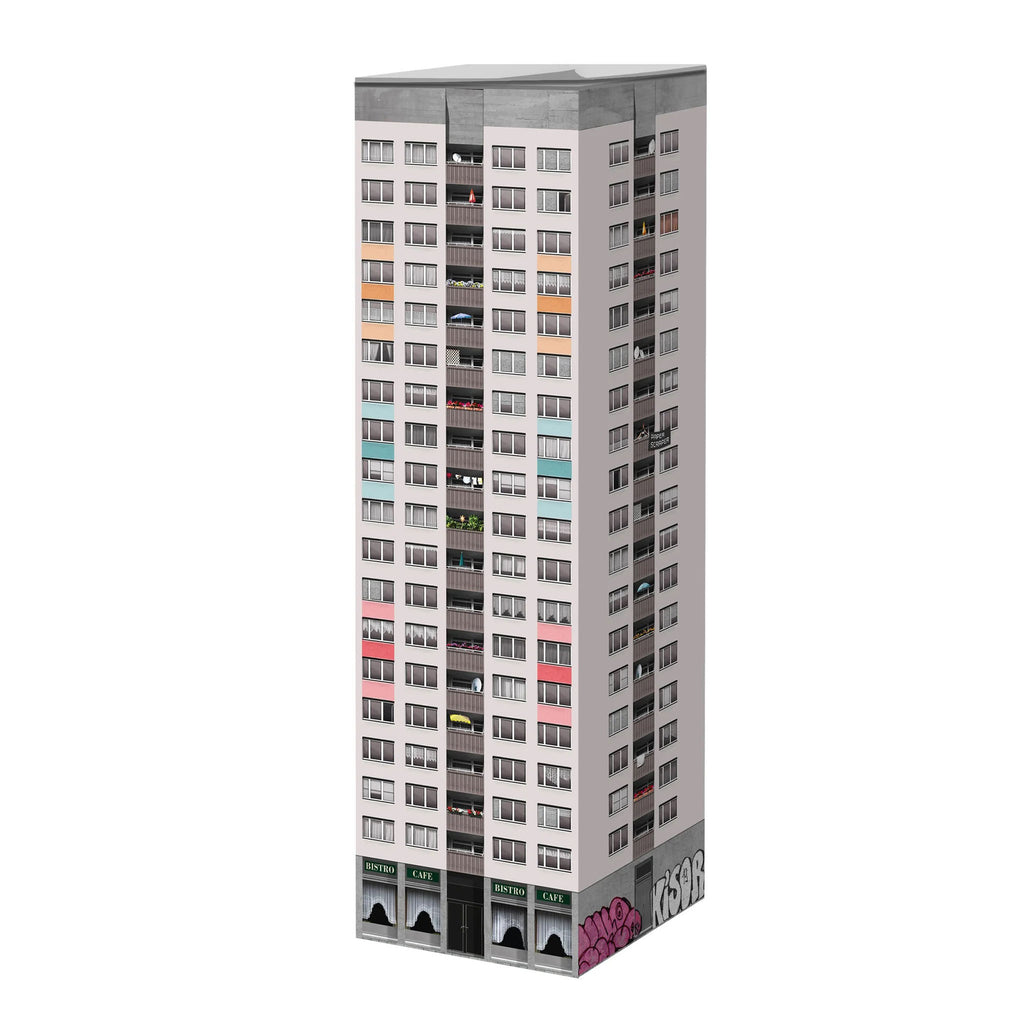 Paperscraper® "Plattenbau" Memo Block
A pretty spectacular Paper Memo Block.
This amazing paper memo block with 2500 pages is printed with a photorealistic print of a East Berlin Plattenbau high rise block on all four sides, making quite the statement on any desk or sideboard.  
9 x 9 x H30 cm
Approx. 2500 pages
Please note, these are plain paper sheets and NOT sticky ones!