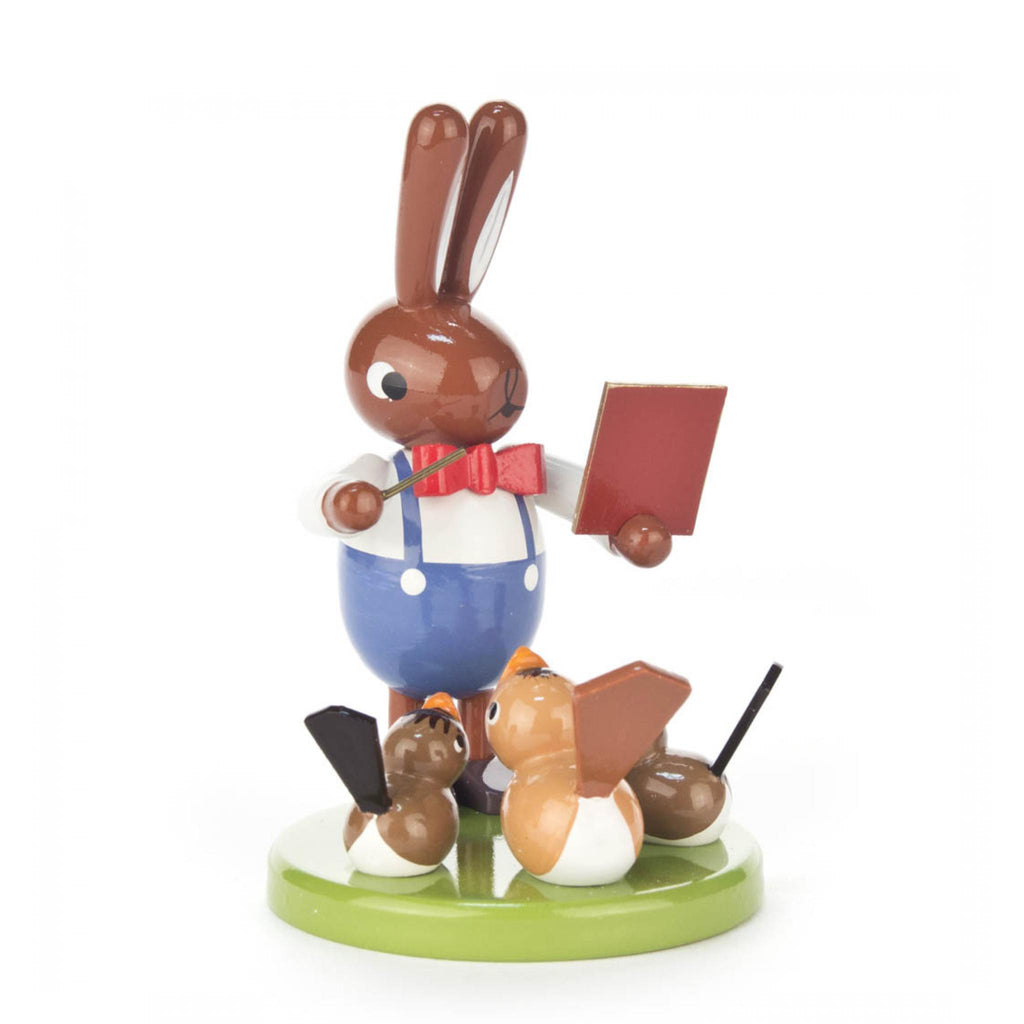 Osterhase with Bird Choir
A cute little bow-tied Osterhase directing a bird choir....as they do.
In Germany the Easter Bunny is actually a Easter Hare (Osterhase).
Hand-made in Germany in the Erzgebirge (Ore Mountains) from hand-painted wood. 
Approx 8.5cm tall
PLEASE NOTE: Not suitable for children under the age of three.