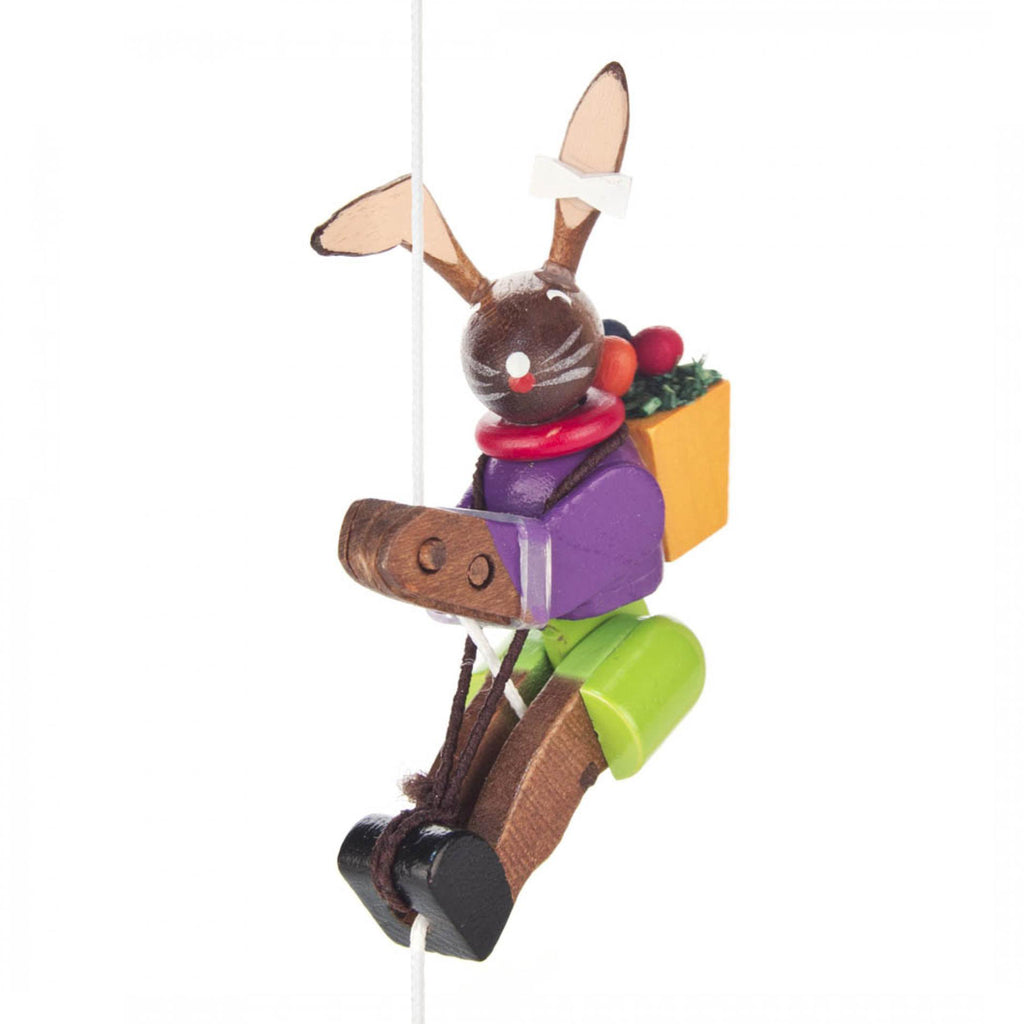 Osterhase Climber
Cute little miniature wooden climbing Osterhase.
Pull on the little ball at the bottom and see them climibing up the string. 
In Germany the Easter Bunny is actually an Easter Hare (Osterhase).
Hand-made in Germany in the Erzgebirge (Ore Mountains) from painted wood. 
Approx 5.5cm tall. String is 40cm long.
PLEASE NOTE: Not suitable for children under the age of three.