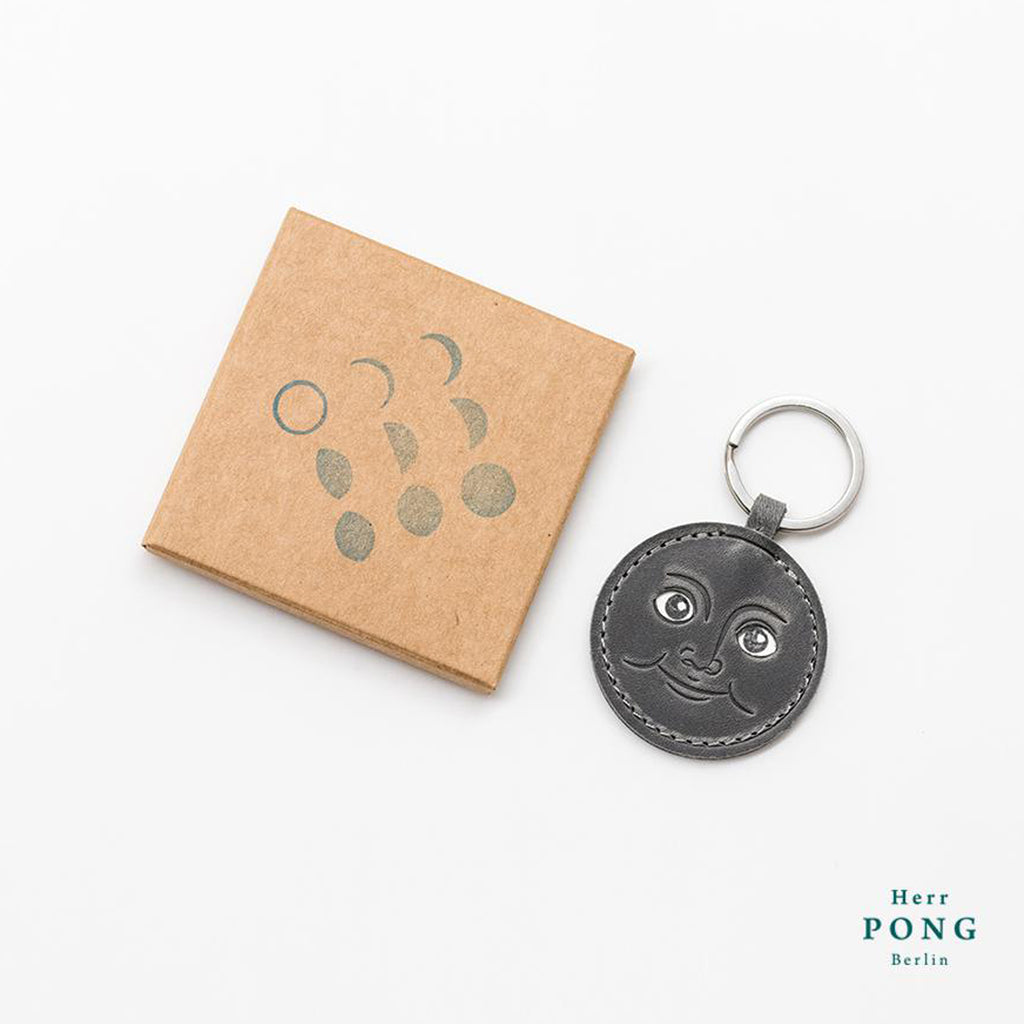 New Moon Keyring
A gorgeous little New Moon keyring.
The New Moon Key Holder was inspired by the New Moon face and the Rolling eyes emojis. It is a keychain you can interact and control its eyes.
It is supposed to be a pretty and cute Full Moon Face 🌚  keyring. But if you pull the metal ring up, it would immediately roll its eyes to the MAX for you🙄 .
Designed and handmade in Berlin by Herr PONG from Italian vegetable tanned/ waxed calf leather. Comes is a lovely lino-stamped gift box.