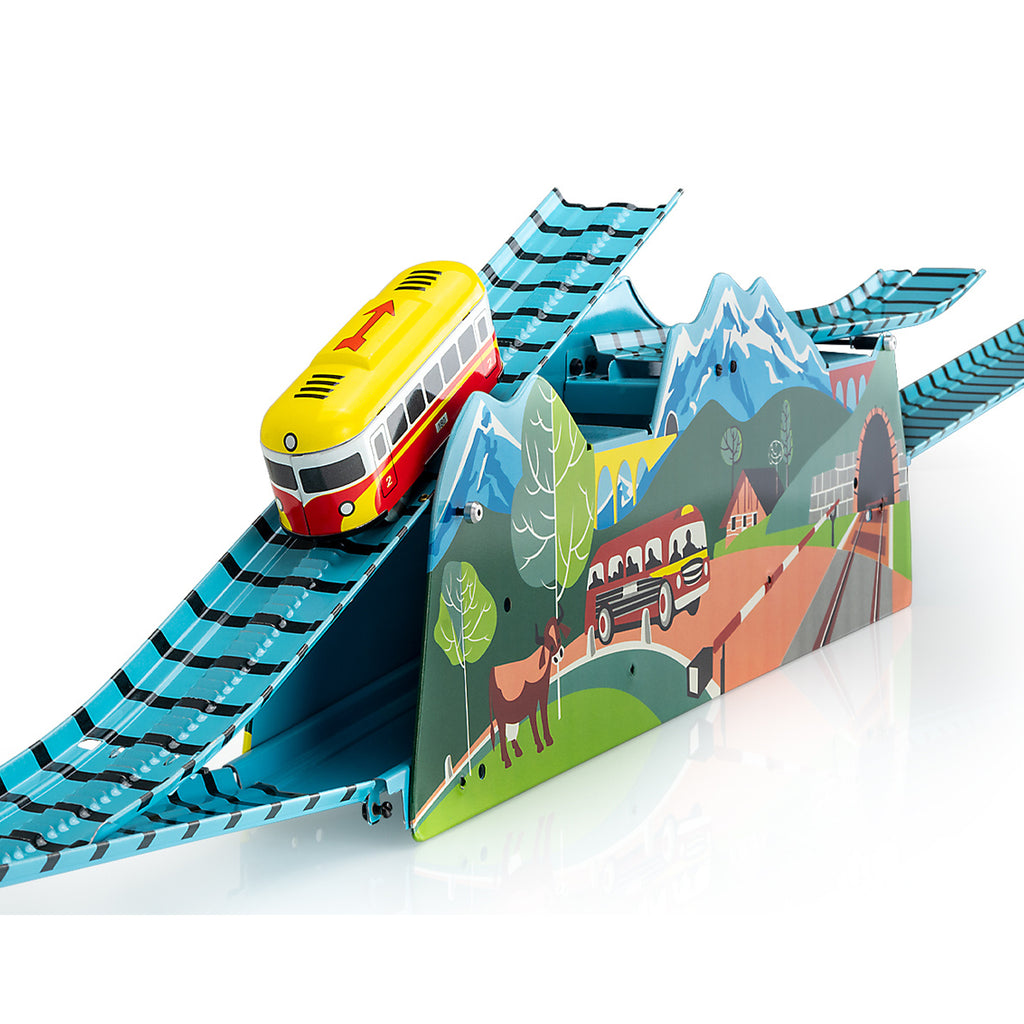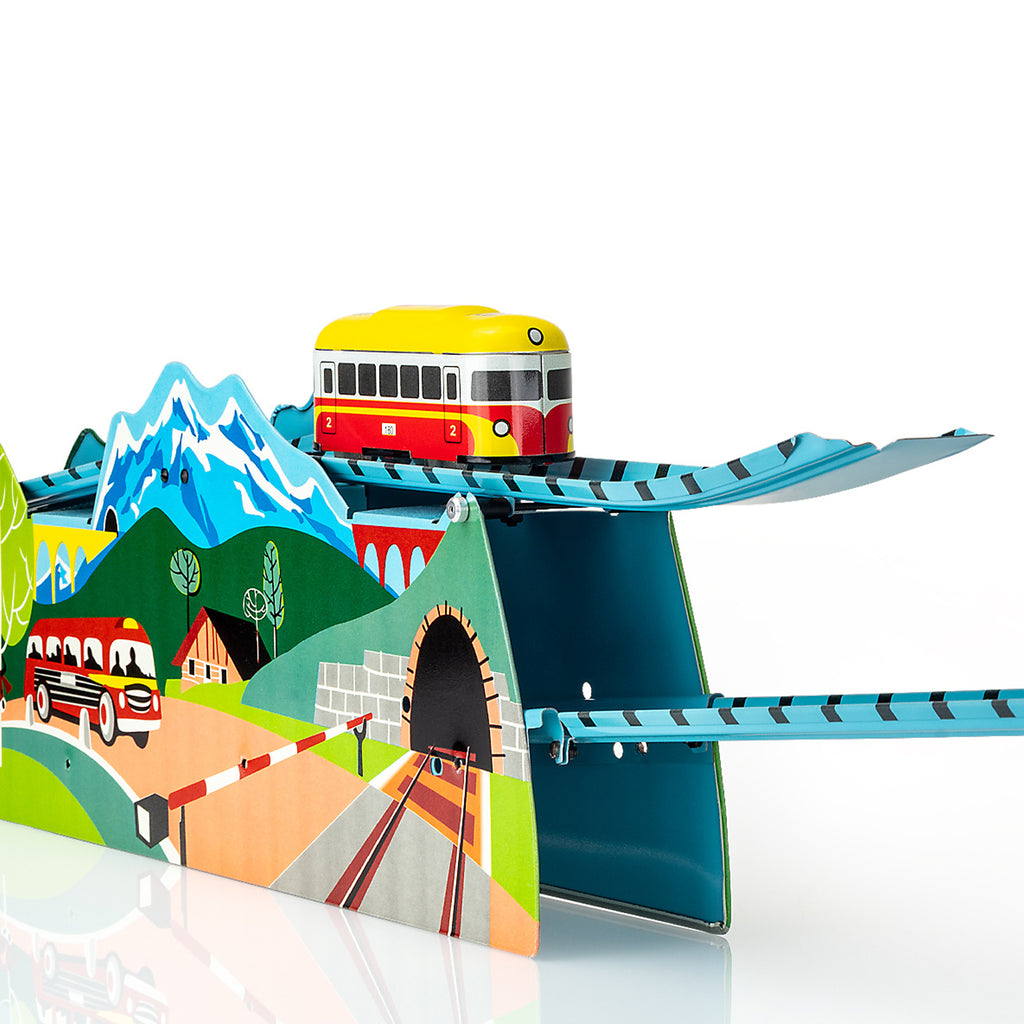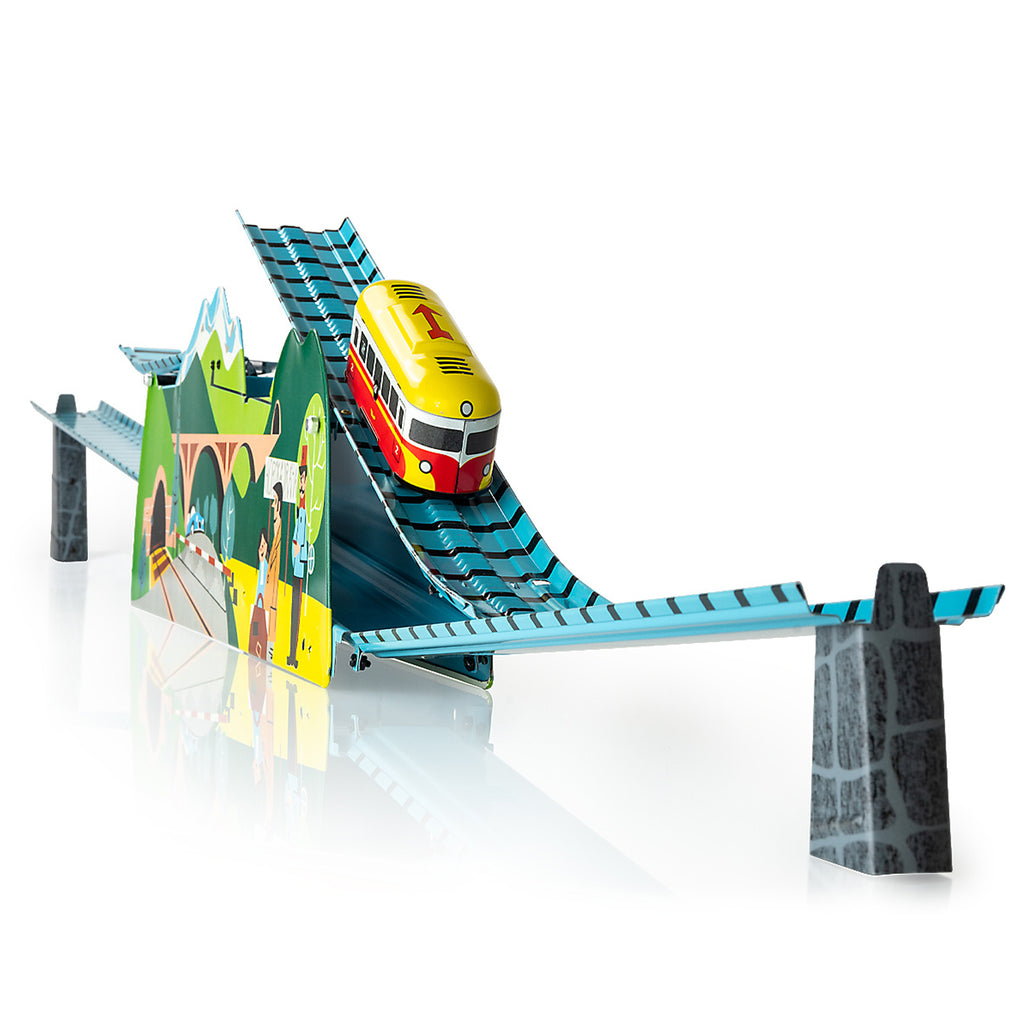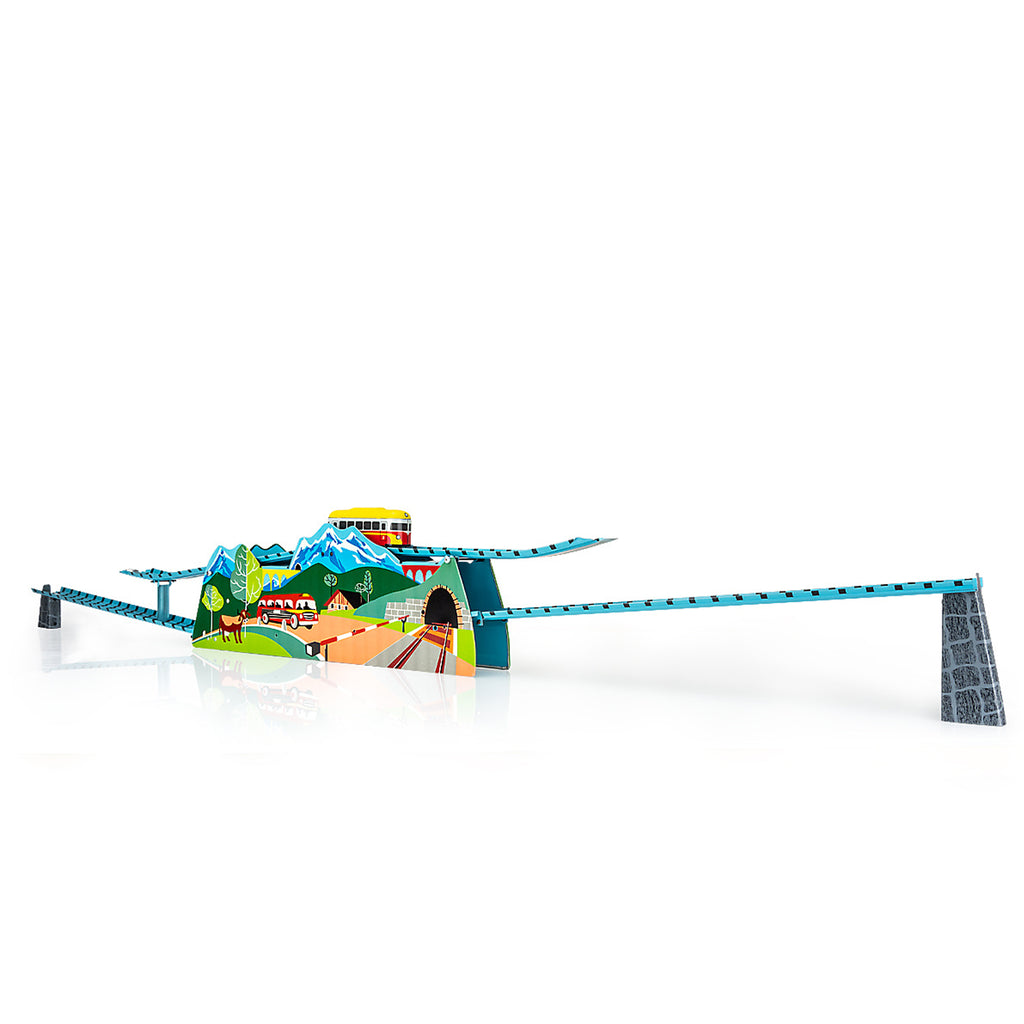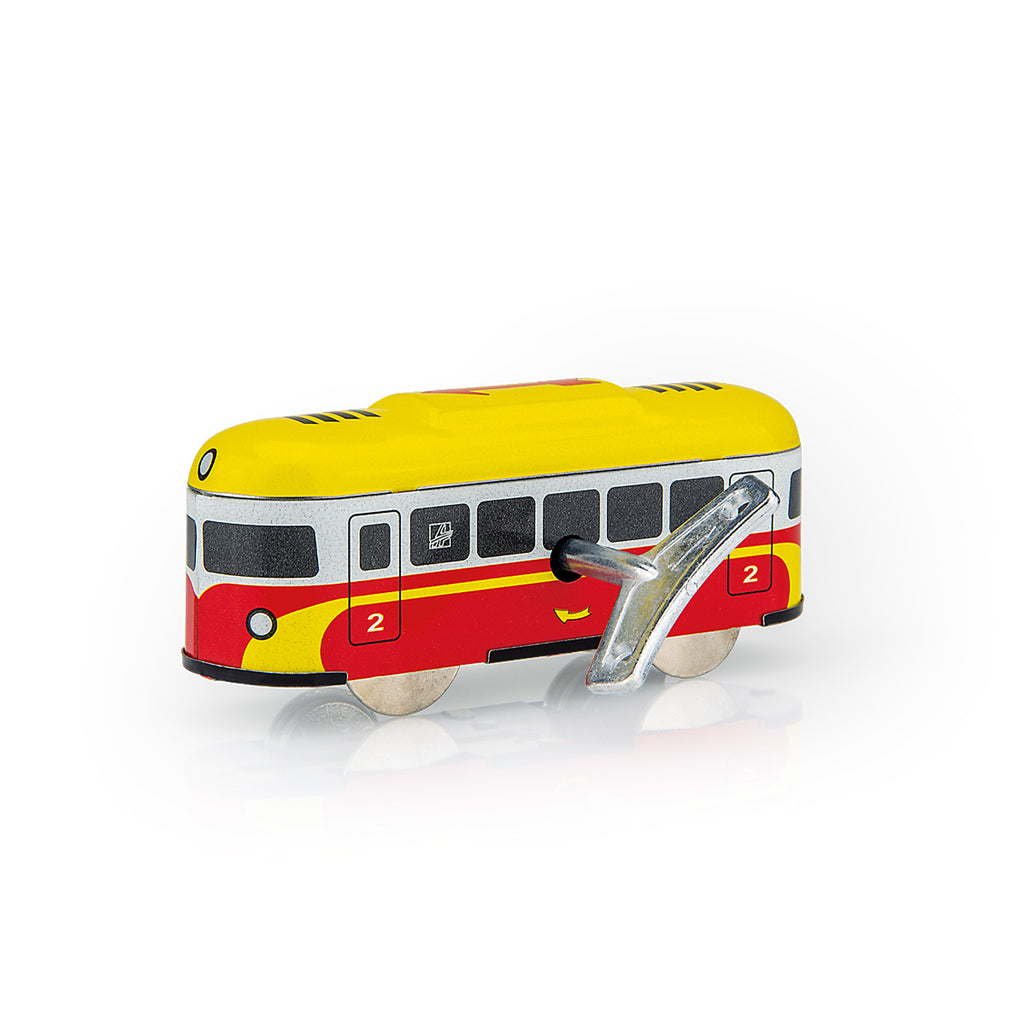 Mountain Railway
This is possibly the best thing EVER, I used to sell it many many years ago so I thought I'll bring it back.
This superb wind-up mountain railway climbs up the track, over the hill and then rolls all the way to the end and comes back down through the tunnel. 'By magic' I hear you asking? Nope, the balanced bridge will spring back to its original position so the mountain railway can go for it again and again and again until eventually you will have to wind it up again. All printed with the great illustrations from the 1950s/60s. It really is the most amazing thing. 
Made in the Czech Republic from printed sheet metal. Comes in a nice presentation box. Includes two wind-up railways. Scale 1:120
KOVAP is a world-renowned producer of sheet metal toys which was founded in Czechoslovakia in 1946.
118 x H14cm when assembled. 
PLEASE NOTE: This is a collectors item and NOT a toy.