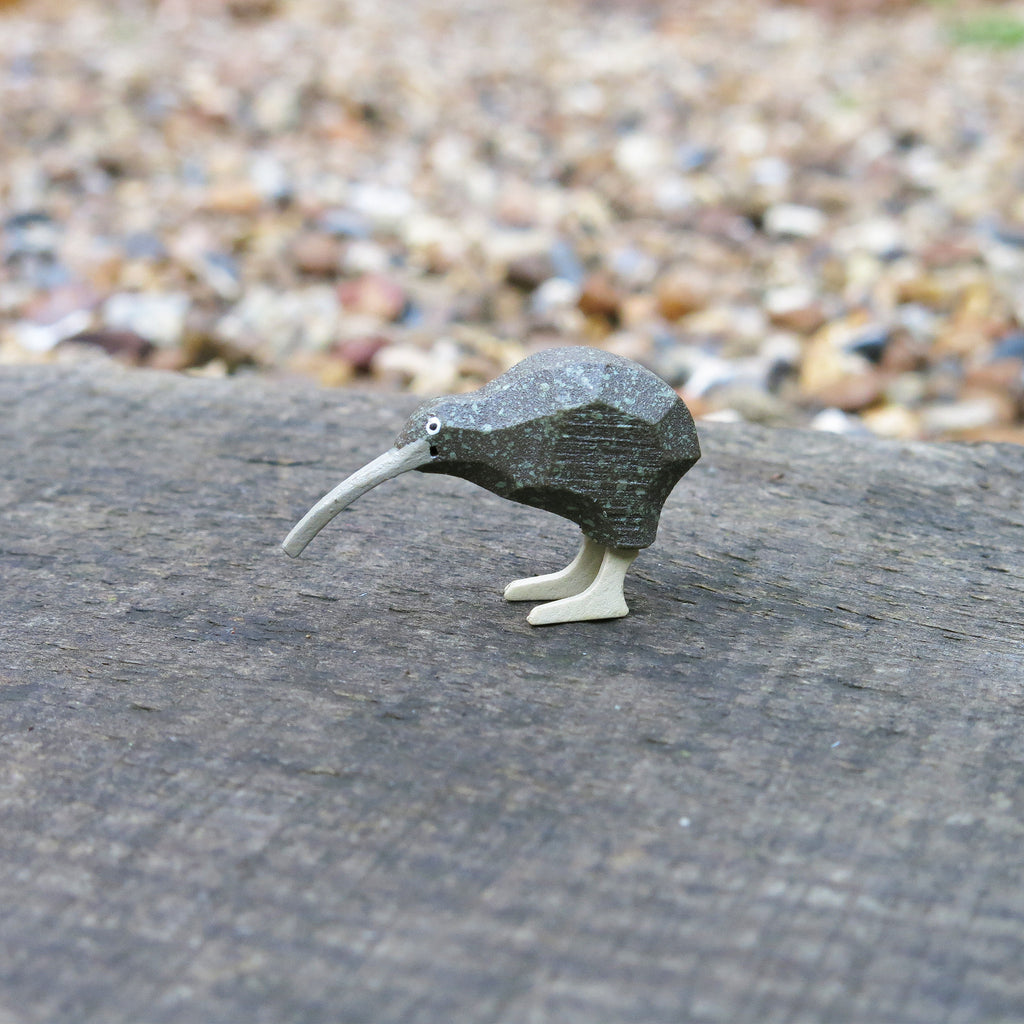 Miniature Wooden Kiwi
Wonderful Miniature Wooden Kiwi. 
Hand-made in Germany in the Erzgebirge (Ore Mountains) from painted wood. Read more about the Erzgebirge on our blog HERE.
2.2cm tall
Now also available in the next size up as Little Wooden Kiwi.

PLEASE NOTE: Not suitable for children under the age of three.