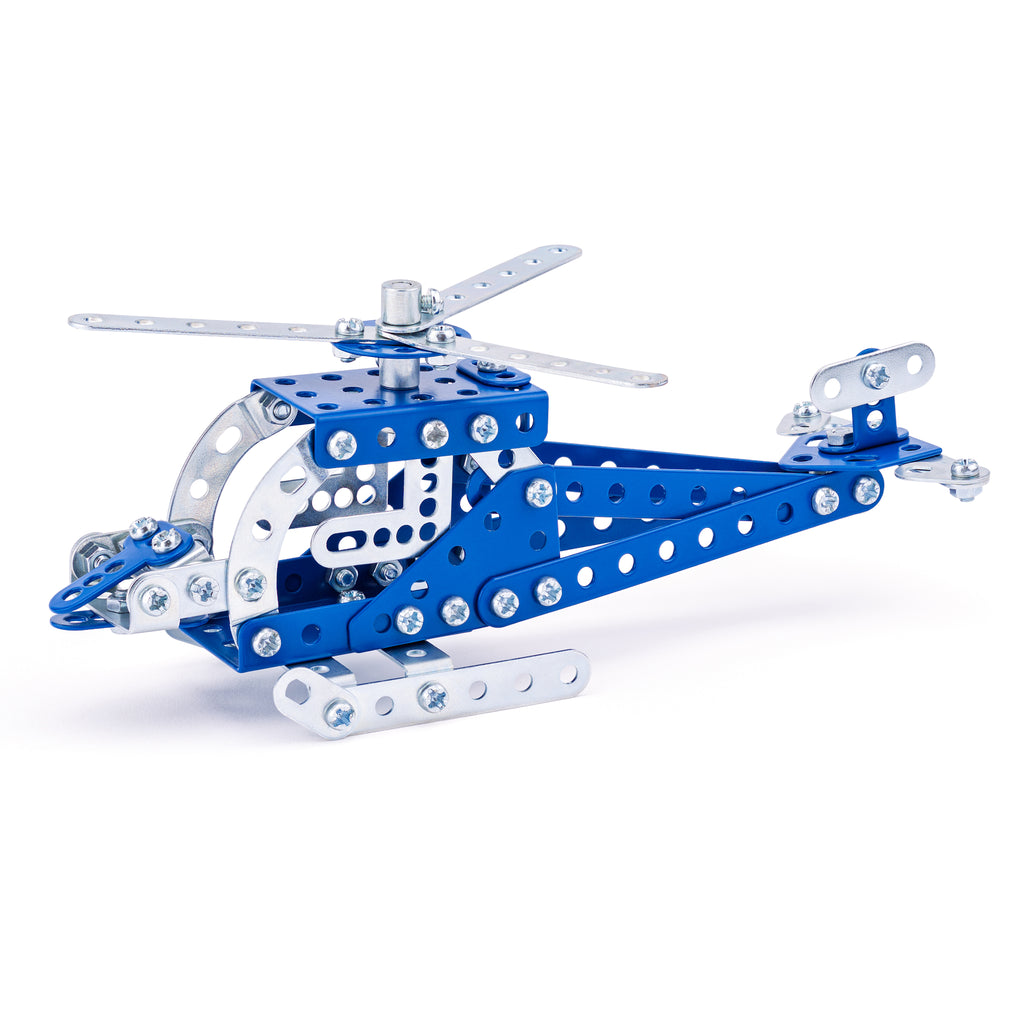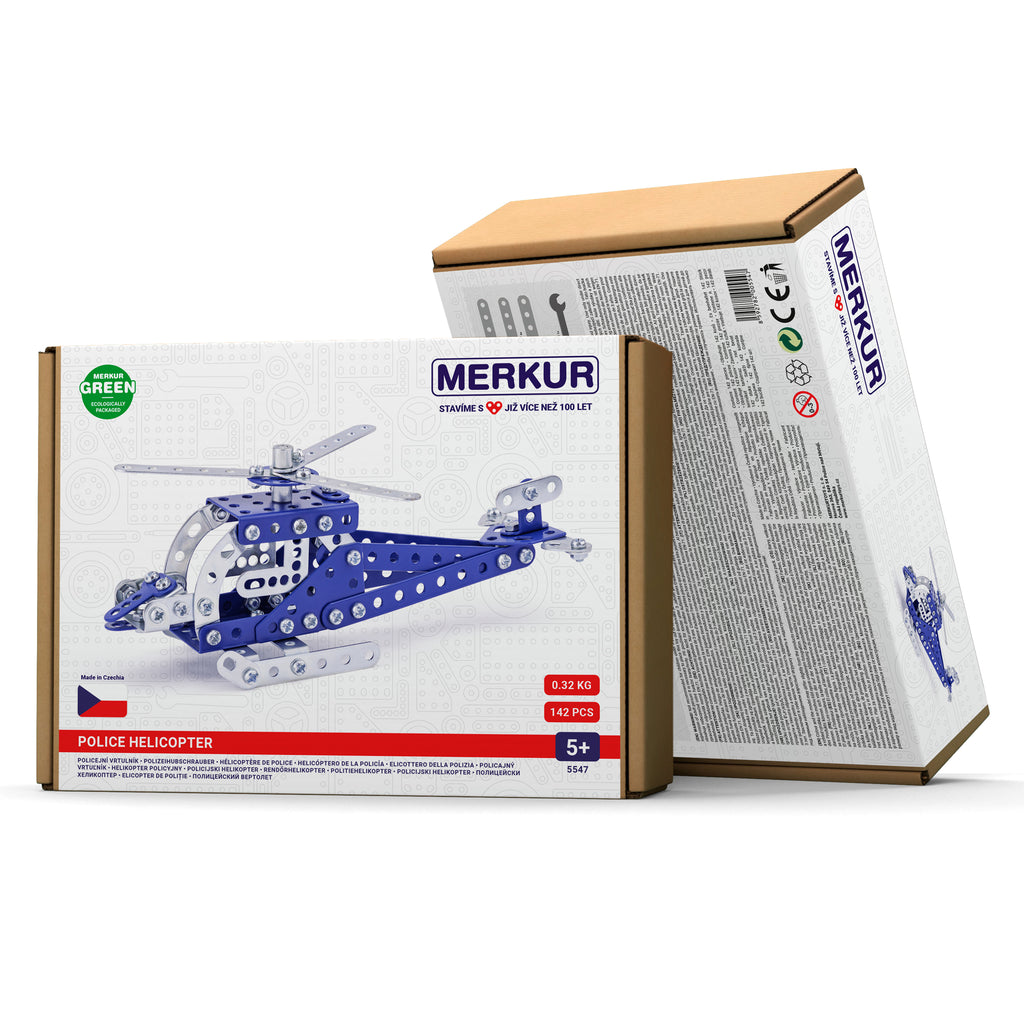 Merkur Helicopter Construction Set
Bring out your inner engineer and assemble your very own helicopter.  
A great little helicopter construction set made out of 142 individual pieces. 
Merkur have been making metal construction sets since 1920
Made in the Czech Republic from powder coated steel. Box includes tools for assembly.
Box: 26 x 18 x H5cm

PLEASE NOTE: Not suitable for children under the age of five.