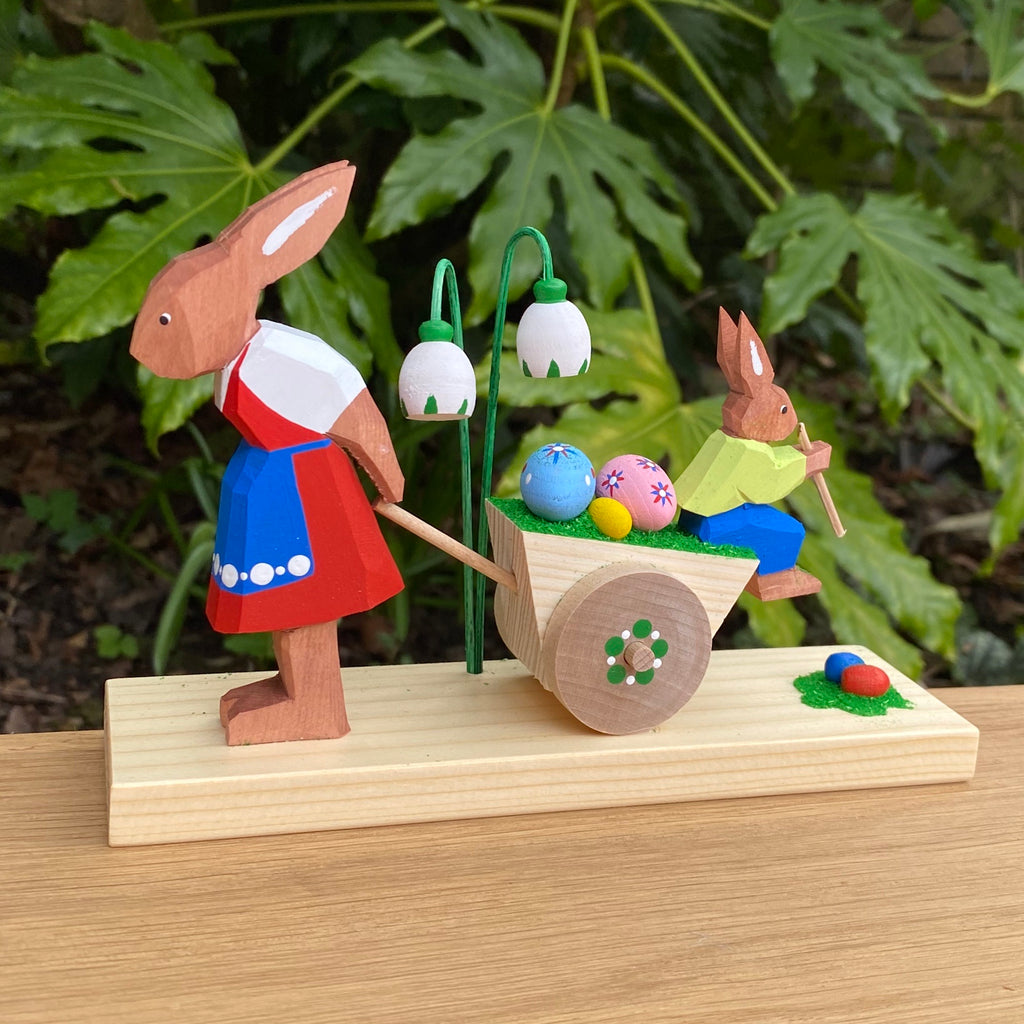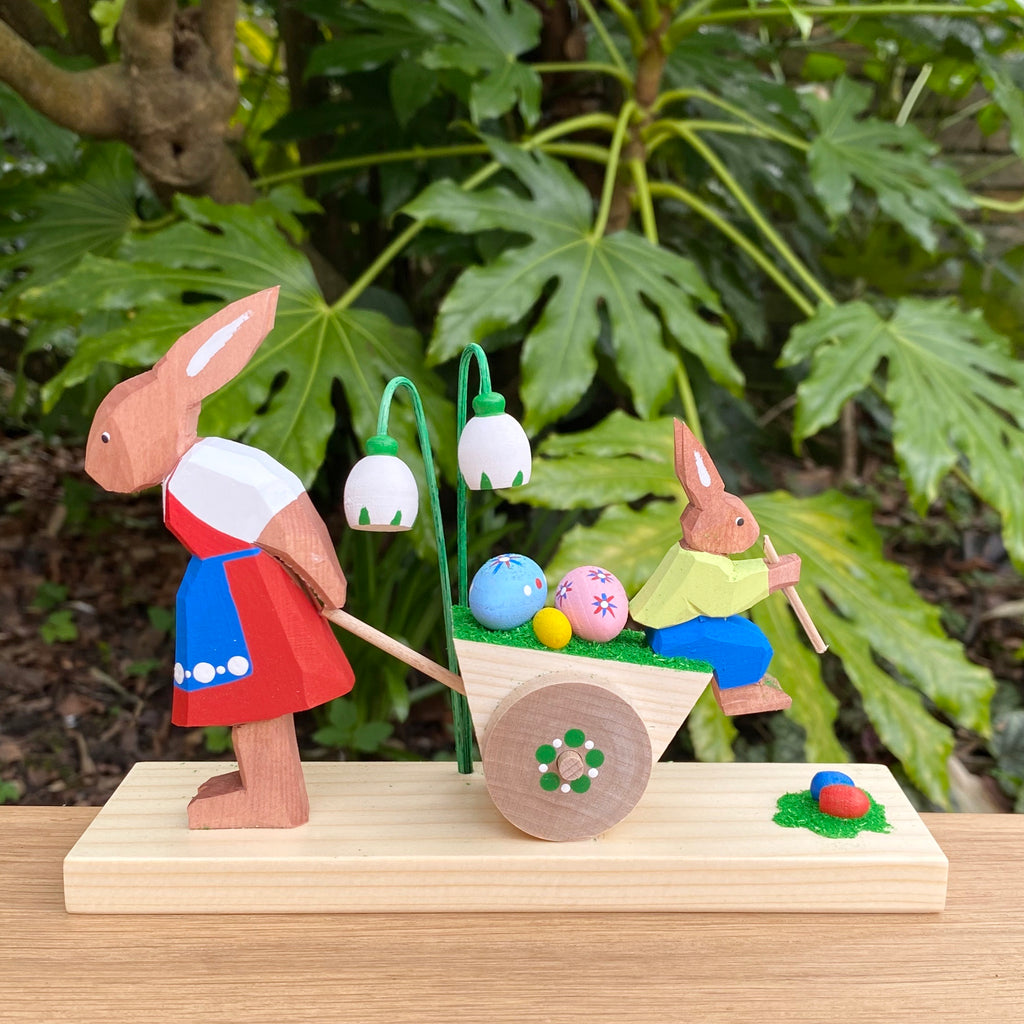 Mama Osterhase and Son with Easter Cart
Adorable little scene of Mama Hare pulling an Easter Cart while Son Hare is playing the flute.
In Germany the Easter Hare (Osterhase) rather than the Easter Bunny
Hand-made in Germany in the Erzgebirge (Ore Mountains) from hand-painted wood. Read more about the Erzgebirge on our blog HERE.
17 x 5.5 x H12cm
PLEASE NOTE: Not suitable for children under the age of three.