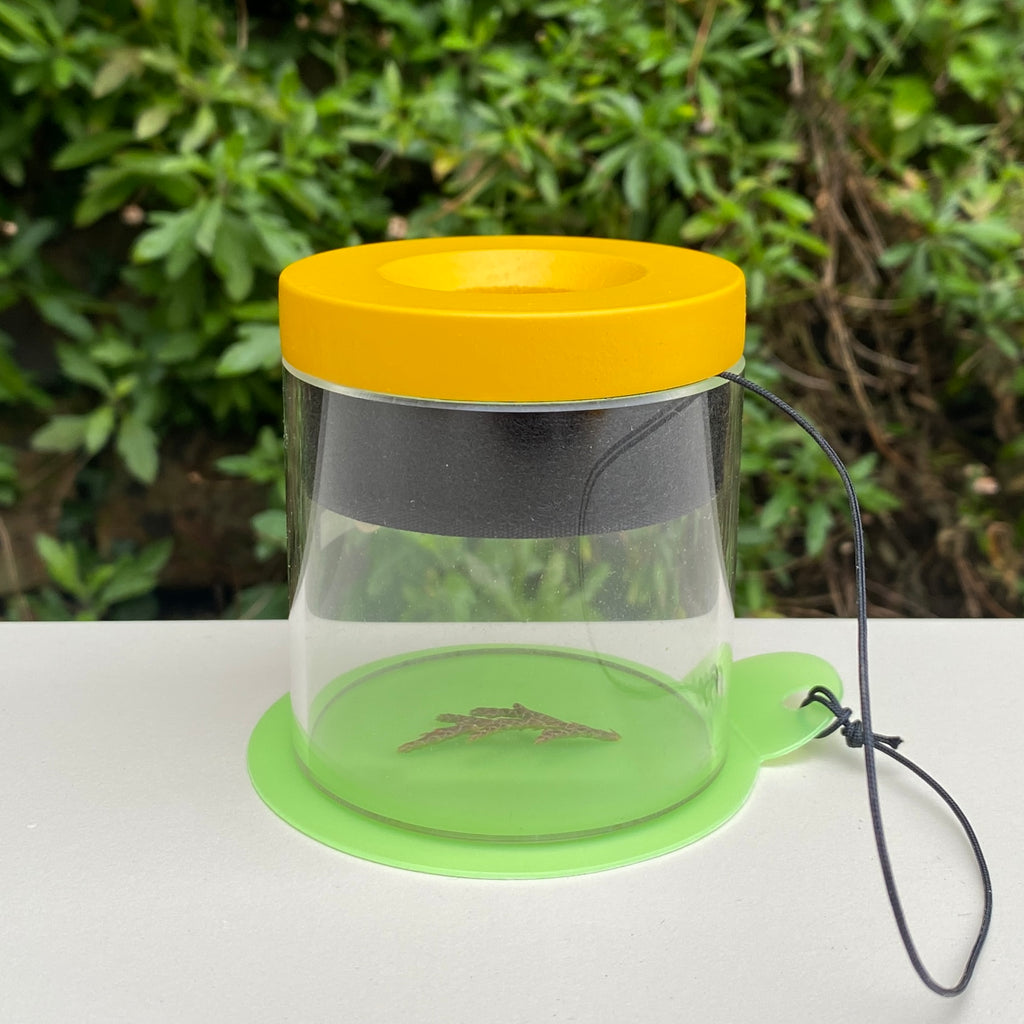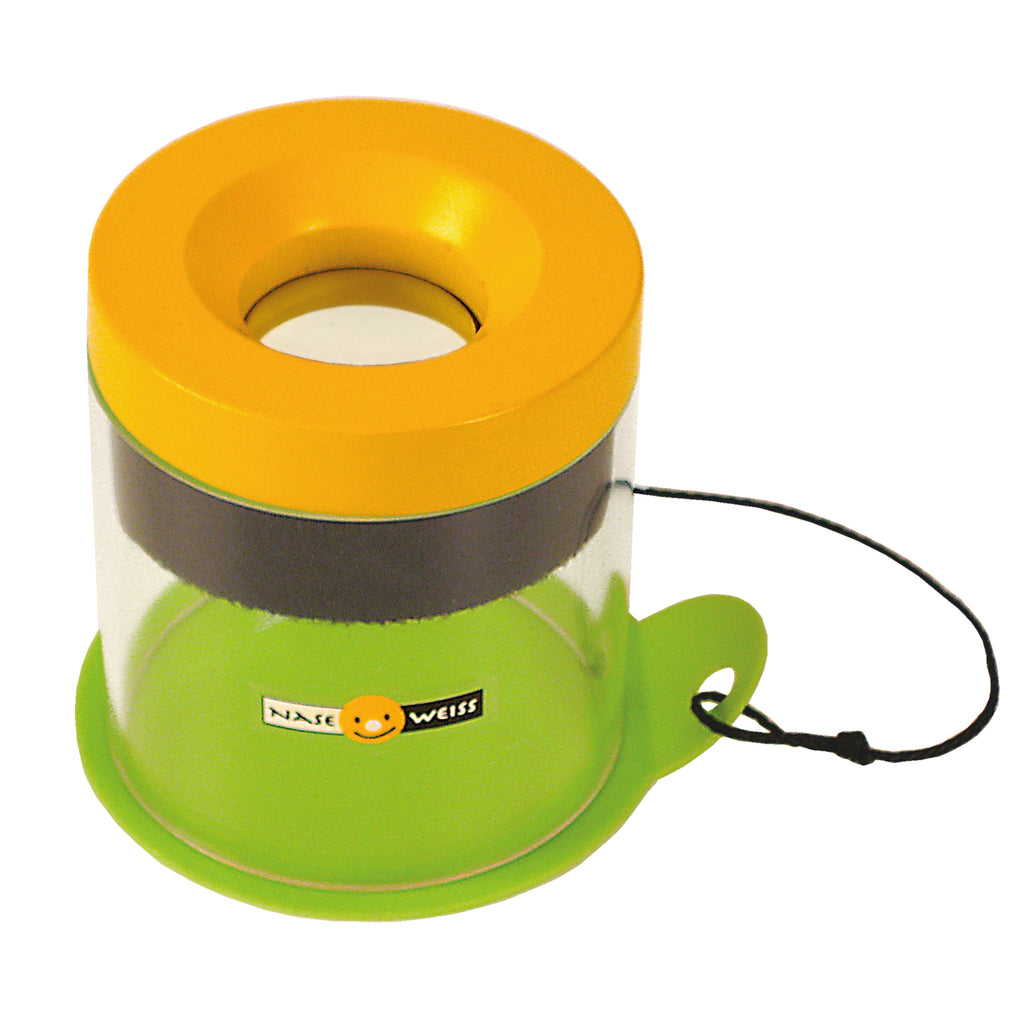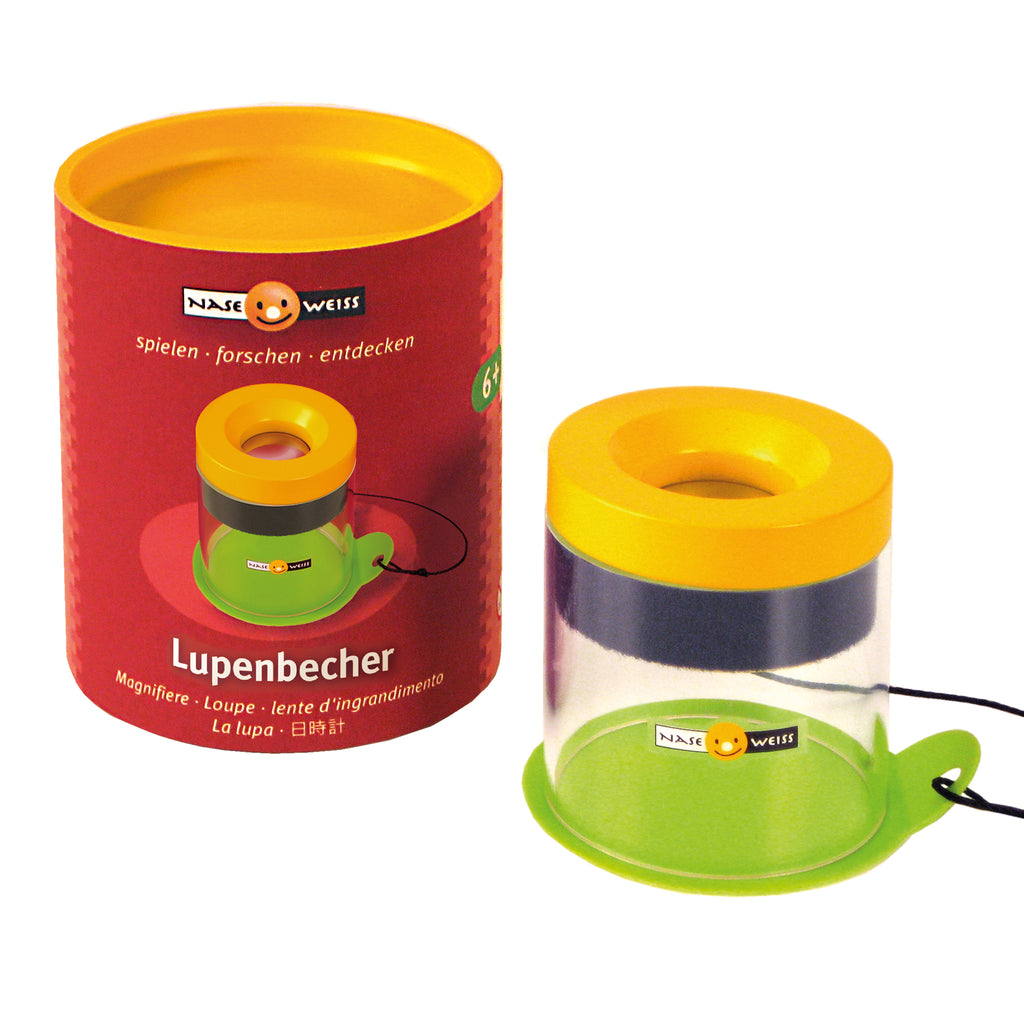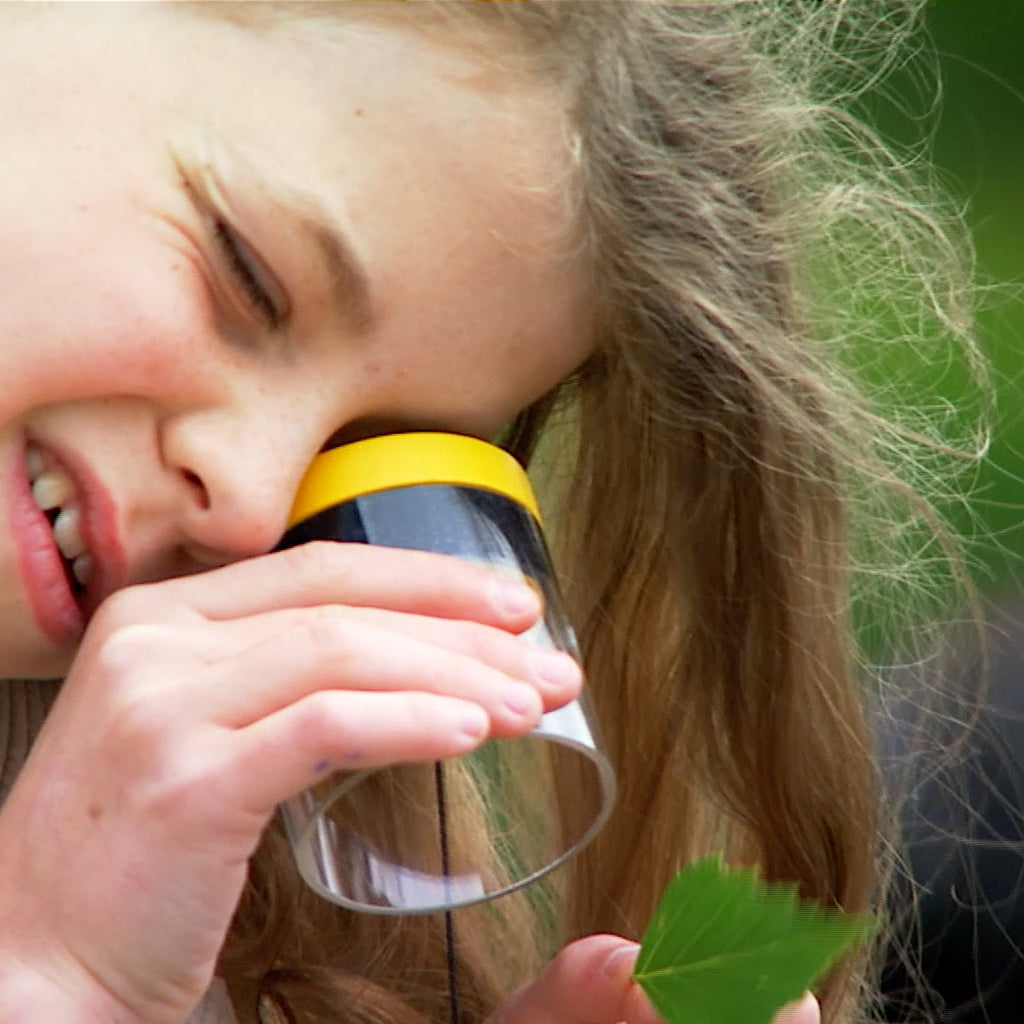 Magnifying Cup
Let's go outside and explore nature with this super magnifying cup. 
The magnifying cup lets you easily catch insects, inspect and then release them without harm. You can also inspect leaves, stones, soil or basically anything you want to have a closer look at. 
Made in Germany from painted wood, acrylic and PP in workshops run mainly by disabled people. Lens magnifies x5. 
Dia 6 x 6.5cm
Recommended for ages 6 and above. Not suitable for children under the age of three.