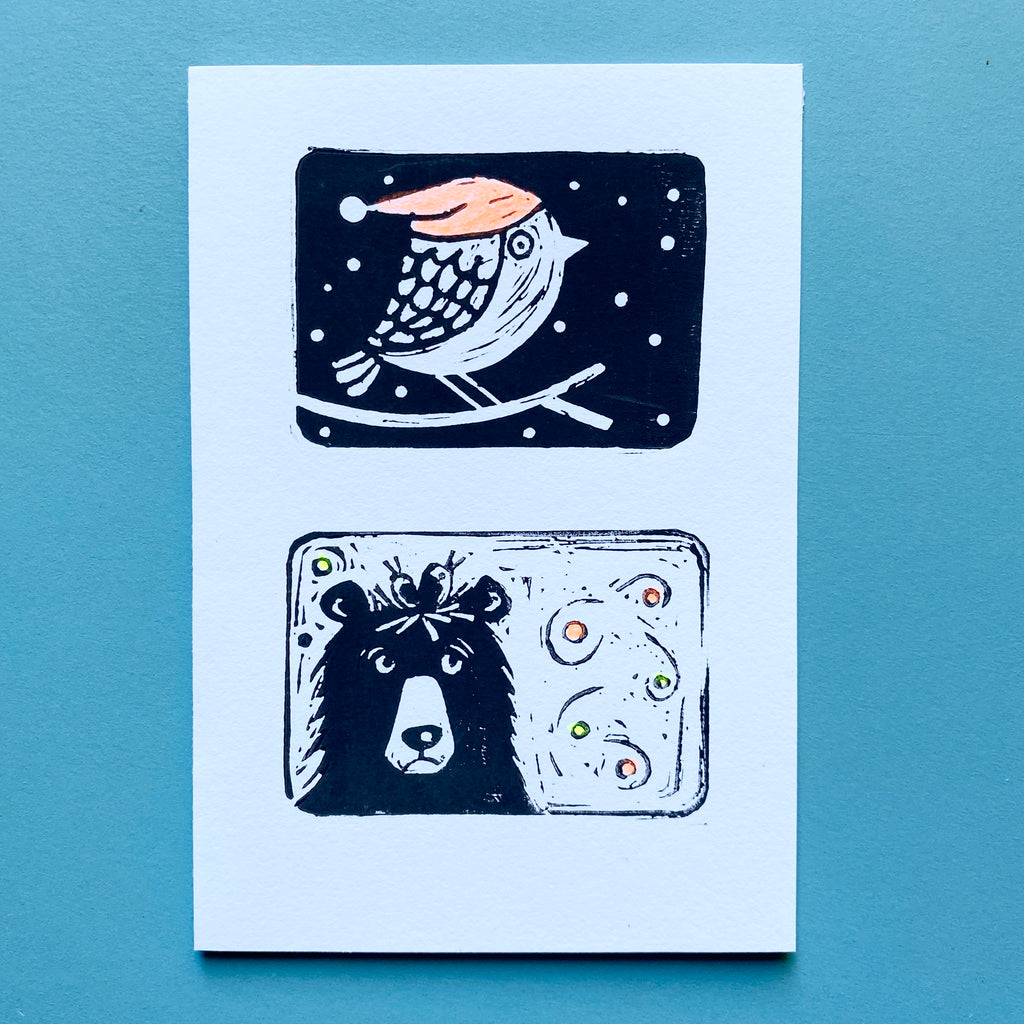 Lino Cut Card - Robin & Bear
Is it a card? Is it a print? Well, it's both!! 
A wonderful handprinted lino cut greeting card. 
Handprinted in West London by illustrator Antonia Eckersley who specialises in lino print. Blank on the inside. Comes with matching envelope.
15 x 10.5cm
Antonia's designs a part influenced by her German heritage and travels through the Alps, Black Forest and other mountainous natural landscapes. She has two beloved dogs who feature as observers and participants in many of her designs, a crazy French basset called Dot and wire-haired Dachshund Tony.