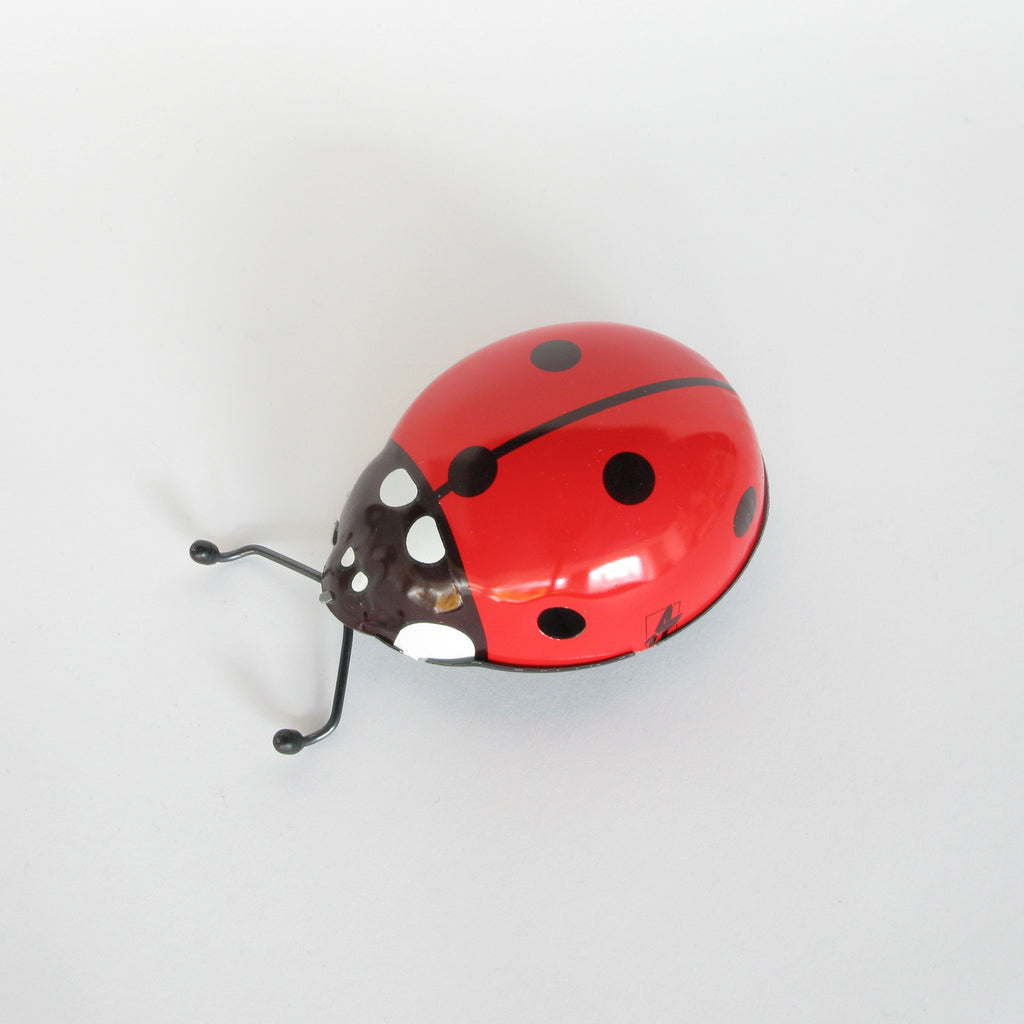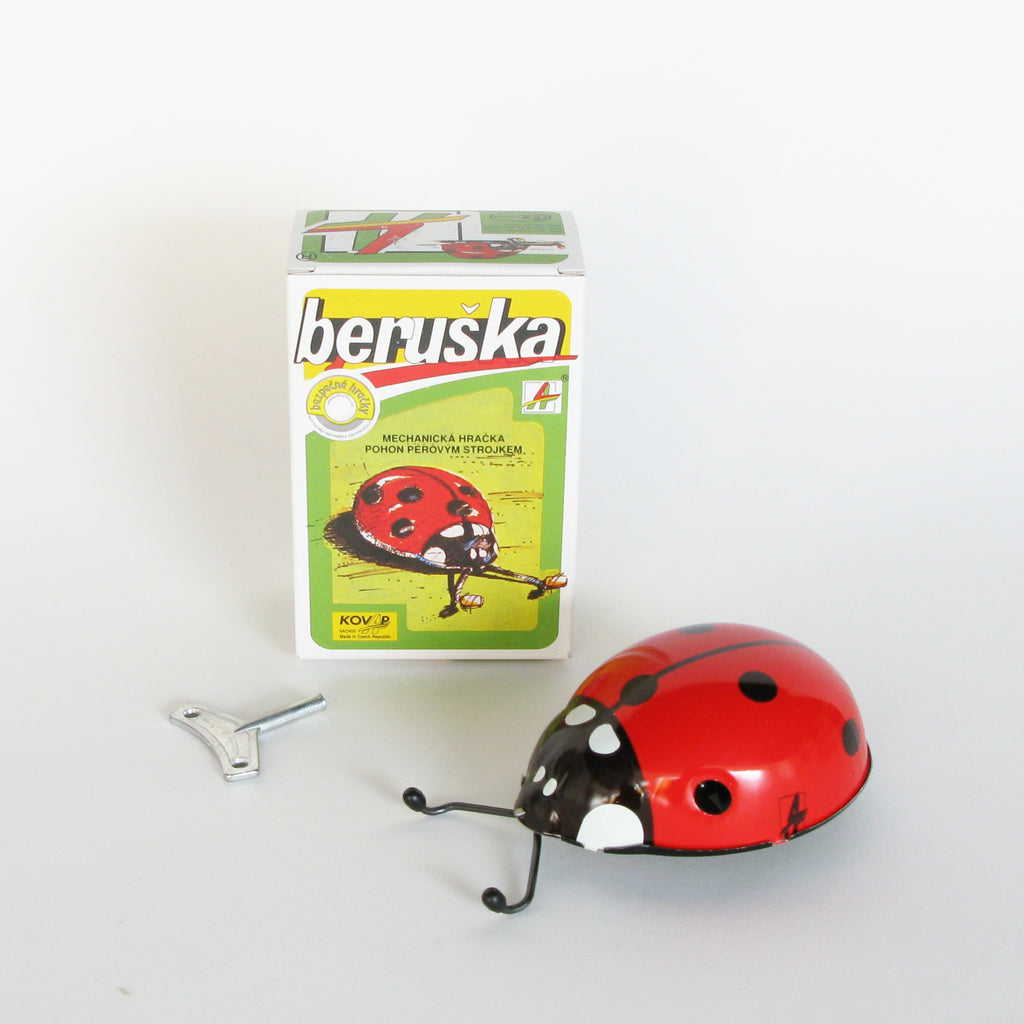 Ladybird
A Czech classic.
This amazing little tinplate wind-up Labybird will not fall off the table, it will get to the edge and simply turn around, just like magic. 
Ok, it's not really magic but a simple clever mechanism nontheless and will no doubt amaze in a lovely old fashioned kinda way.
Made in the Czech Republic from printed metal with a metal wind-up mechanism and wind-up key.
10 x 7 x H5cm
CE Certified
Not suitable for children under the age of three.