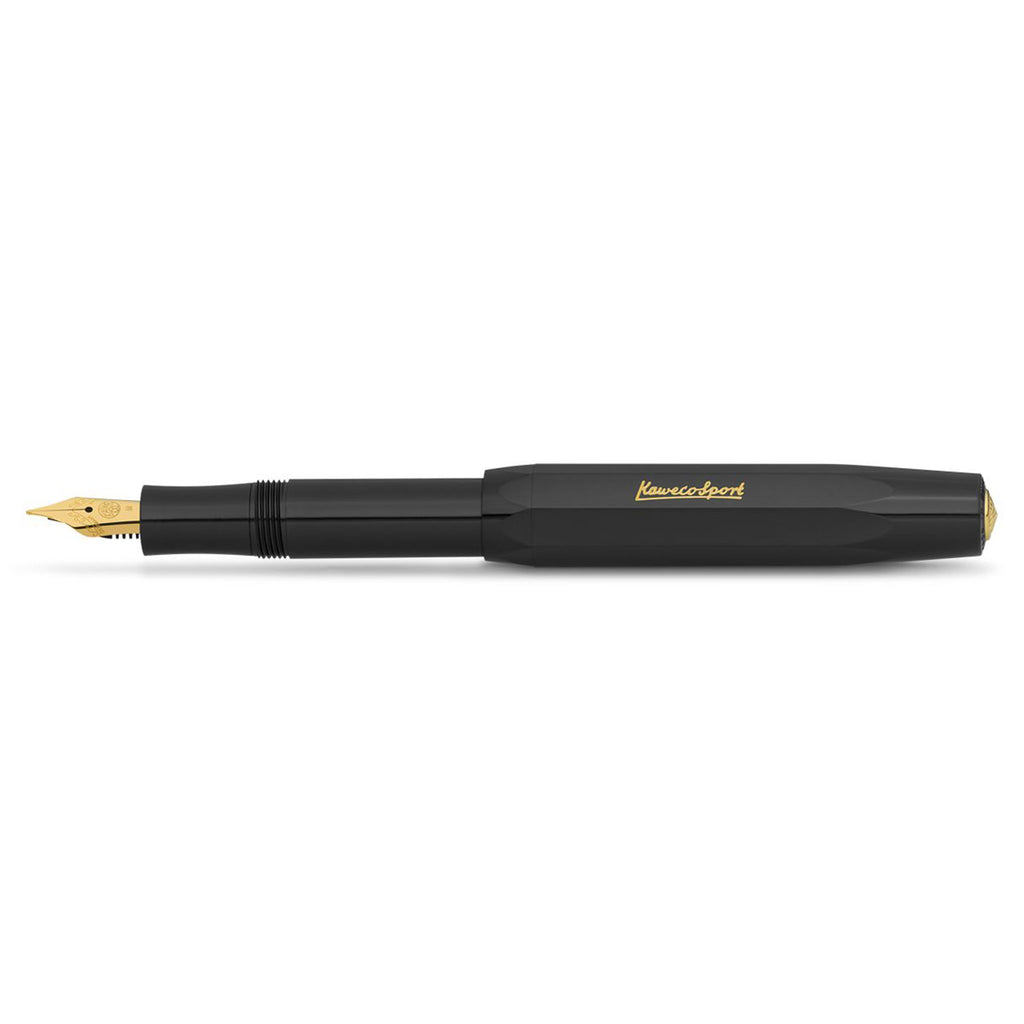 Kaweco Sport Fountain Pen Black
A Classic!
The Kaweco Sport was first designed in 1911 as a pocket fountain pen which could be carried everywhere. Based on an octagonal design with an oversized cap, Kaweco Sport fountain pens measure only 10.5cm when closed, but when the cap is mounted on top of the barrel they grow into a 13cm long, standard-sized pen, hence the slogan: "Small in the pocket, large in the hand".
Hand assembled in Germany from ABS injection moulded plastic with a gold plated nib. Nib size is medium.
Comes with one international size ink cartridge.
Get additional/replacement Ink Cartridges HERE