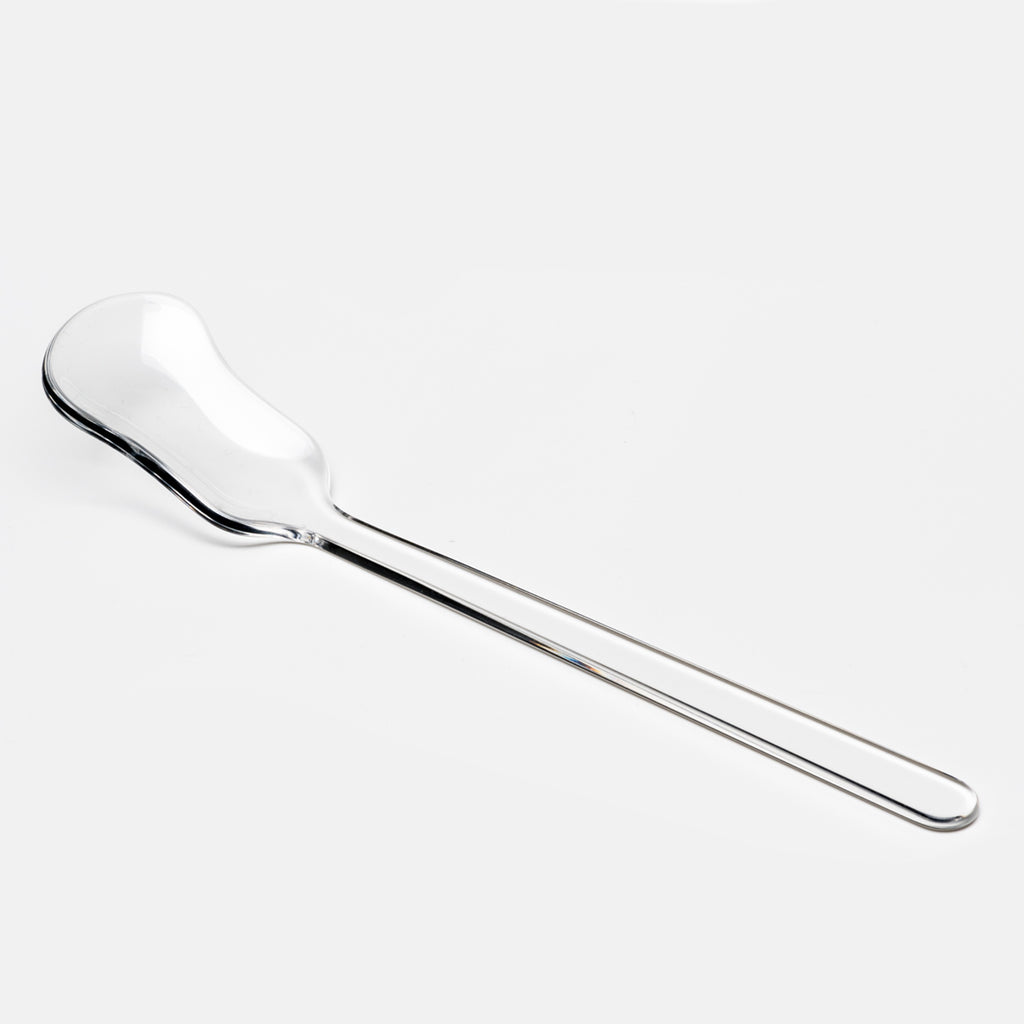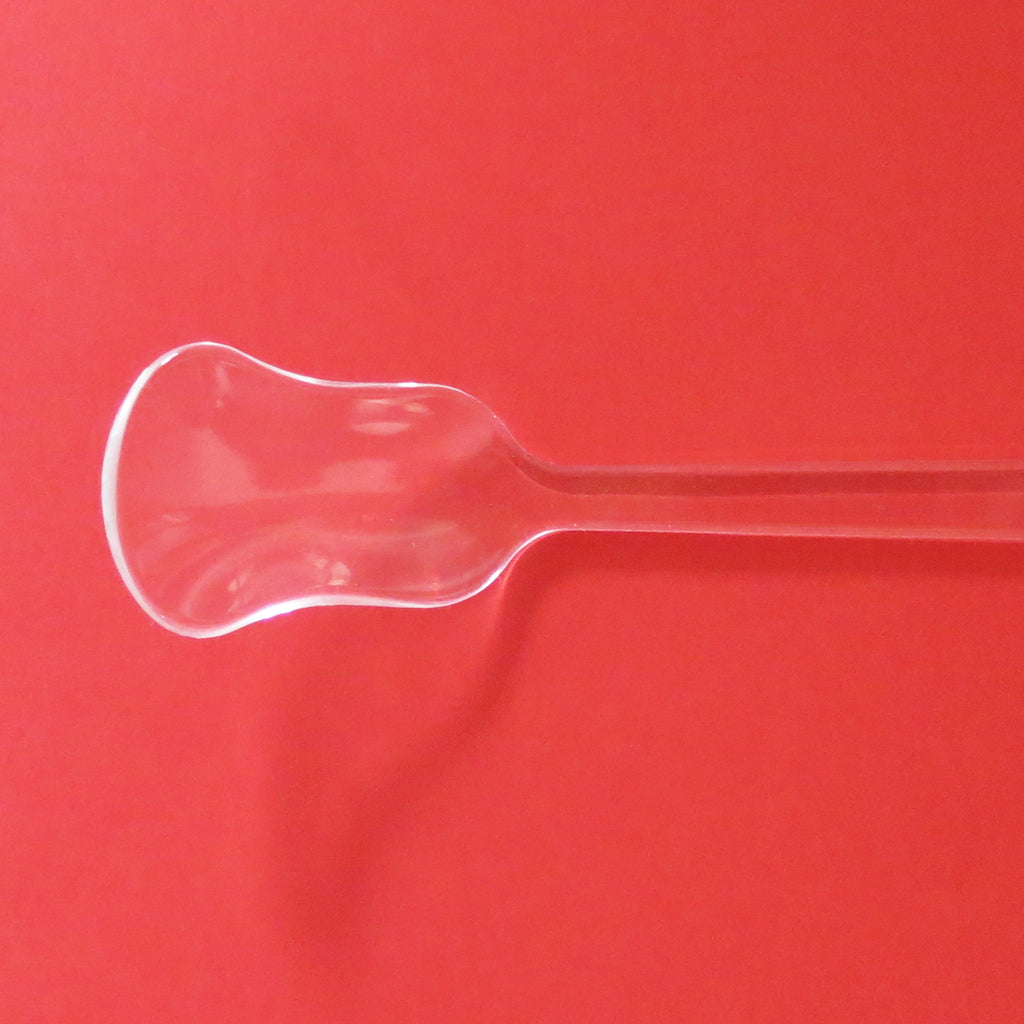 Jam Spoon
A spoon for jam.
I think my life is now complete. As a jam lover I fully appreciate the need for a jam spoon and I think my mother had one of those when I was growing up so this is lovely on so many levels.
To be perfectly honest though, the manufacturer labelled it as a jelly spoon (Geleelöffel) but jelly is really just jam but without bits in it so I've taken the liberty to re-name it a Jam Spoon.
Hand-made in Germany from high quality clear acrylic (Plexiglass made by Röhm und Haas since 1933). 
Now in the hands of the 5th and 6th generation, this family business has been making spoons since 1862. 
18cm long.
PLEASE NOTE: Suitable for dishwashers up to 50C but we recommend washing the jam spoon by hand as it might lose its shape if washed at a higher temperature.