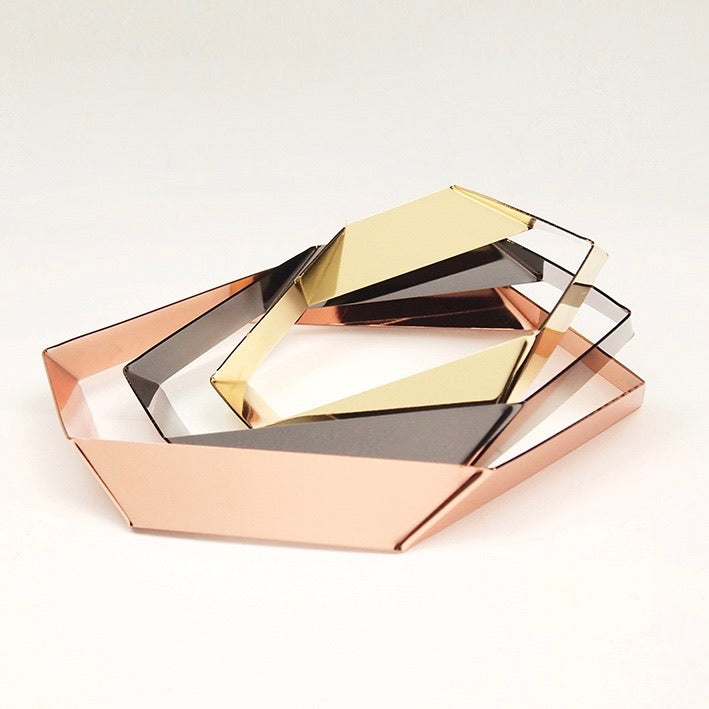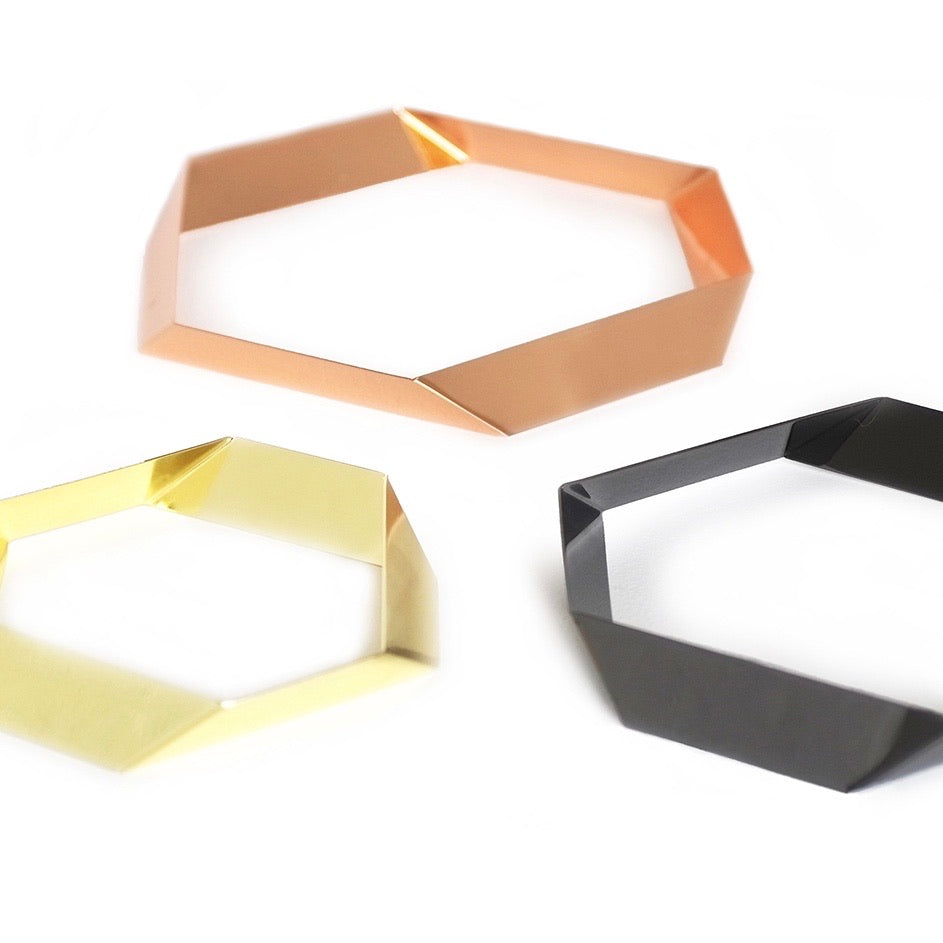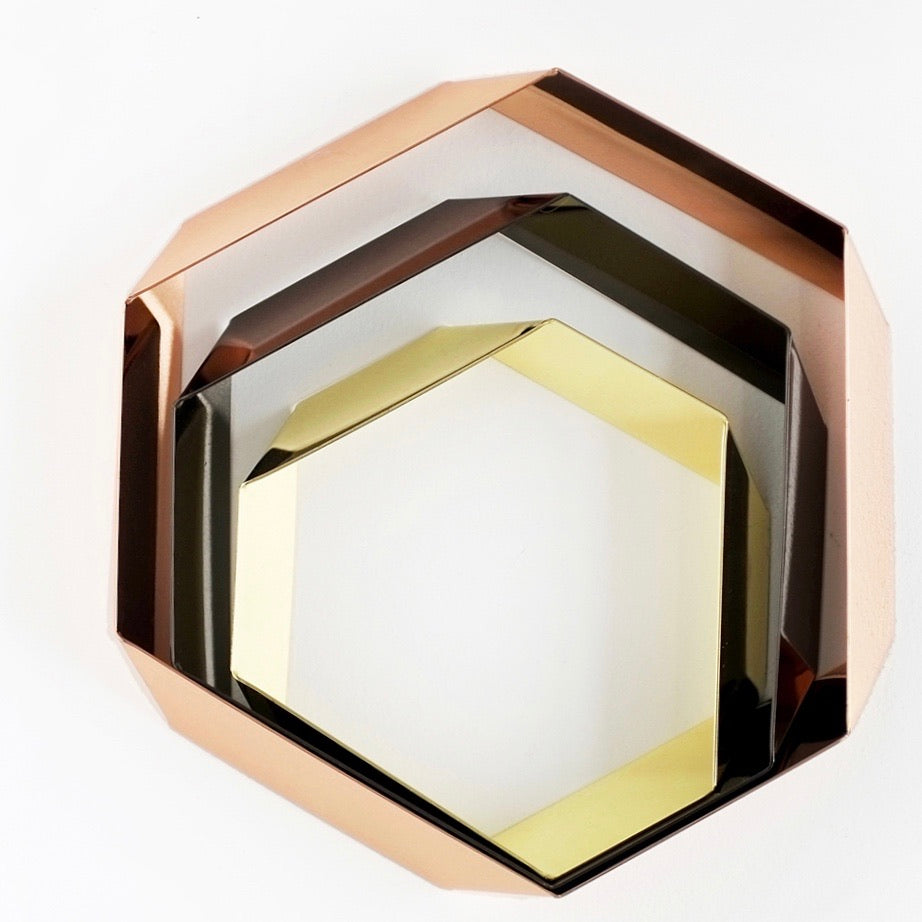 30% OFF Hexagon Trivets
30% OFF
Was £39.00 - NOW ONLY £27.30
Something bling for your table.

Polished metal strips are skillfully folded and turned into graphic trivets that can be arranged inside each other or used individually for all your pots and pans to stand on.
Dia.20.5/17/13.5 x 2.5 cm
Made in Taiwan from electroplated steel in a brass, vintage and copper finish. Comes in a gift Box. Set of three.
Design: Jörg Adam & Dominik Harborth