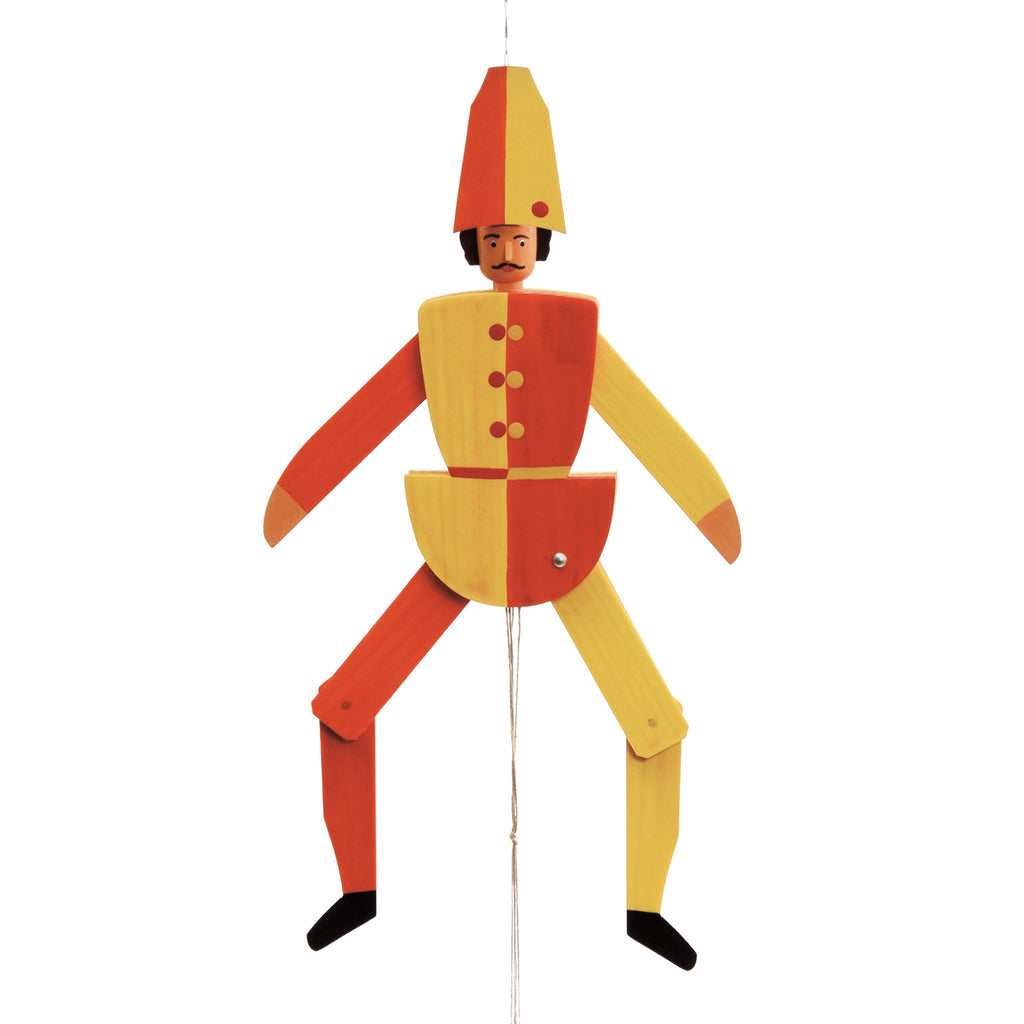 Hampelmann Harlequin Mattis
A superb Hampelmann, or Jumping Jack as he's called in English.
It's a delightfully old fashioned toy which would make a beautiful addition to any nursery. You pull on the string and your Hampelmann will raise its arms and legs simultaneously. Hours of fun!! 

Hand-made in Germany in the Erzgebirge (Ore Mountains) from painted wood. 
30cm tall
Not suitable for children under the age of three.