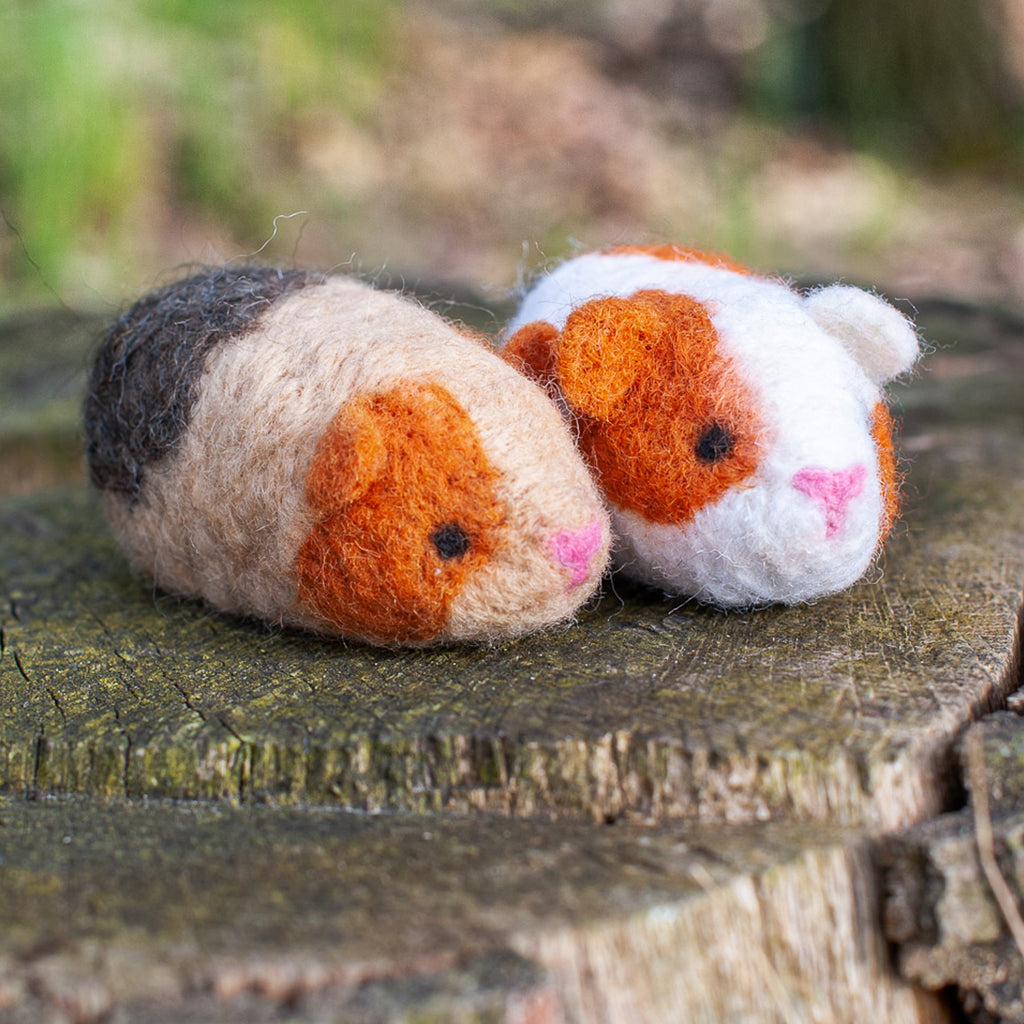 Guinea Pigs Felting Kit
Get felting. 
A wonderful Felting Kit of two adorable little Guinea Pigs. The kit includes everything you need: Wool, three felting needles, a felting mat and instructions with pictures on how to make your own little guinea pigs. Remember this is the kit only, you will have to make the guinea pigs yourself. There are six great animals available, view them all HERE. 
Made in Poland
PLEASE NOTE: Not suitable for children under the age of three.