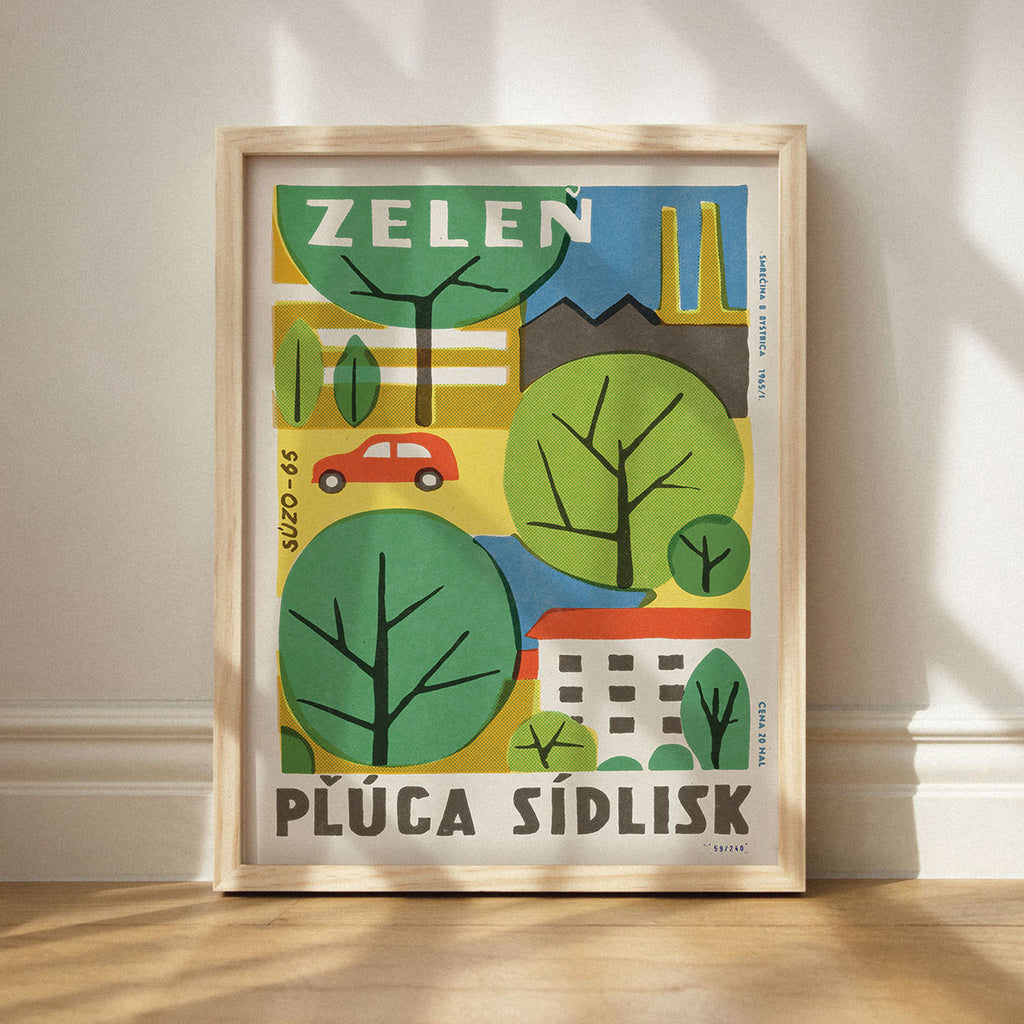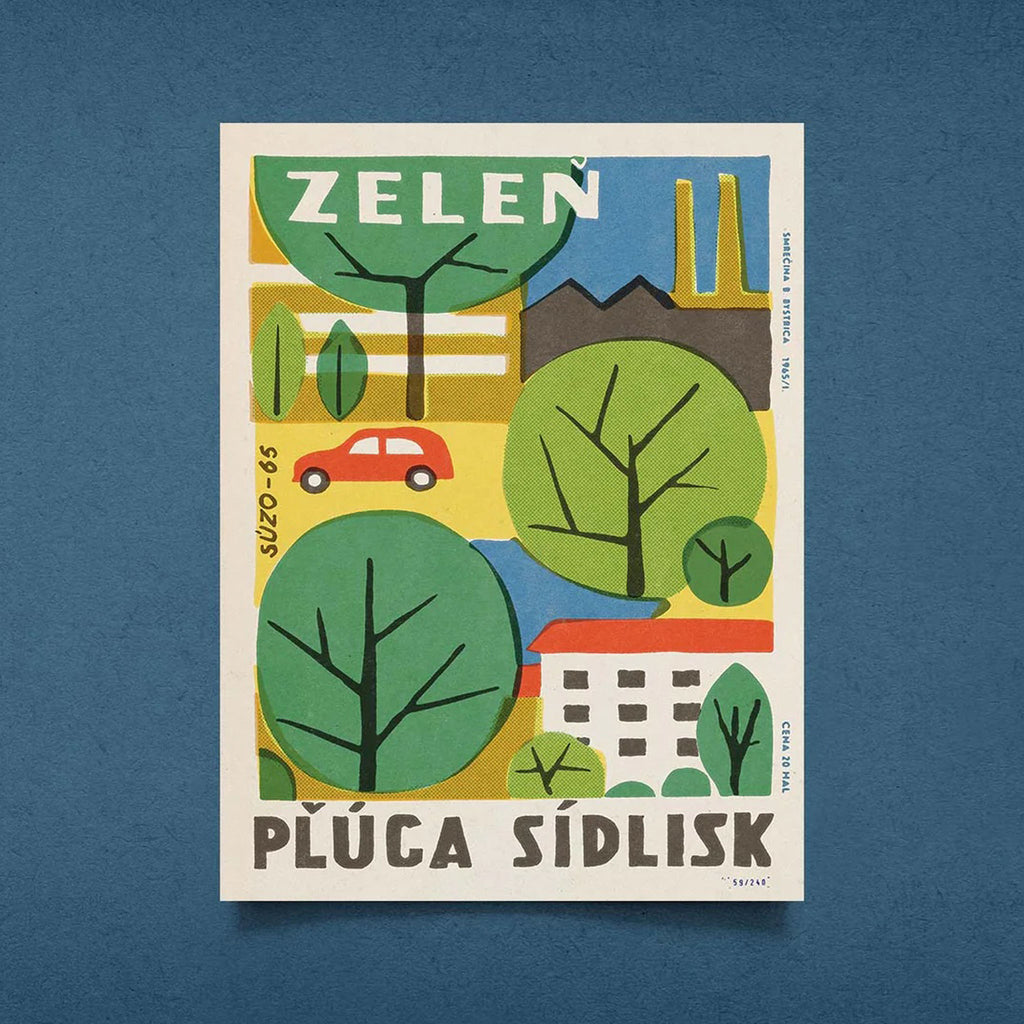 Greenery of the Housing Estate
Originally a Czechoslovakian matchbox label of the 1950s and 60s, this wonderful poster faithfully reproduces the original design....just a lot bigger. 
The prints have been carefully selected from a collection of over 30,000 matchbox labels, they really were quite the thing back in the days. 
Printed in the Czech Republic on Ivory Fleece 250g/m2 fine paper.
30 x 40cm
Numbered, limited edition of 240. 
PLEASE NOTE: The print comes unframed.