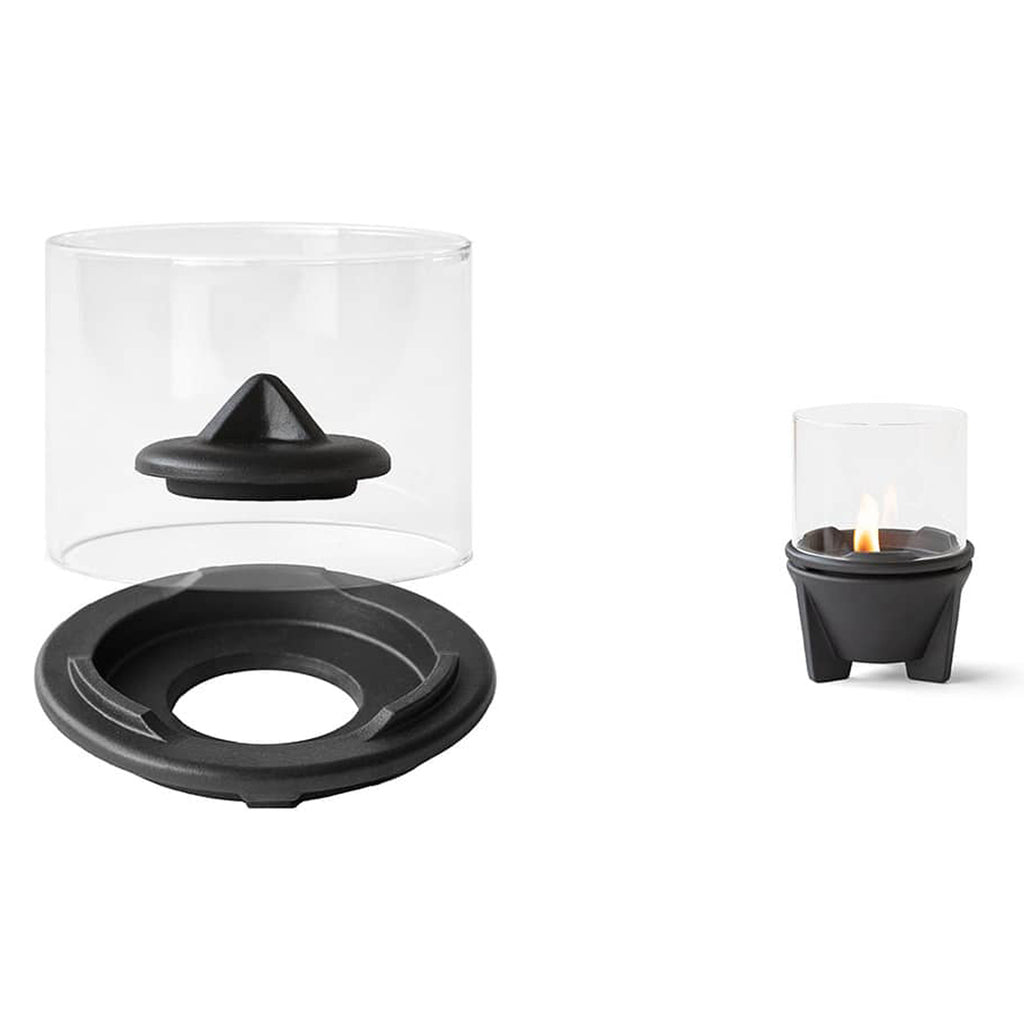 Glass Hood for DENK Indoor Waxburner CeraLava®
The Glass Hood makes the Indoor Waxburner windproof and creates a stunning light feature. The Waxburner is then perfect for using on your garden table or balcony but it can obviously also be used indoors.
Handmade in Germany from from high-quality CeraLava® ceramic and borosilicate glass. 
Dia 13 x H11cm. 
Comes in a nice gift box.
CeraLava is an almost black, frost-proof ceramic that is made from finely ground lava sand, combined with special clay from the Westerwald region of Germany. It has a 15 year material guarantee.
DENK Keramik was established by Franz Denk in 1964 as a family-run company in Coburg, Bavaria. They have remained based in Coburg and work only from here. The company has been in the family for two generations now and is currently run by the son Fabian Denk.
PLEASE NOTE: This is only the glass hood for the Waxburner, the actual Waxburner itself is available HERE