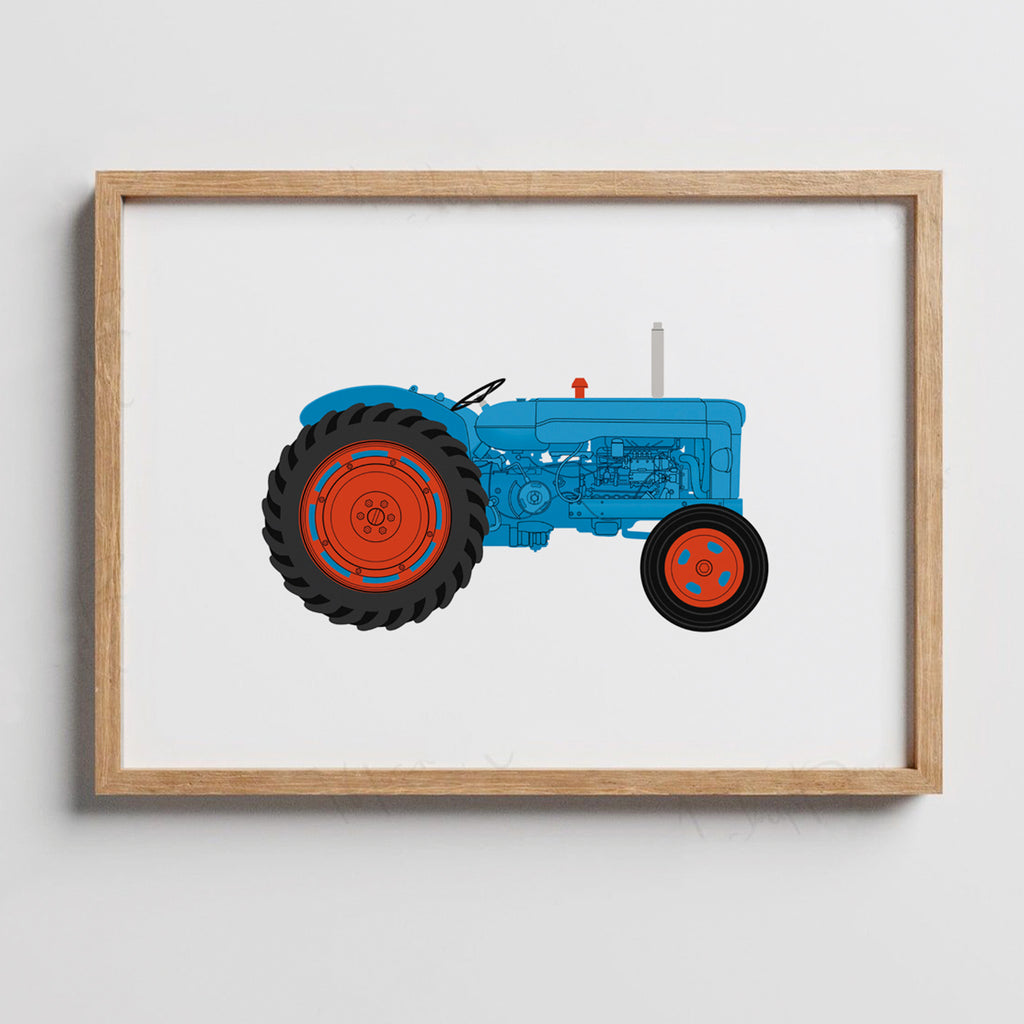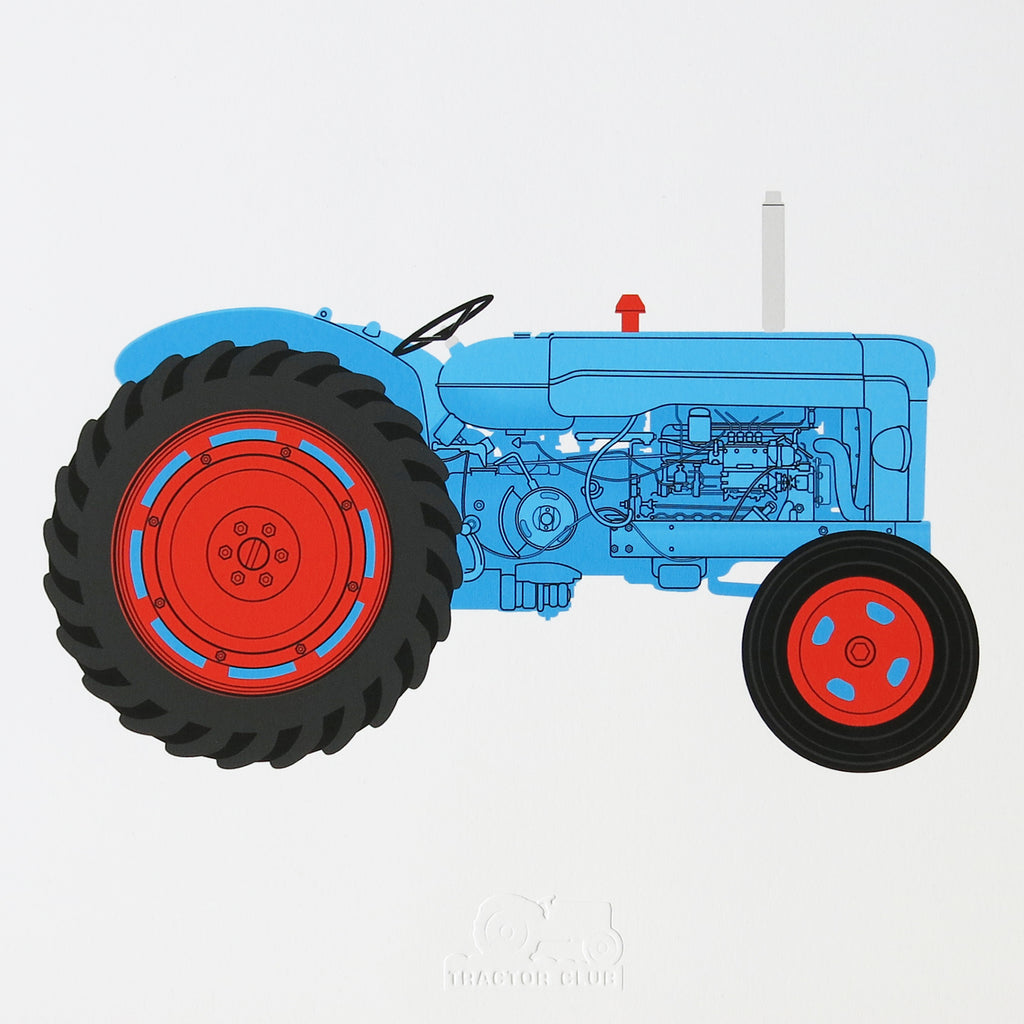 Fordson Major Tractor Print
You can never have too many tractors in your life. 
A superb print of a classic blue Fordson Major.
Artist: Tractor Club 
Size: 30 x 42 cm (A3)
Museum standard giclee print on 280 gsm etching paper
Embossed with the official Tractor Club logo.
Printed in the UK.
UNFRAMED. Comes in a cardboard tube.
Tractor Club was conceived by Mark Lay the guy behind Planet Patrol. "I wanted to create a series of highly detailed classic tractors that would appeal to those who appreciate prints that are not only aesthetically pleasing but also accurate in their design. This is where Friend and fellow studio partner Rob Ramsden came into the fold. Robs background as a children's book illustrator and master of photoshop made him the obvious choice as the designer of this series."