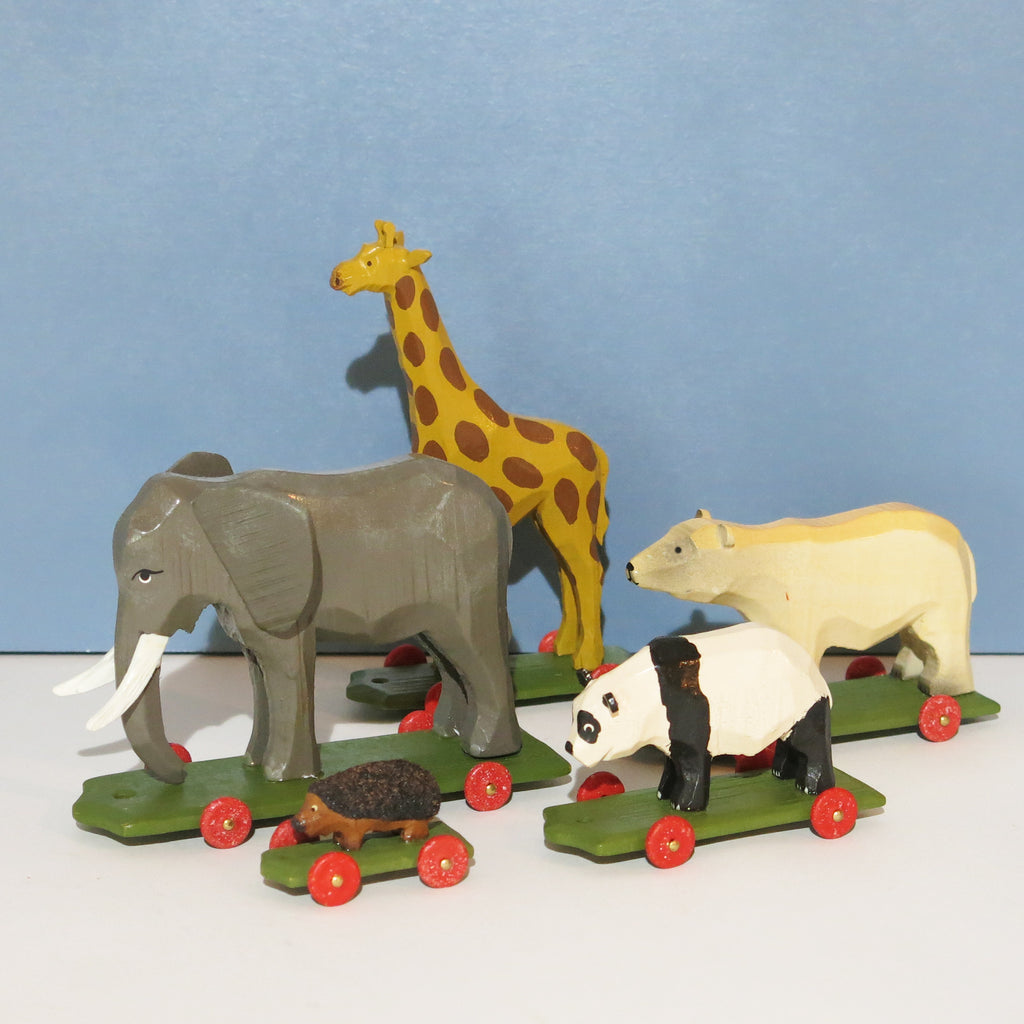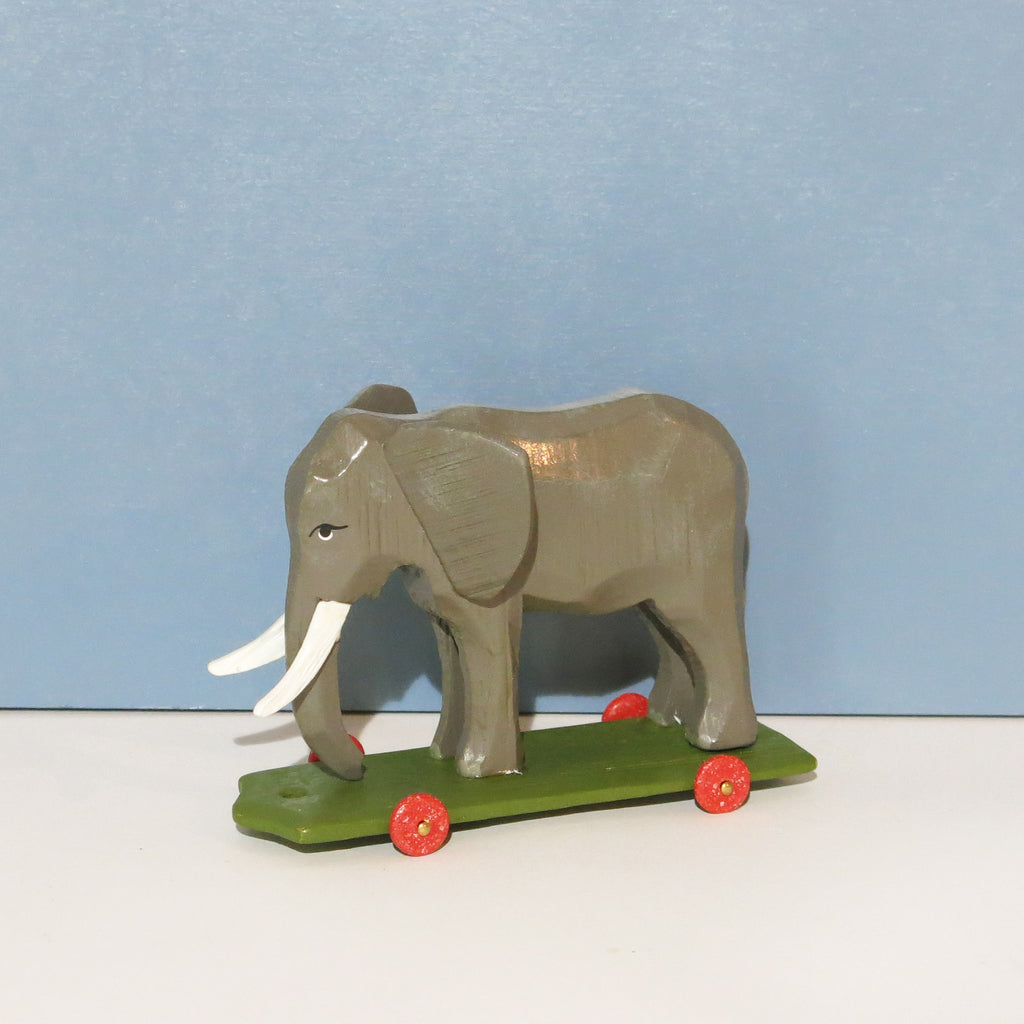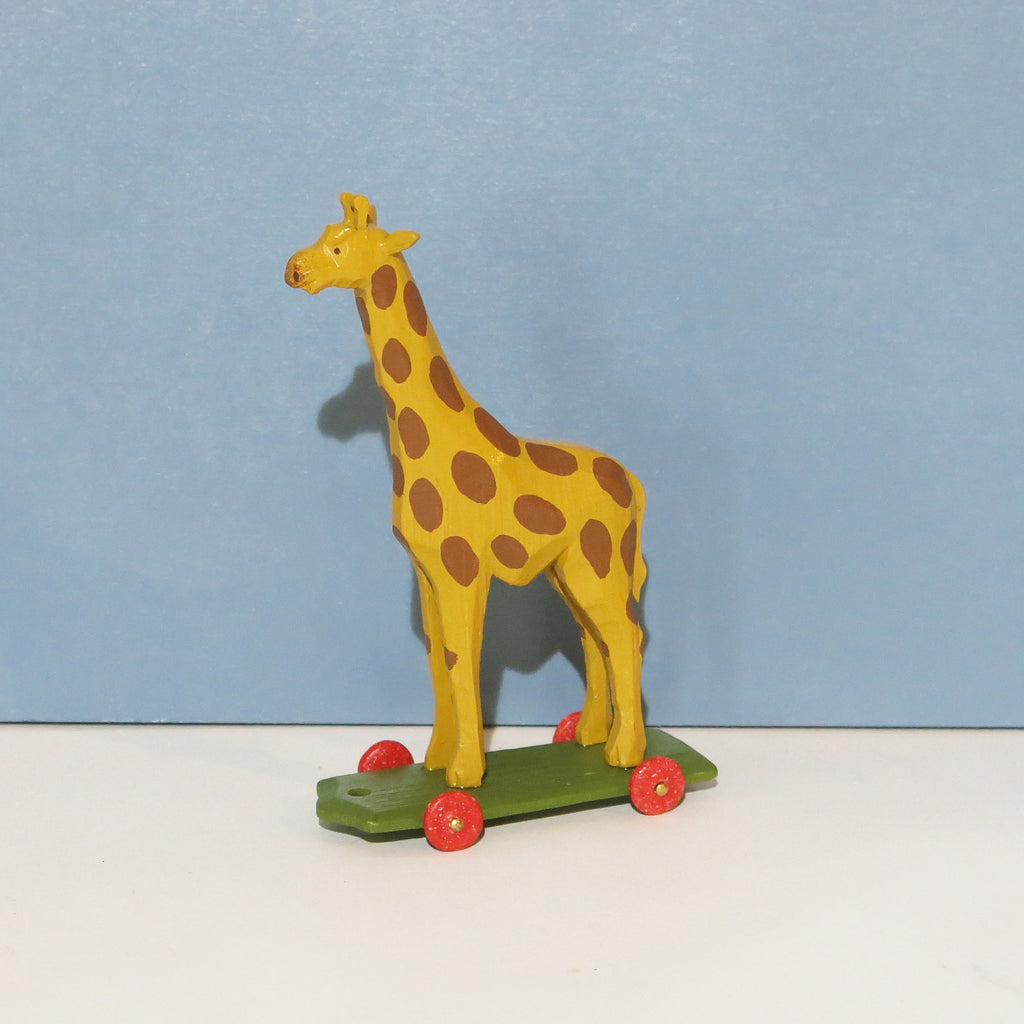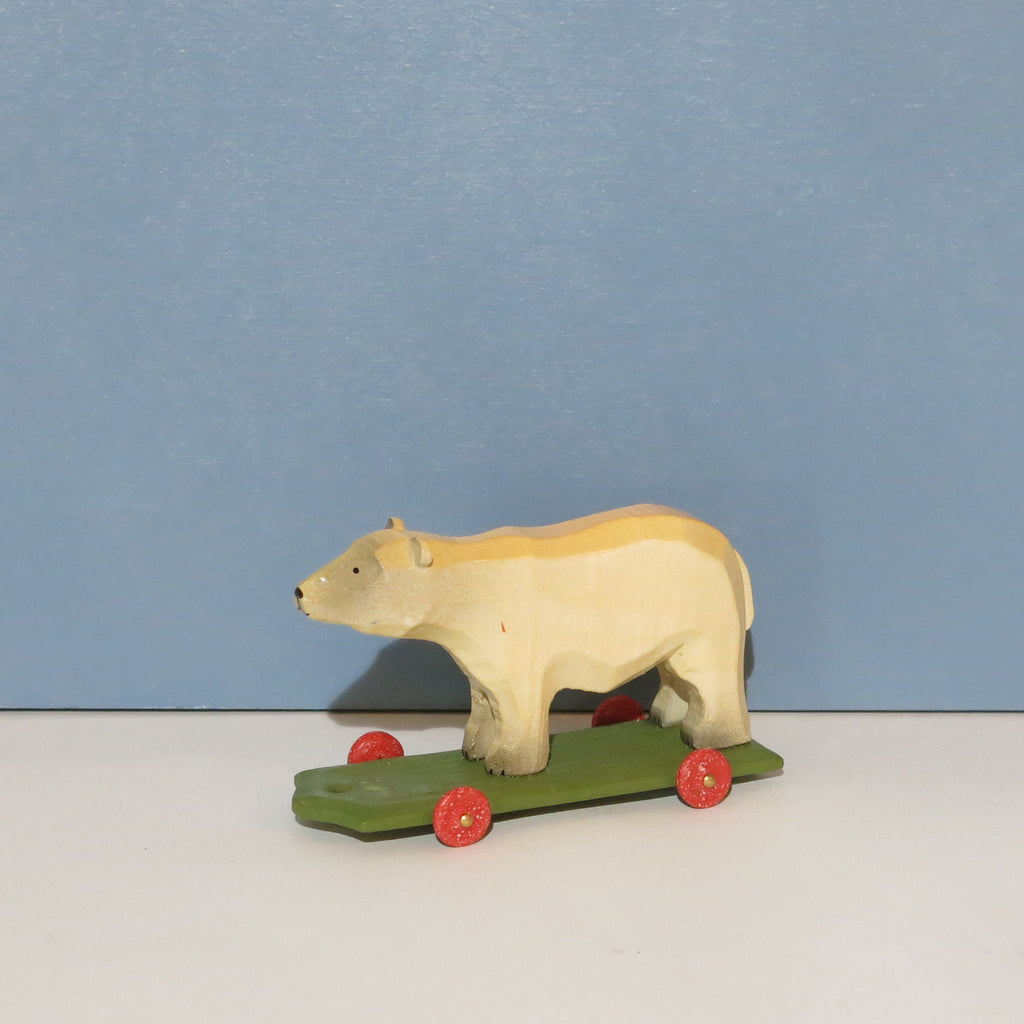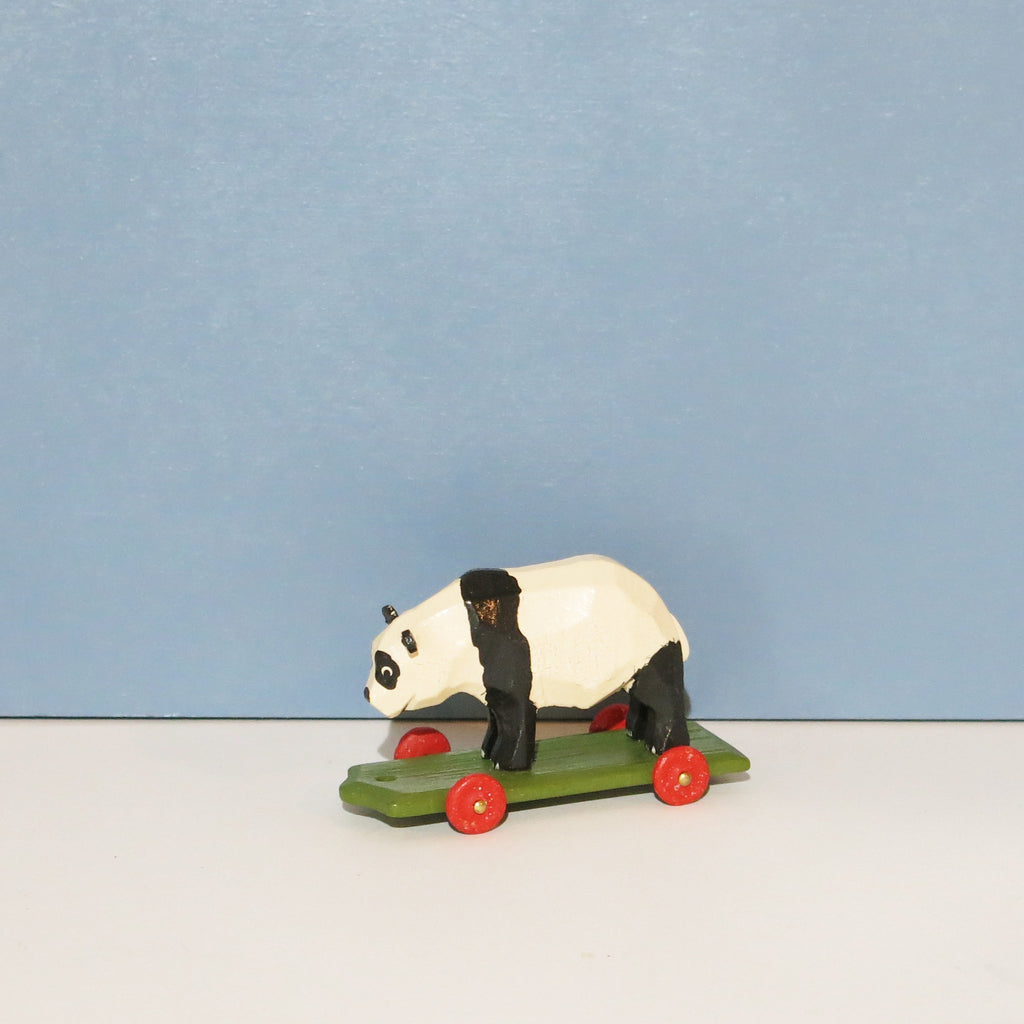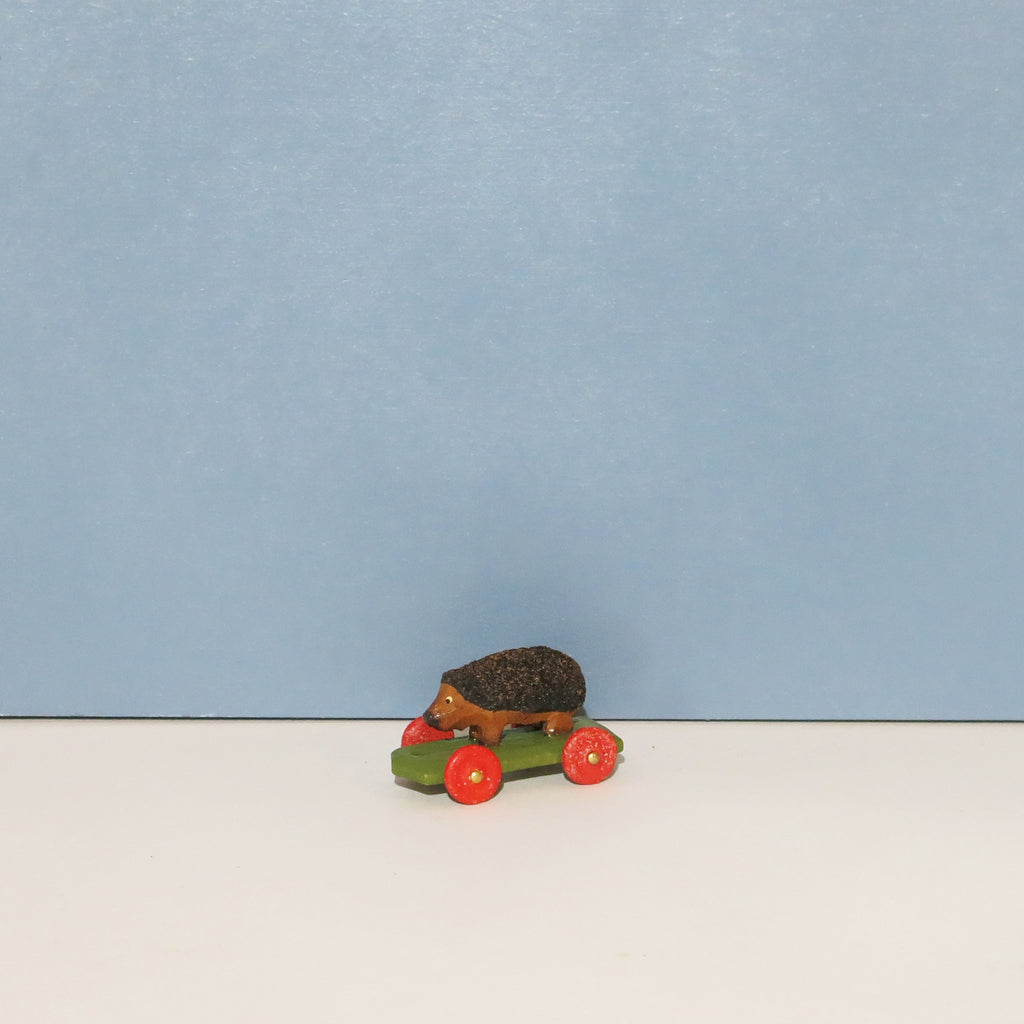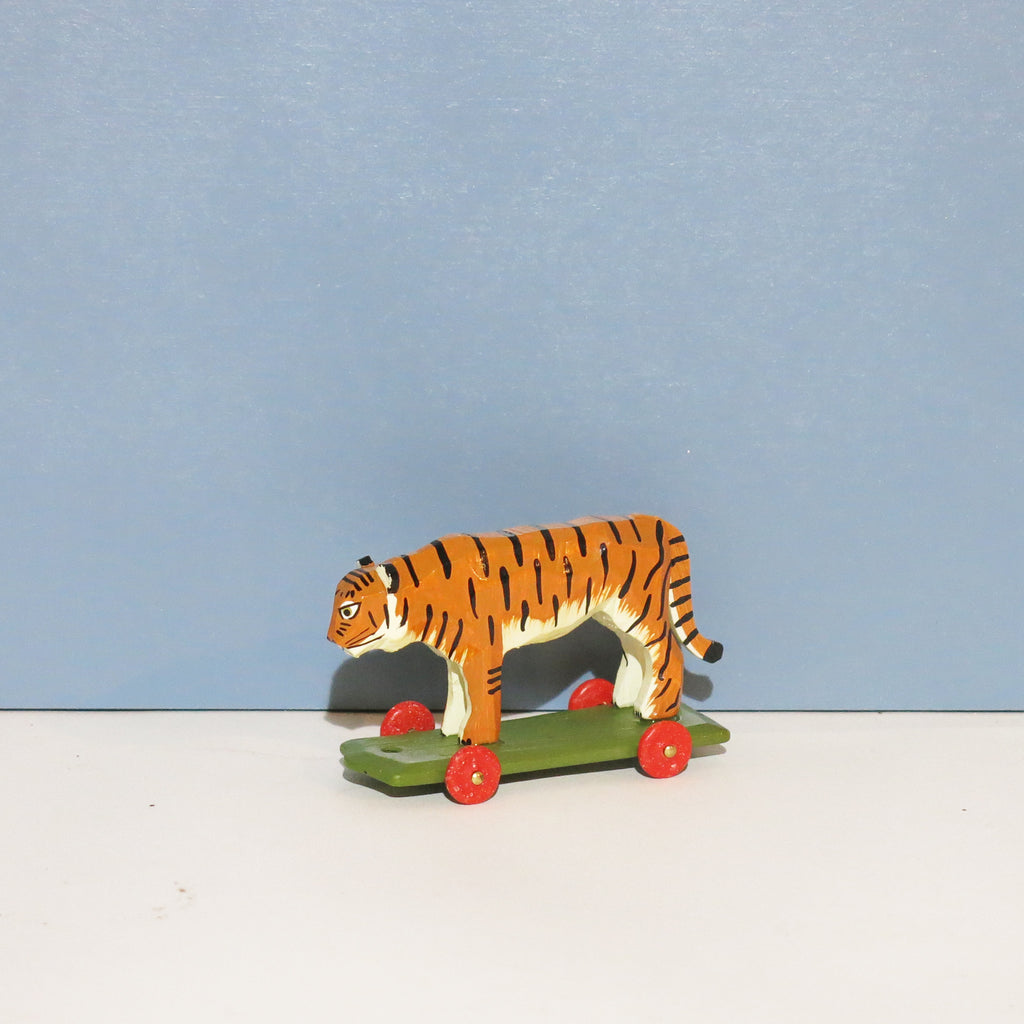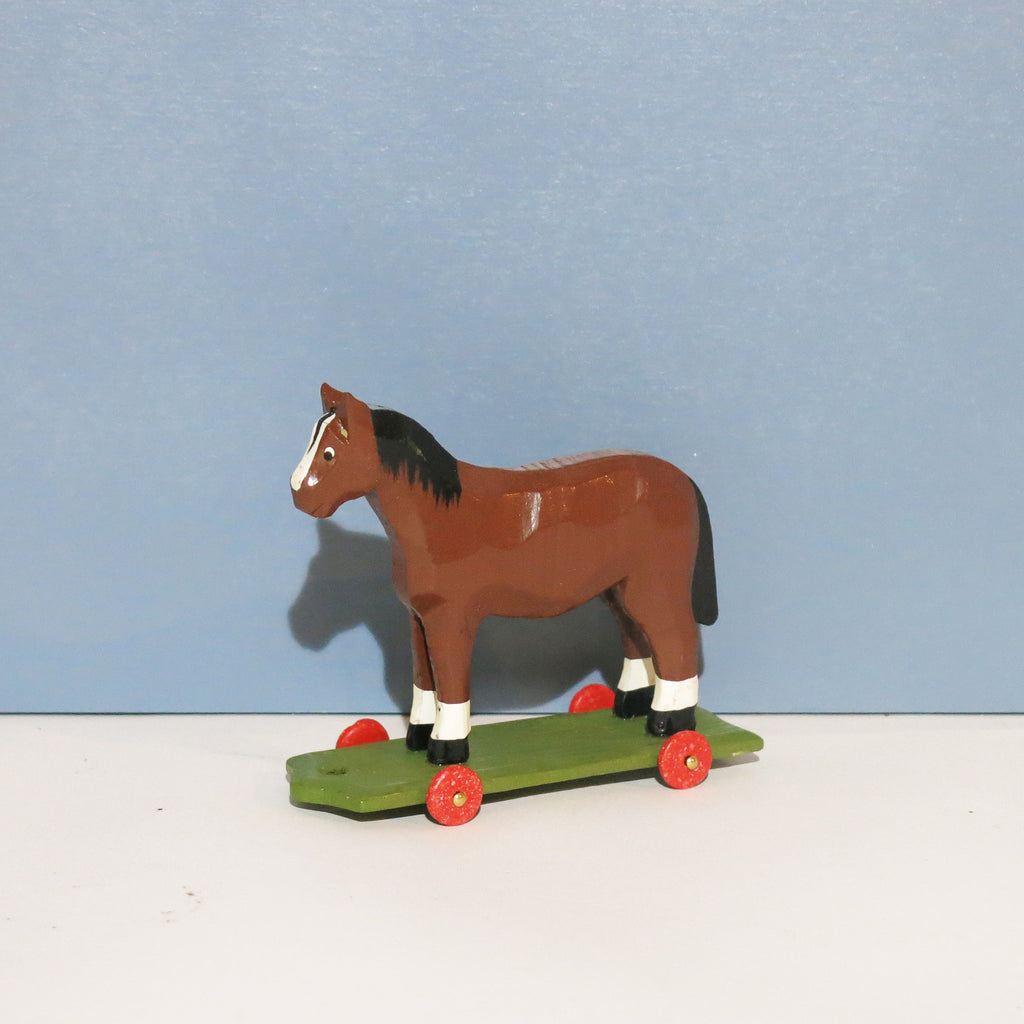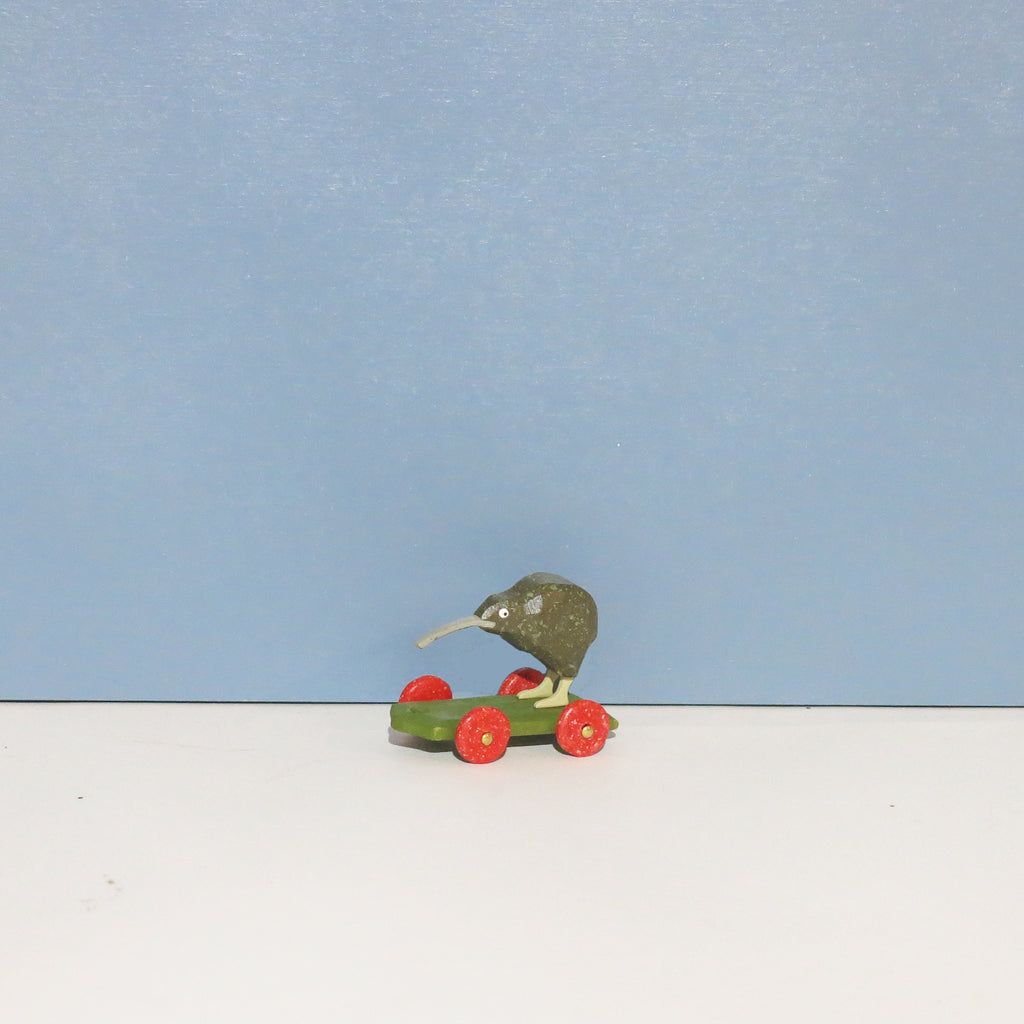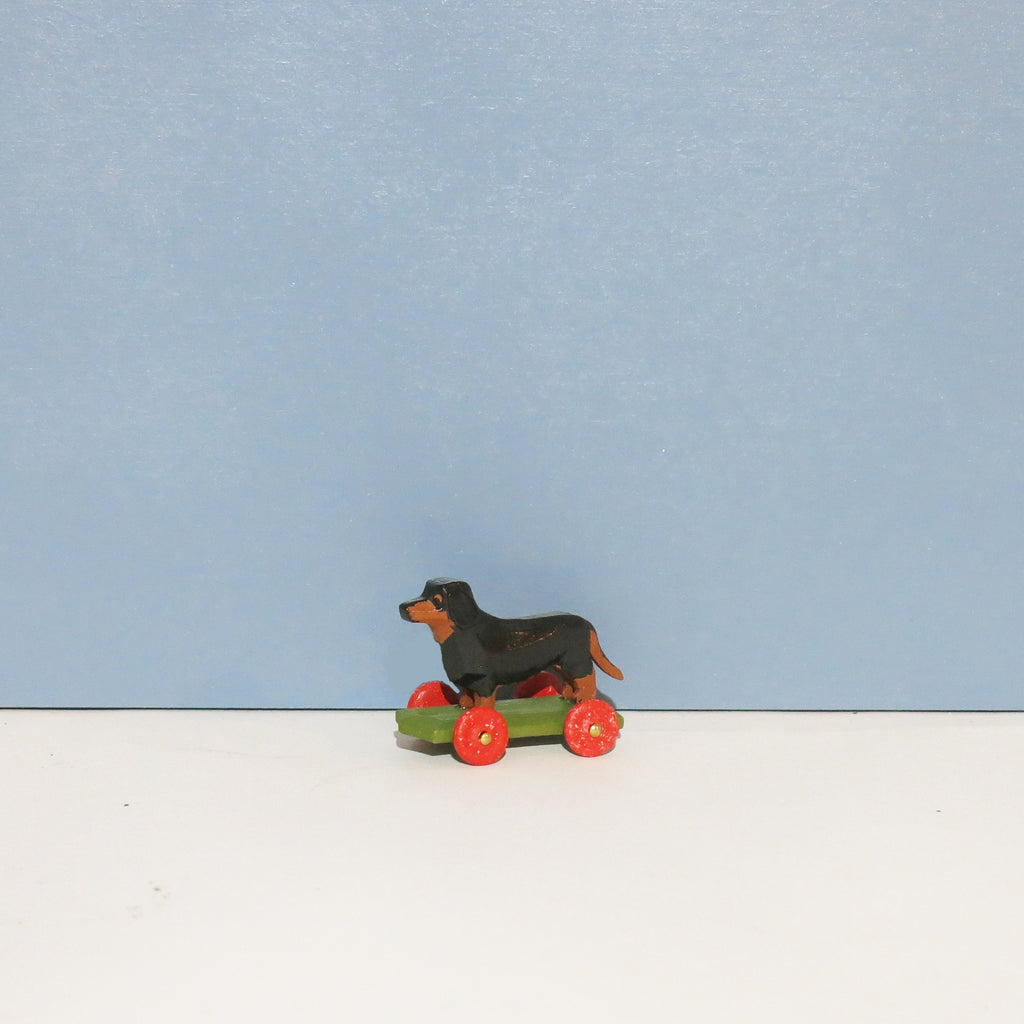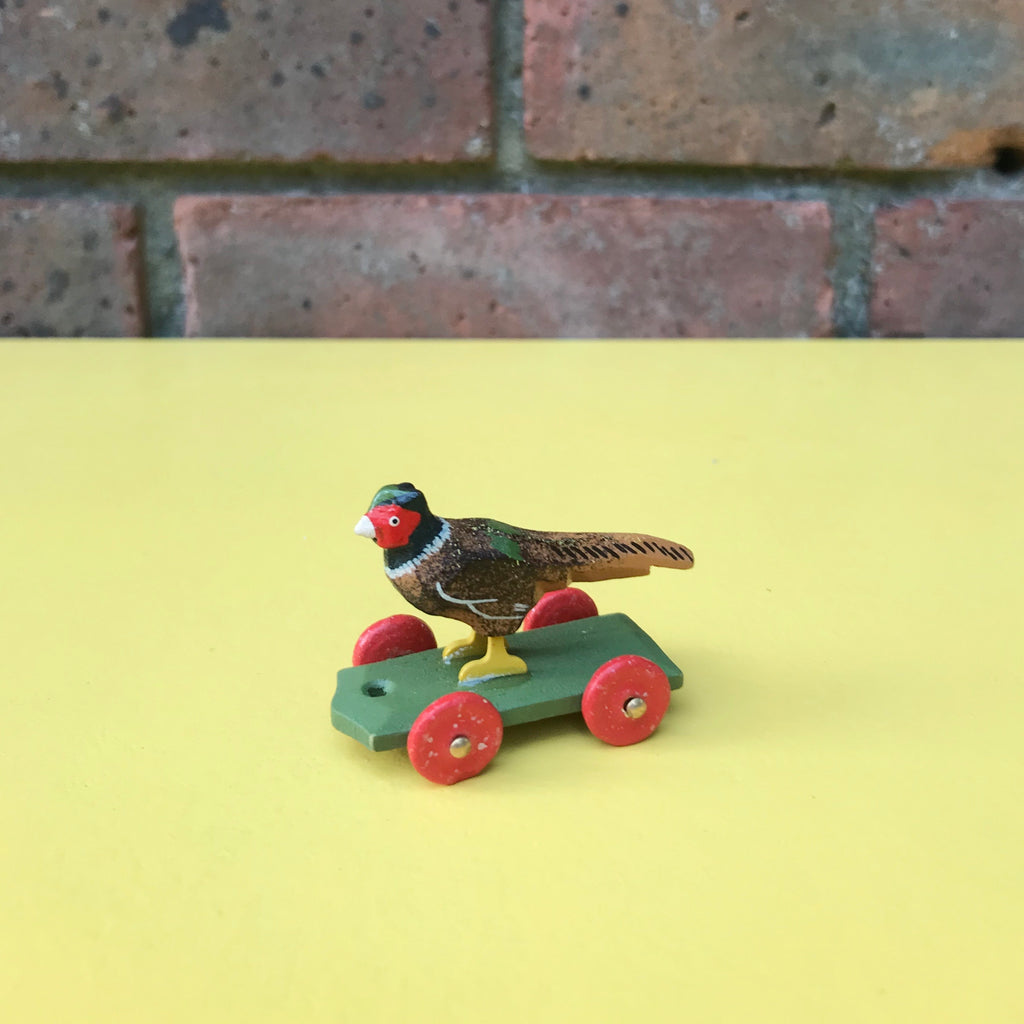 Fahrtiere
Fahrtiere, or Animals on Wheels..
Wheels under toy animals is a long standing tradition and has one great advantage, you can pull them behind you. These are a bit small to pull but the aesthetic is the same. The little wheels are made of terracotta and are about 100 years old so it makes a satisfying rattling noise when you wheel them around.
Hand-made in Germany in the Erzgebirge (Ore Mountains) from painted wood and vintage ceramic wheels. Read more about the Erzgebirge on our blog HERE.
Elephant: 8cm tall 
Giraffe: 12.7cm tall
Polar Bear: 6cm tall
Panda: 4.6cm tall
Hedgehog: 2.4cm tall
NEW:
Tiger: 4.7cm tall
Horse: 8.5cm tall
Kiwi: 3.3cm tall
Dachshund: 3.4cm tall
Pheasant: 2.5cm tall
PLEASE NOTE: These are collectors items and should be handled with care, they are NOT toys. Not suitable for children under the age of 12.