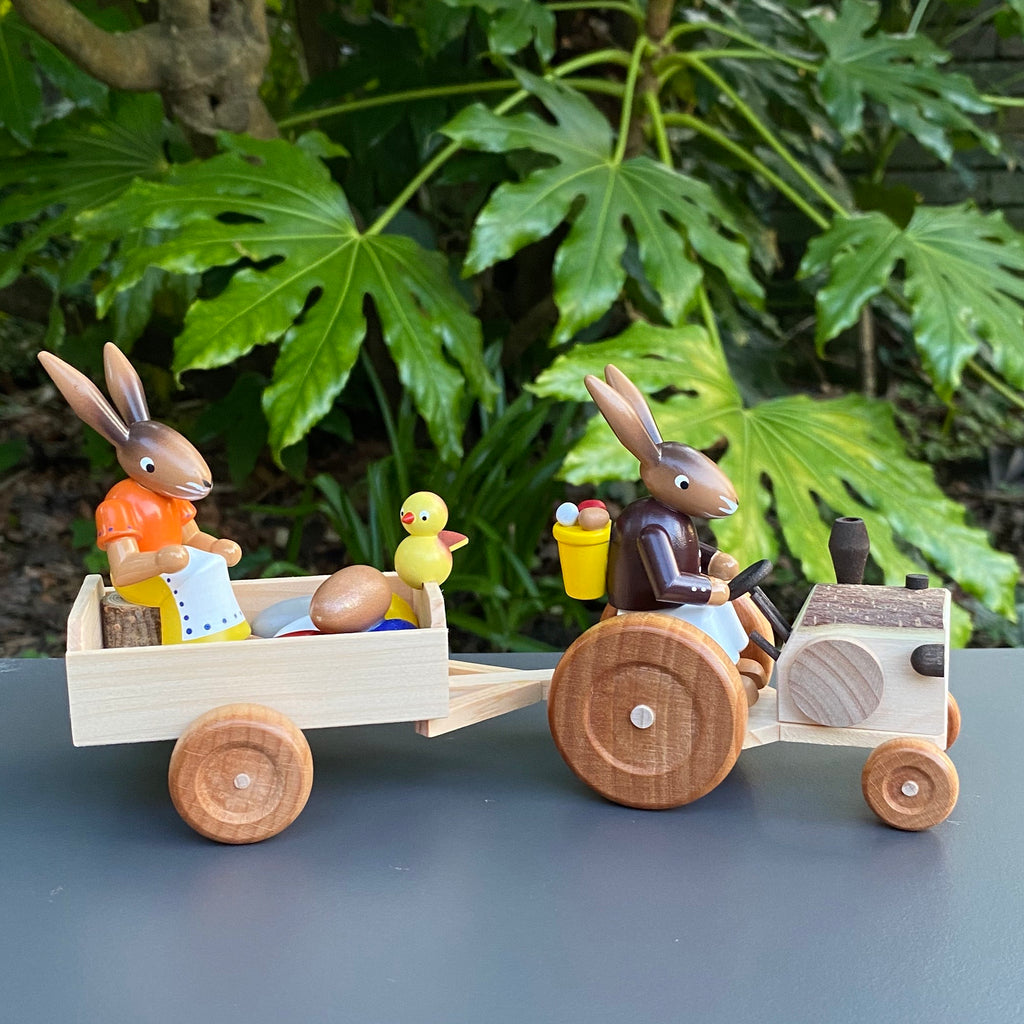 Easter Tractor with Trailer
These Osterhasen are taking their job VERY serious, they come by tractor!
In Germany it's the Easter Hare (Osterhase) rather than the Easter Bunny.
Hand-made in Germany in the Erzgebirge (Ore Mountains) from hand-painted wood. Read more about the Erzgebirge on our blog HERE.
19.5 x 7 x H9.5cm
PLEASE NOTE: Not suitable for children under the age of three.