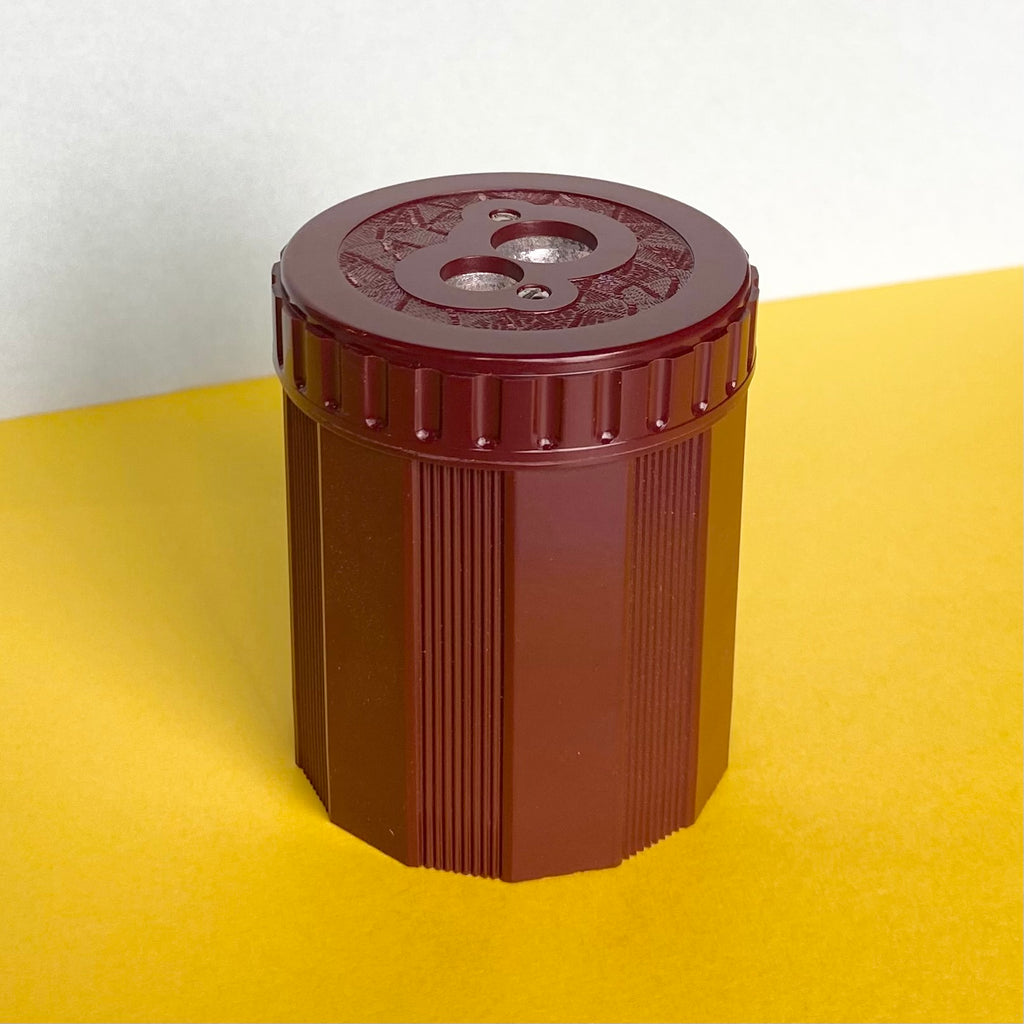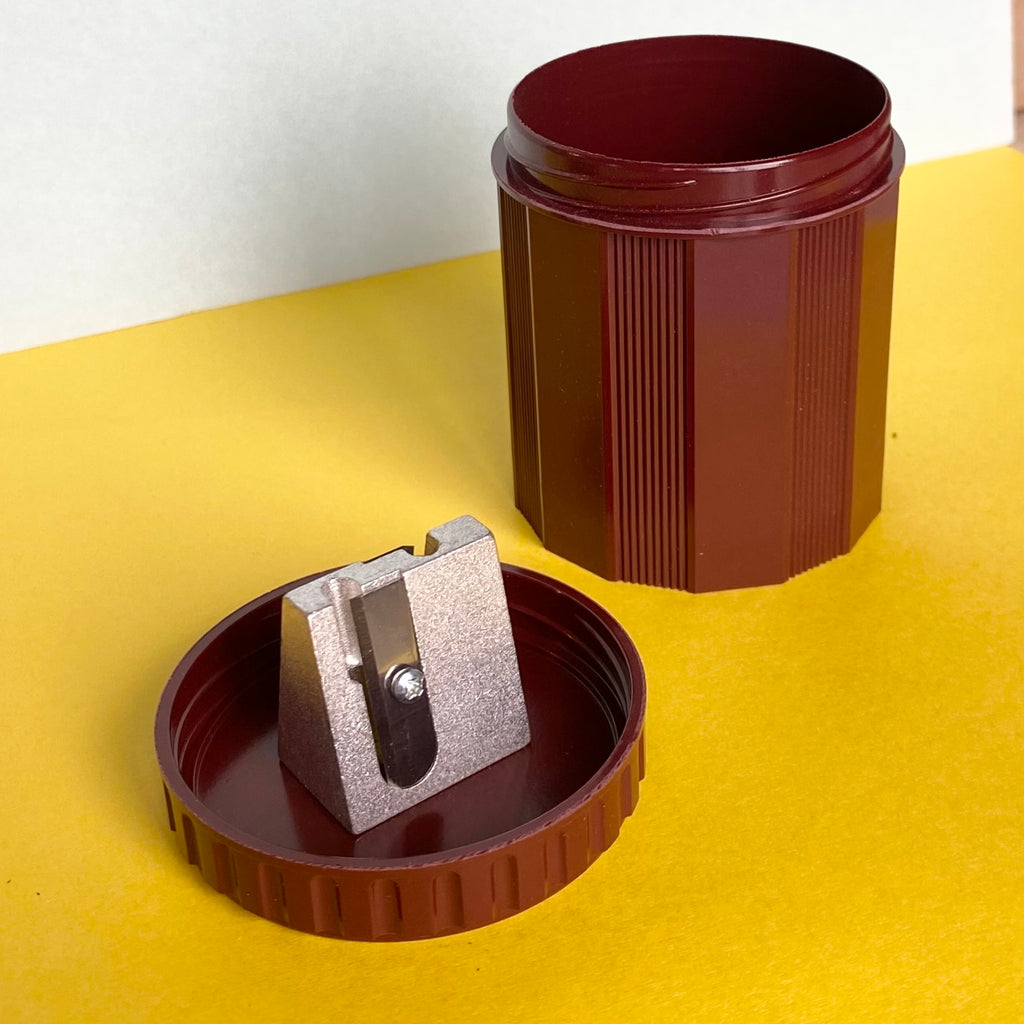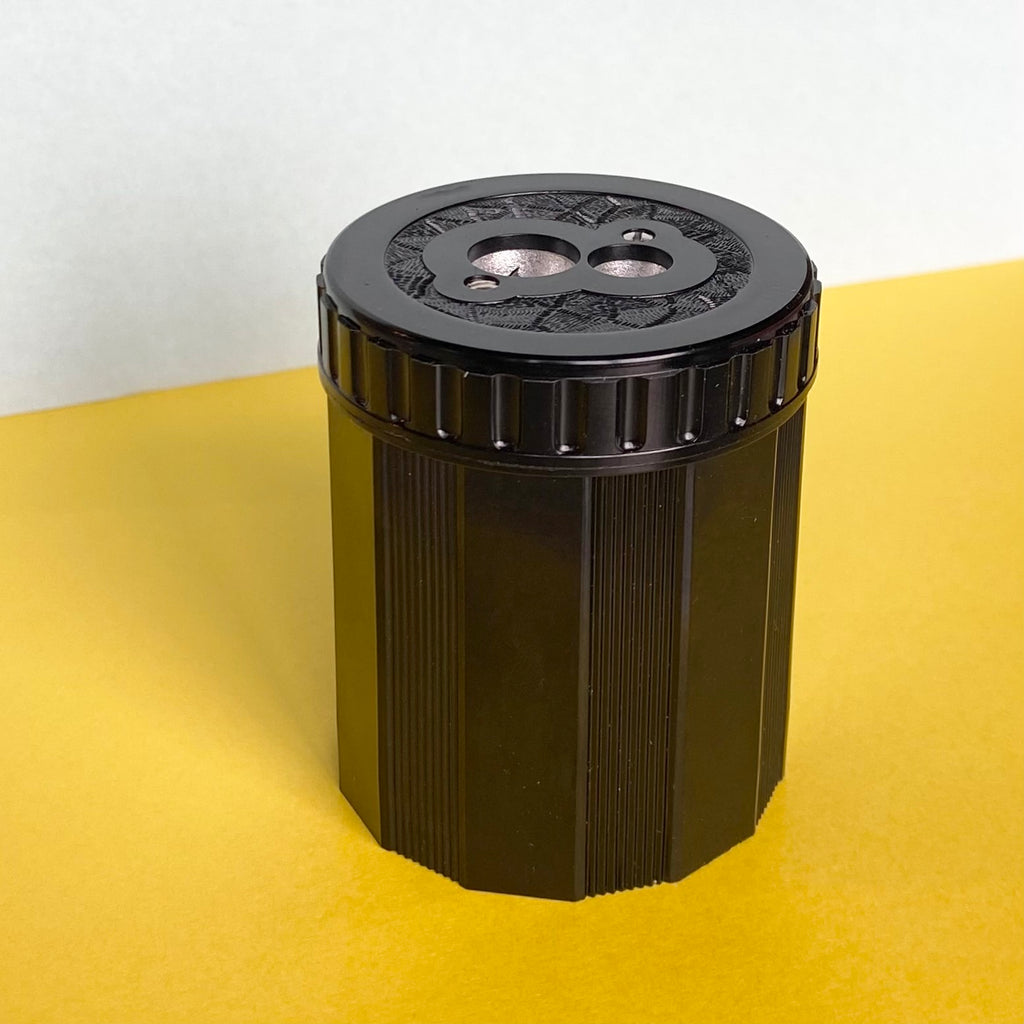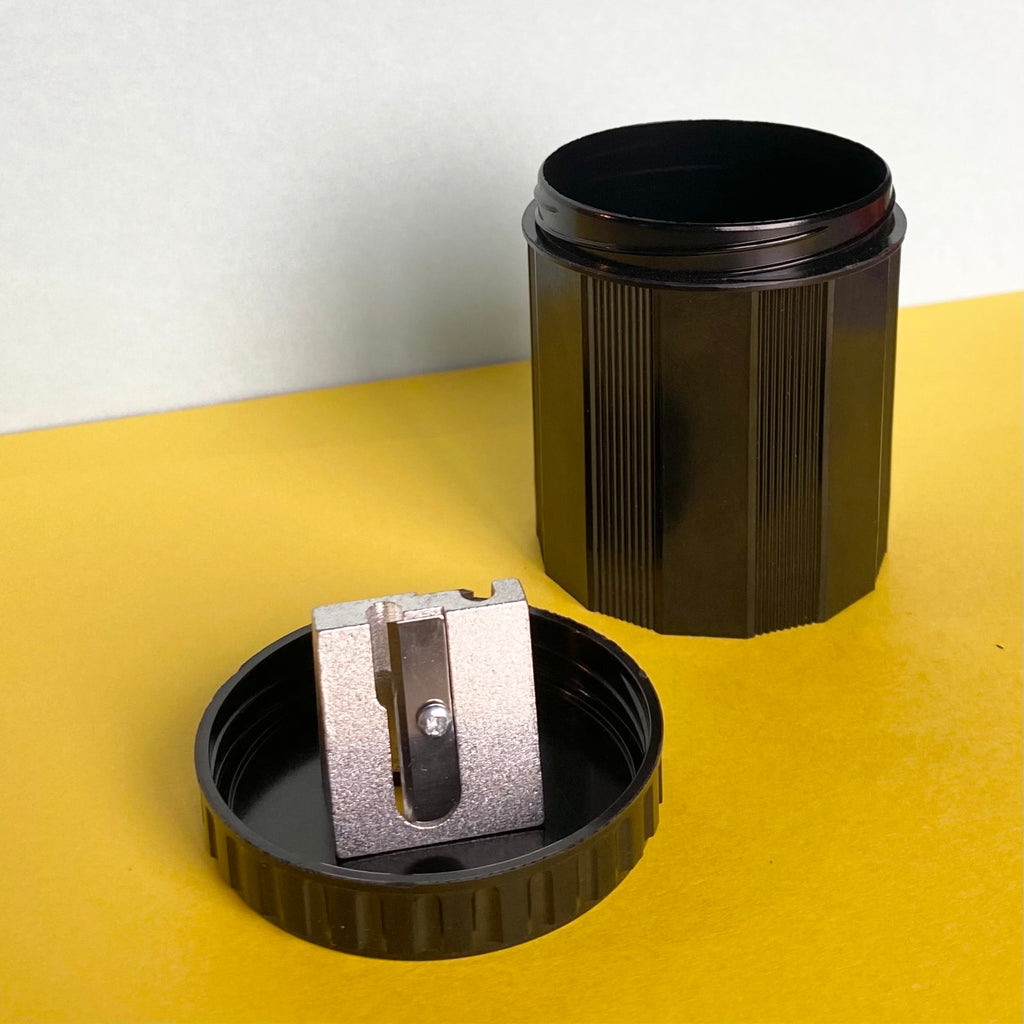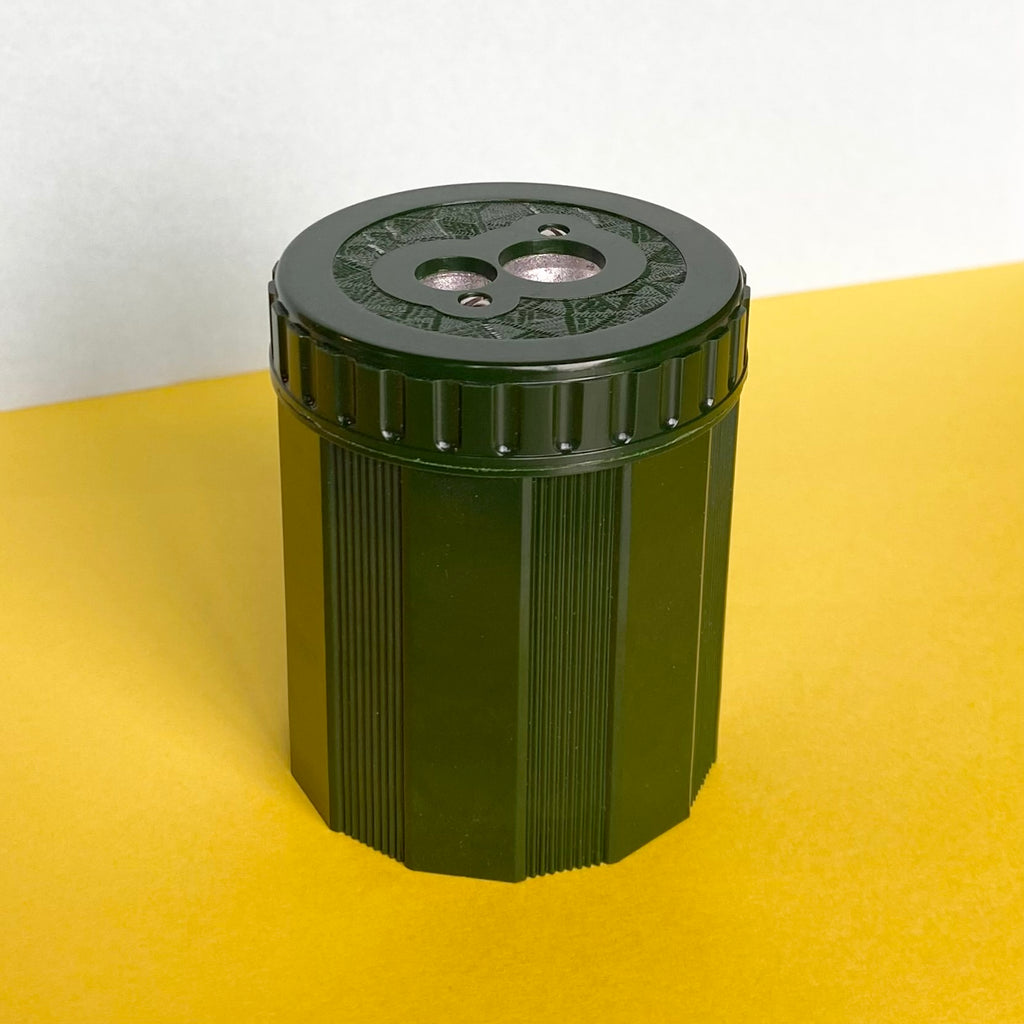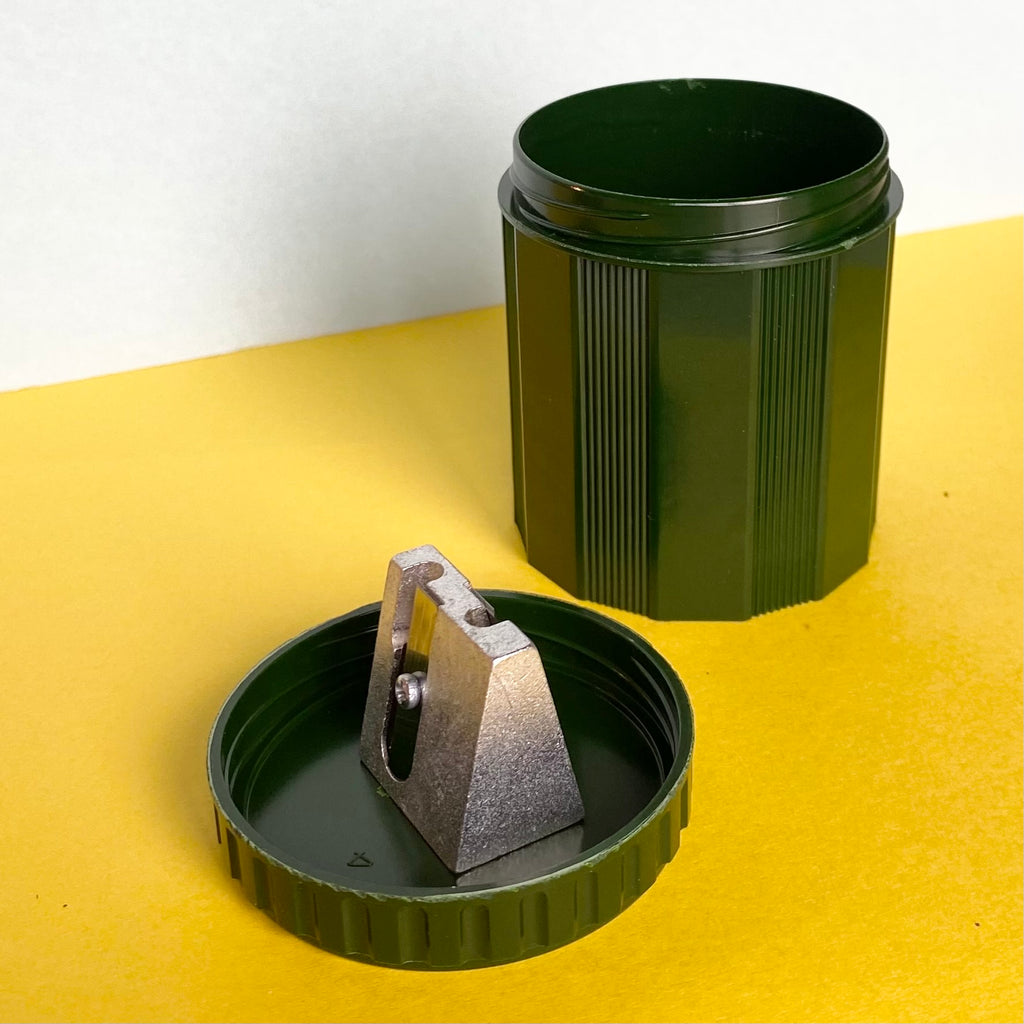 DUX Duroplast Double Sharpener
The Original....since 1936.
THE Classic box sharpener for all your pencils and crayons. In production since 1936. The screw lid has a dual metal pencil/crayon sharpener attached to it so all the shavings fall conveniently straight into the box. It's super neat, super durable and it looks great. 
Made in Germany from Duroplast with a metal sharpener.

Dia 5.5 x H6.5cm