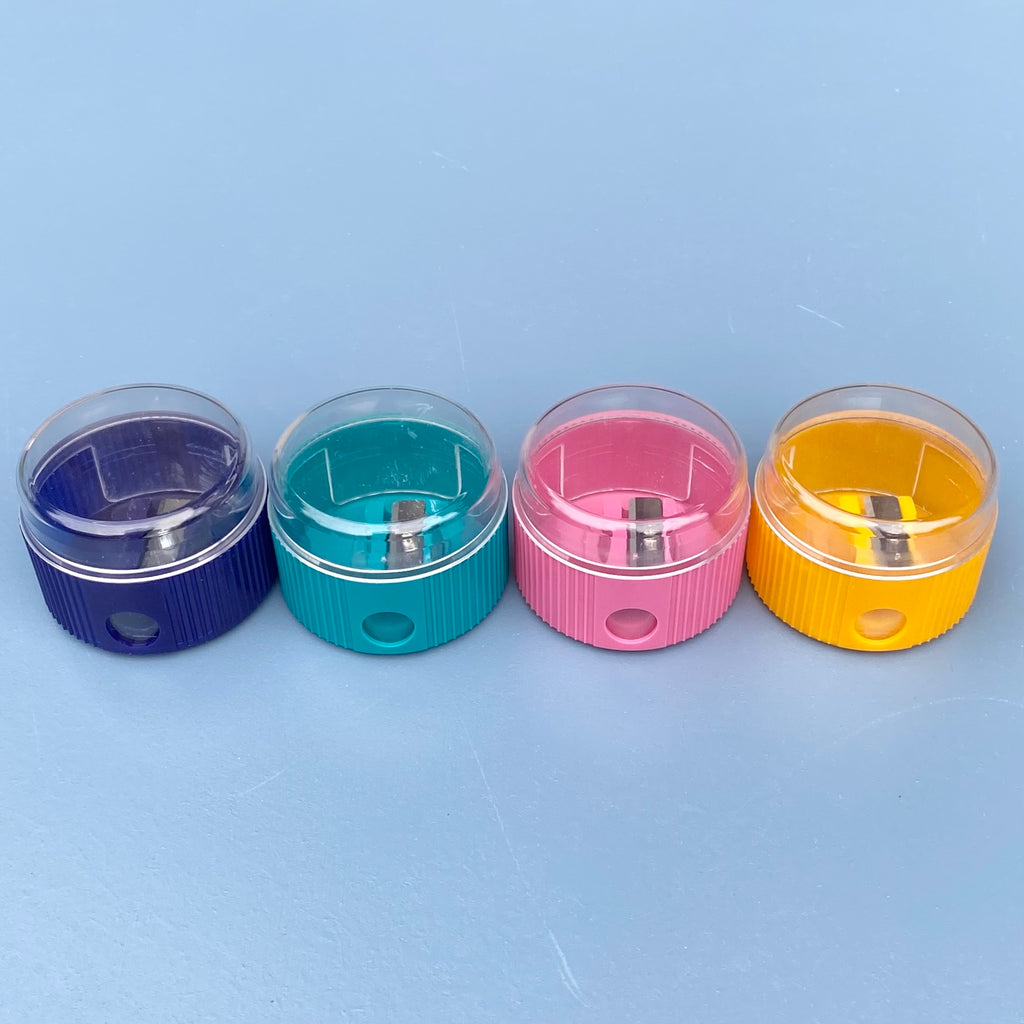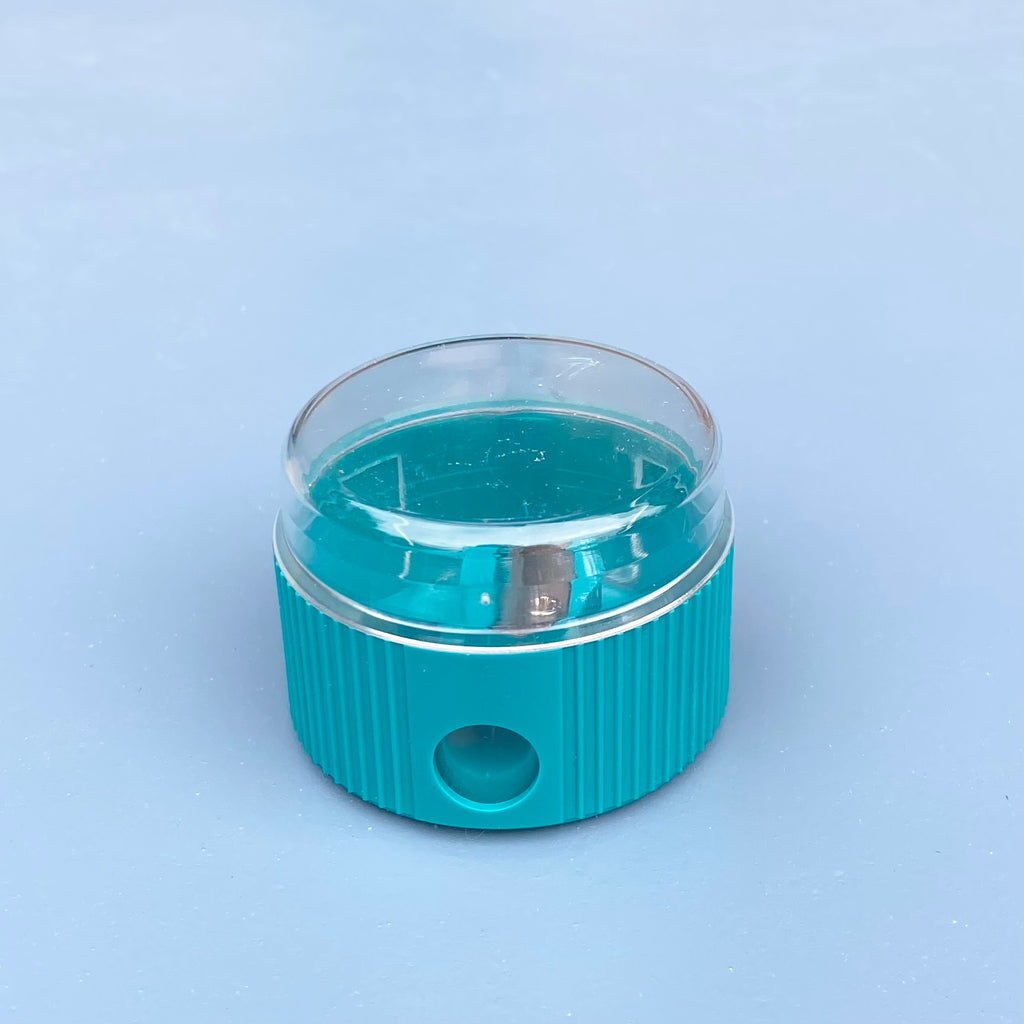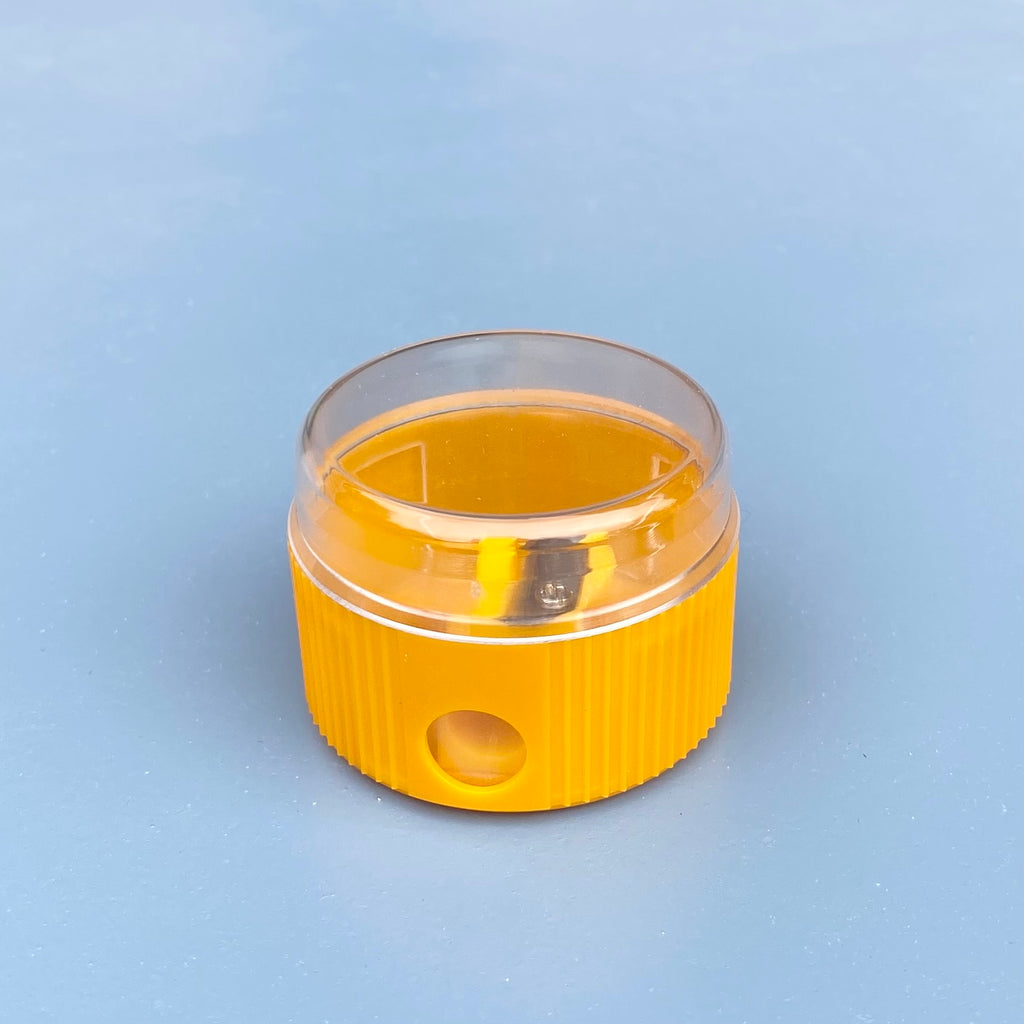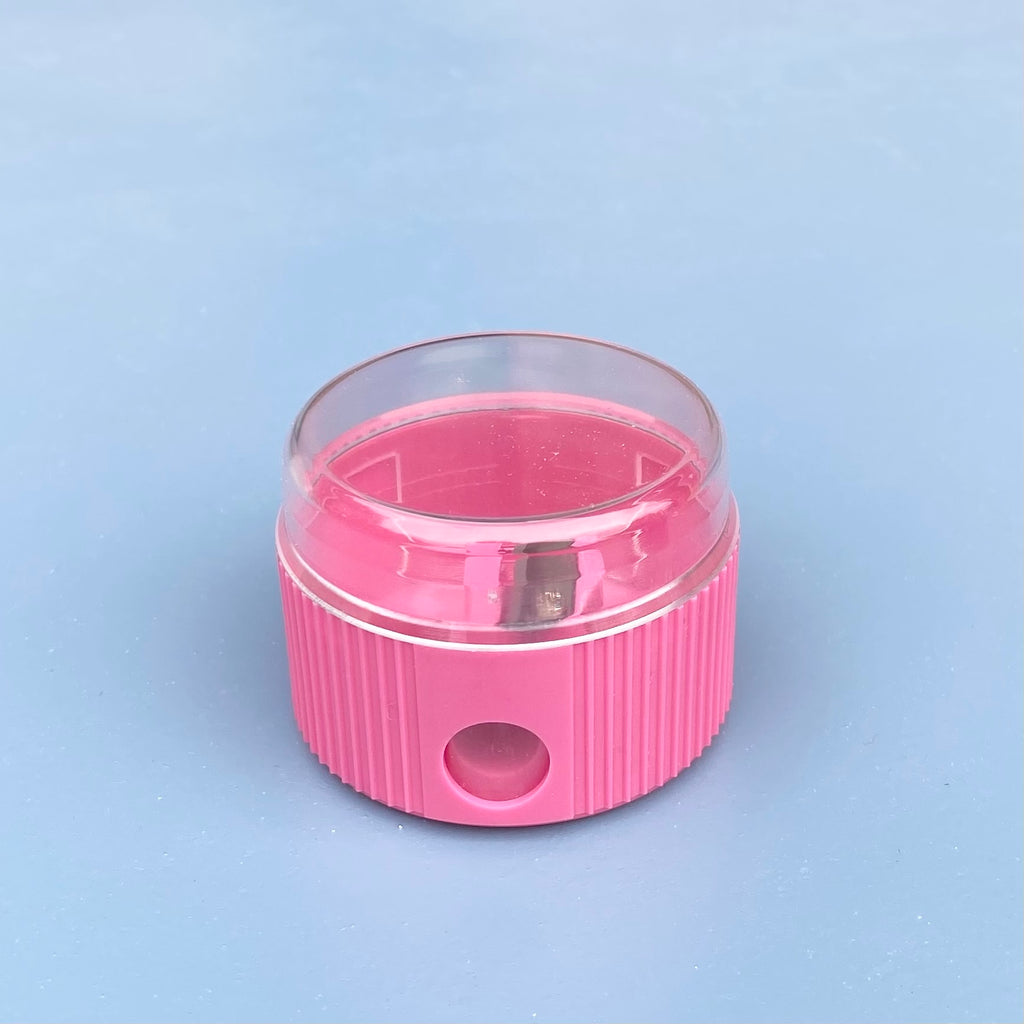 DUX Compact Sharpener
A sharpener in its own little case. 
A perfect little pencil sharpener in its own case to catch your pencil shavings. The lid moves so the sharpener hole can be opened and closed. The sharpener is glued to the base of the case. 
Made in Germany from hard plastic. Available in four lovely colours.
Dia.4 x H3.5cm