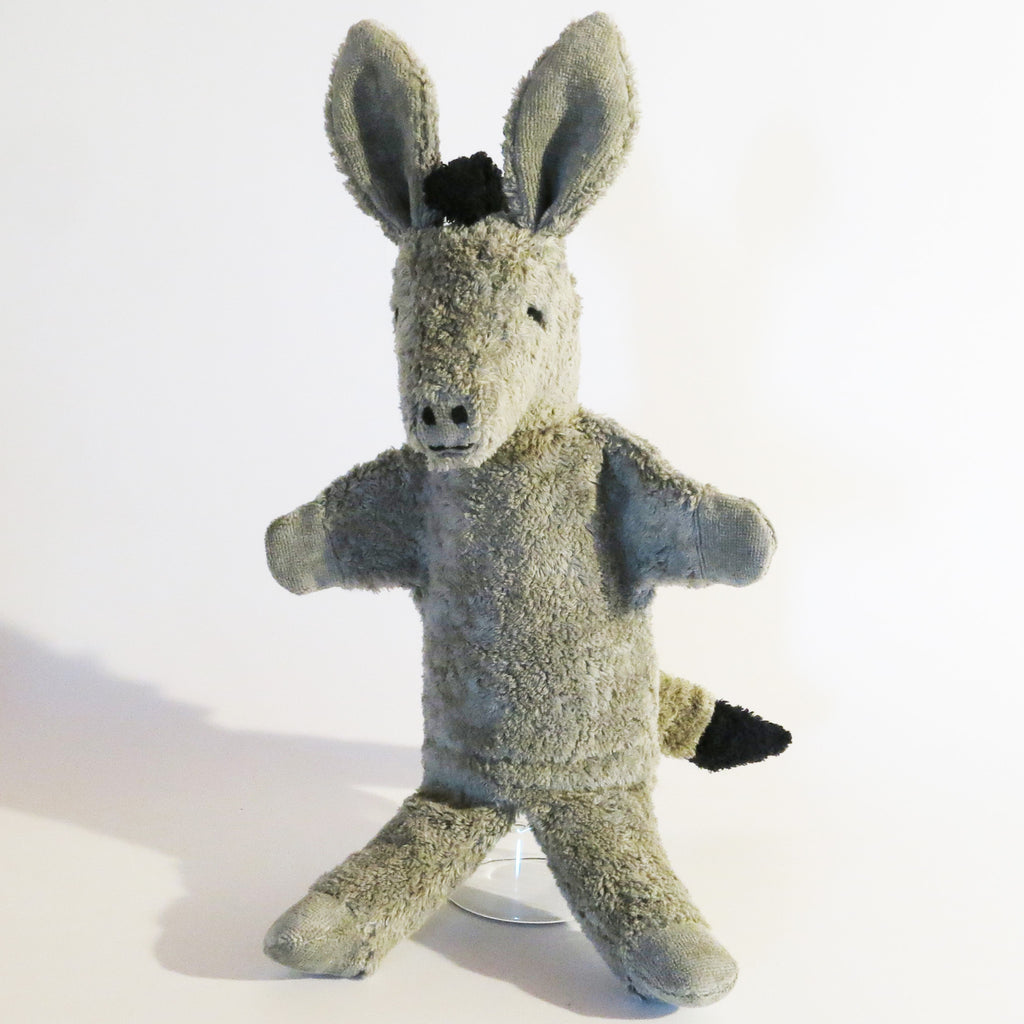 Senger Donkey Hand Puppet
Bring your bedtime stories to life with these beautiful hand puppets and let's be honest,  hand puppets really don't come much better than these ones. 
Made by Senger which was founded in 1985 by Sabine and Volker Senger in Obersinn/Bavaria. Their puppets are designed following high ecological standards and are beautifully simple, timeless and of the highest quality.
Hand-made in Germany from organic hand picked cotton. The filling is made from pure lambswool. The fabric itself is woven in Germany
Approx. 36cm tall (from feet to top of the head)
Hand washable.