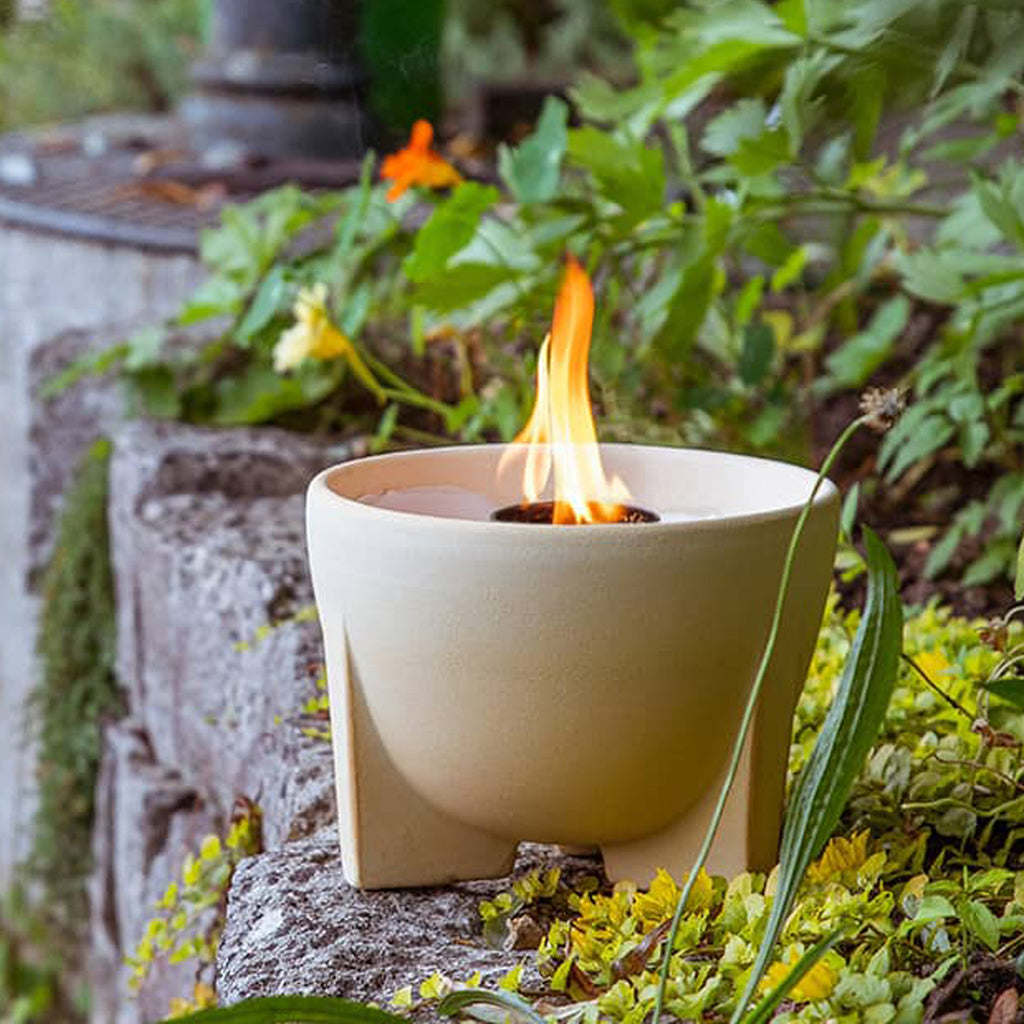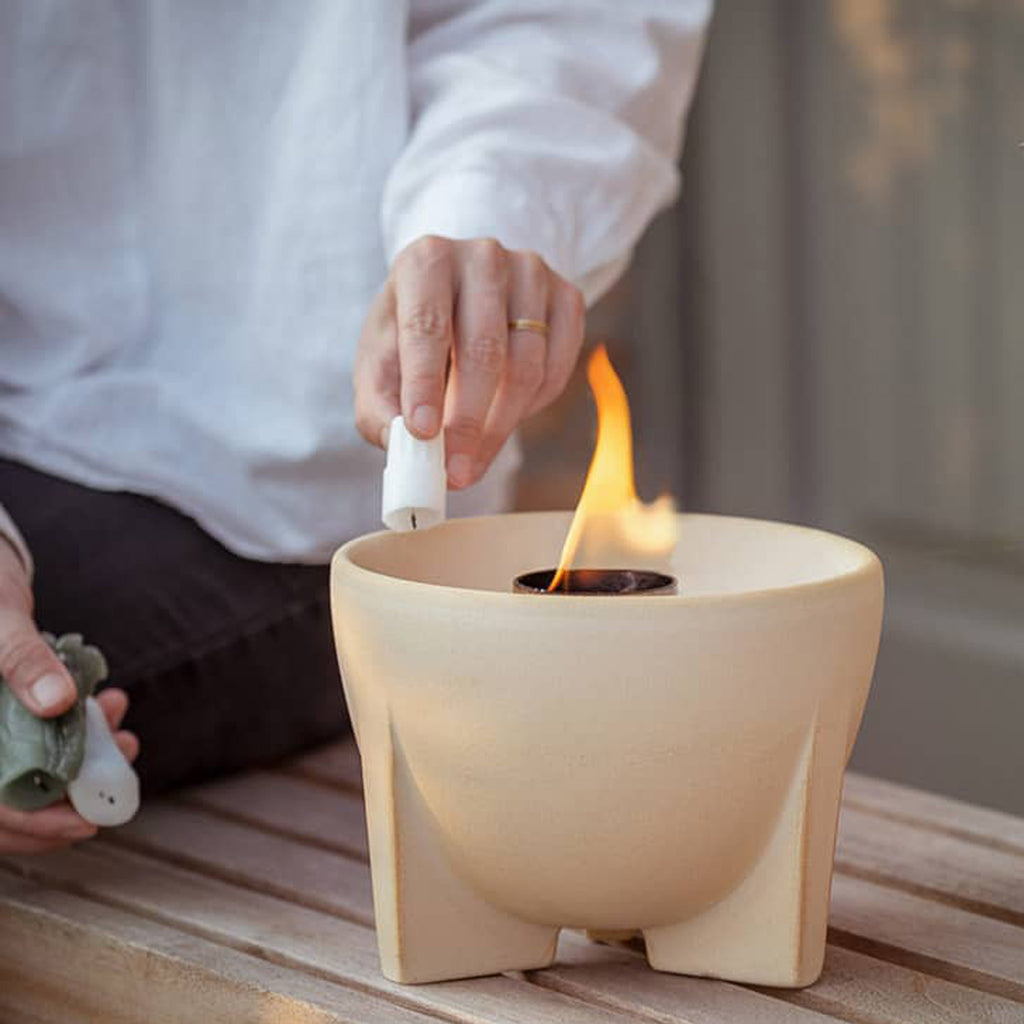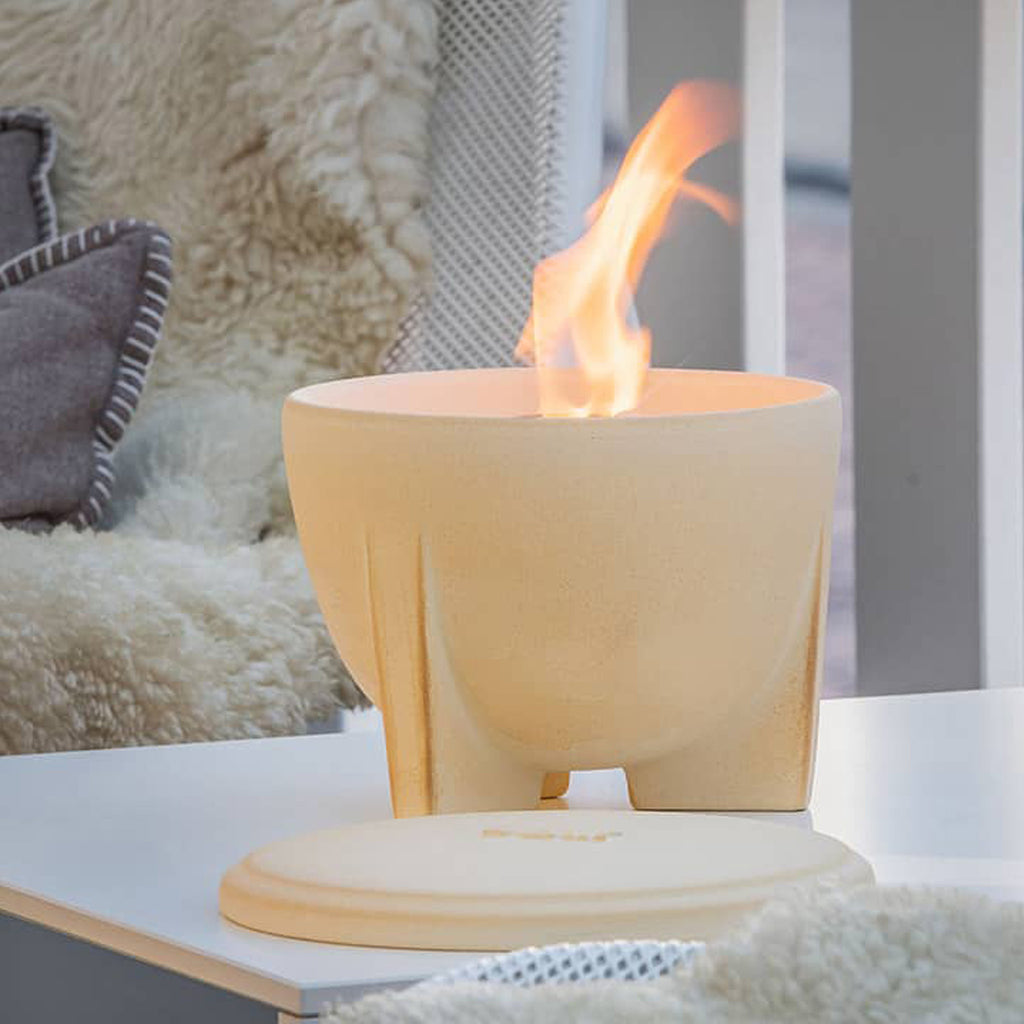 DENK OUTdoor Waxburner CeraNatur®
A super stylish, refillable and windproof ceramic OUTdoor Waxburner which is just like a candle but SO much more. 
This larger ceramic OUTdoor Waxburner has enough wax in it for about 36 hours of continuous burning but can easily be filled up with leftover candle bits and other wax, just chuck them into the burner around the long lasting fibreglass wick which is clean, safe and soot-free. 
Comes with matching lid to safely extinguish your flame and keep it protected from the elements so you can safely keep it outdoors. 
Handmade in Germany from from high-quality CeraNatur® ceramic. 
Dia 20 x H14.5cm. 
Comes in a nice gift box and a lid for extra safety and protection of your Waxburner.
CeraNatur is made from sandstone-coloured clay that is only found around Coburg/Bavaria where the manufacturer is based. This frost-proof natural ceramic is characterised by high quality and durability.
DENK Keramik was established by Franz Denk in 1964 as a family-run company in Coburg, Bavaria. They have remained based in Coburg and work only from here. The company has been in the family for two generations now and is currently run by the son Fabian Denk.