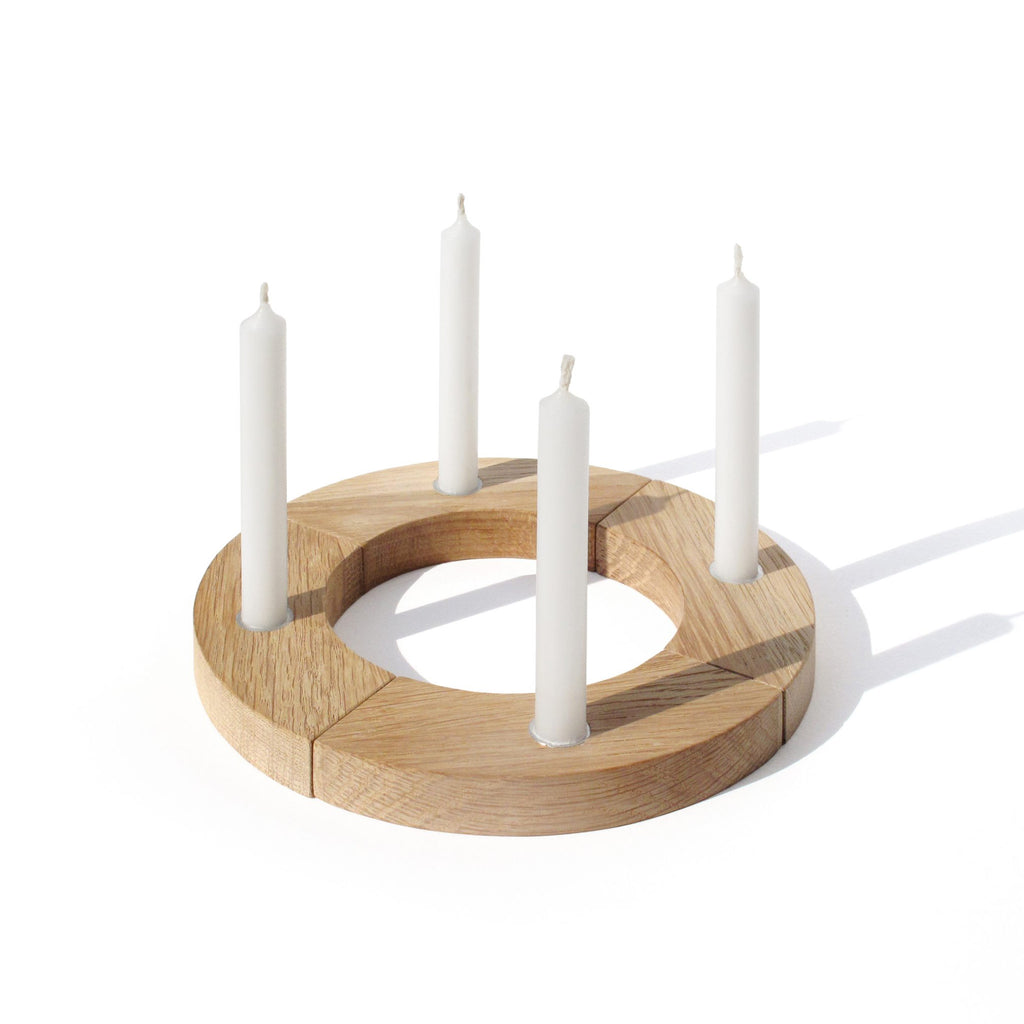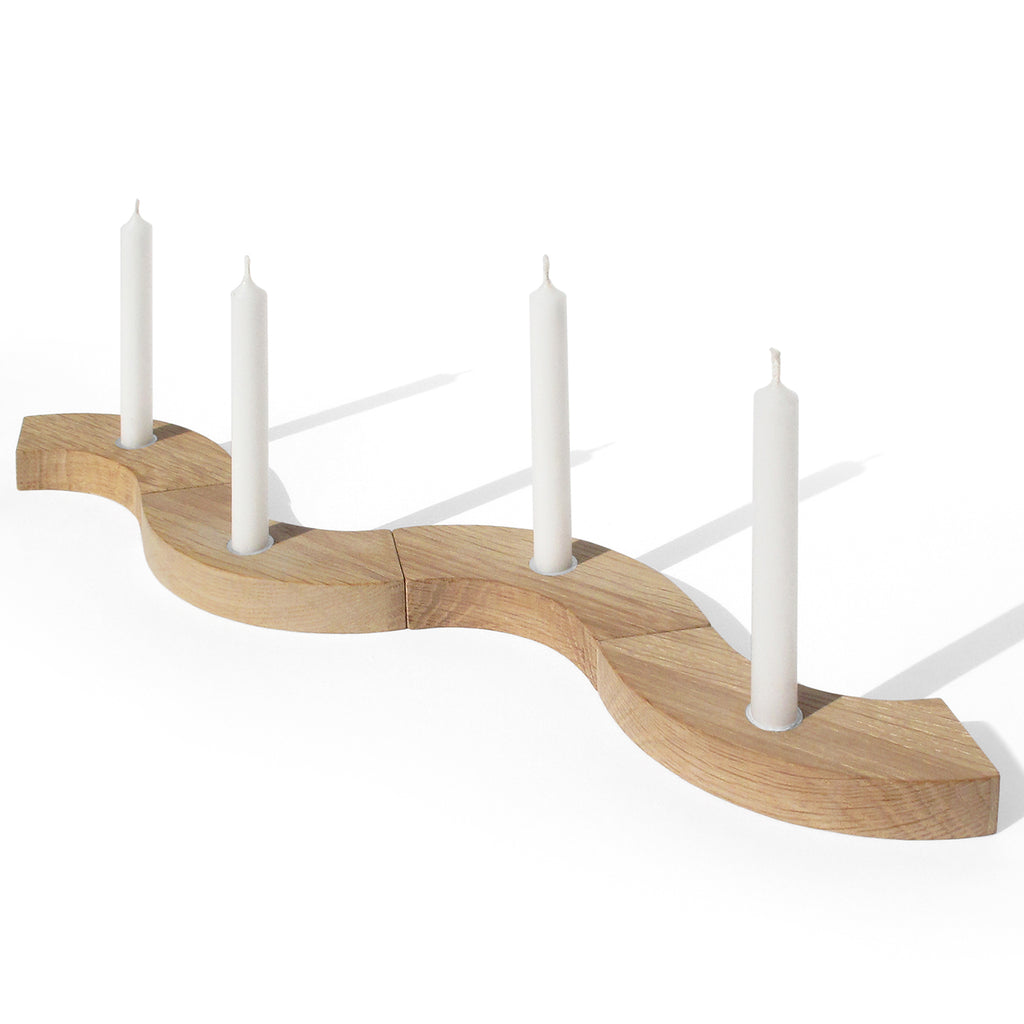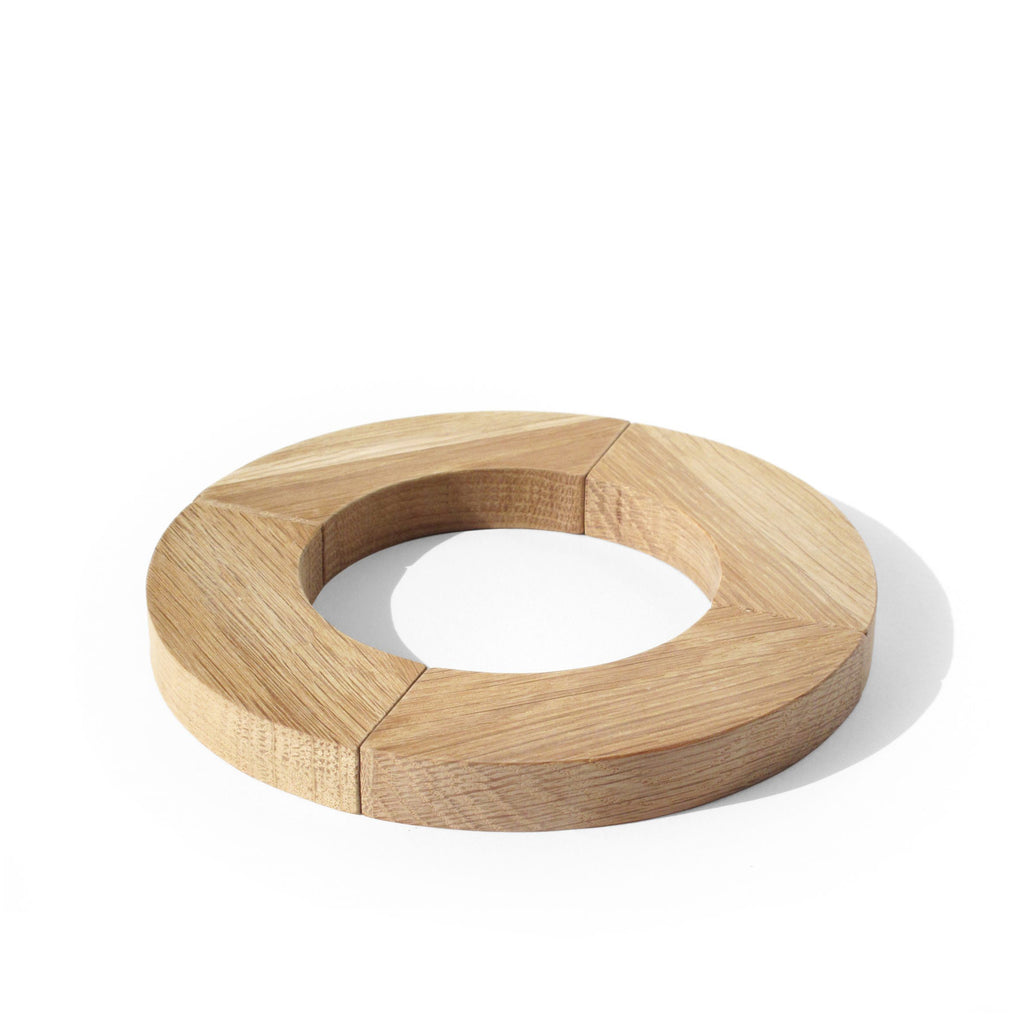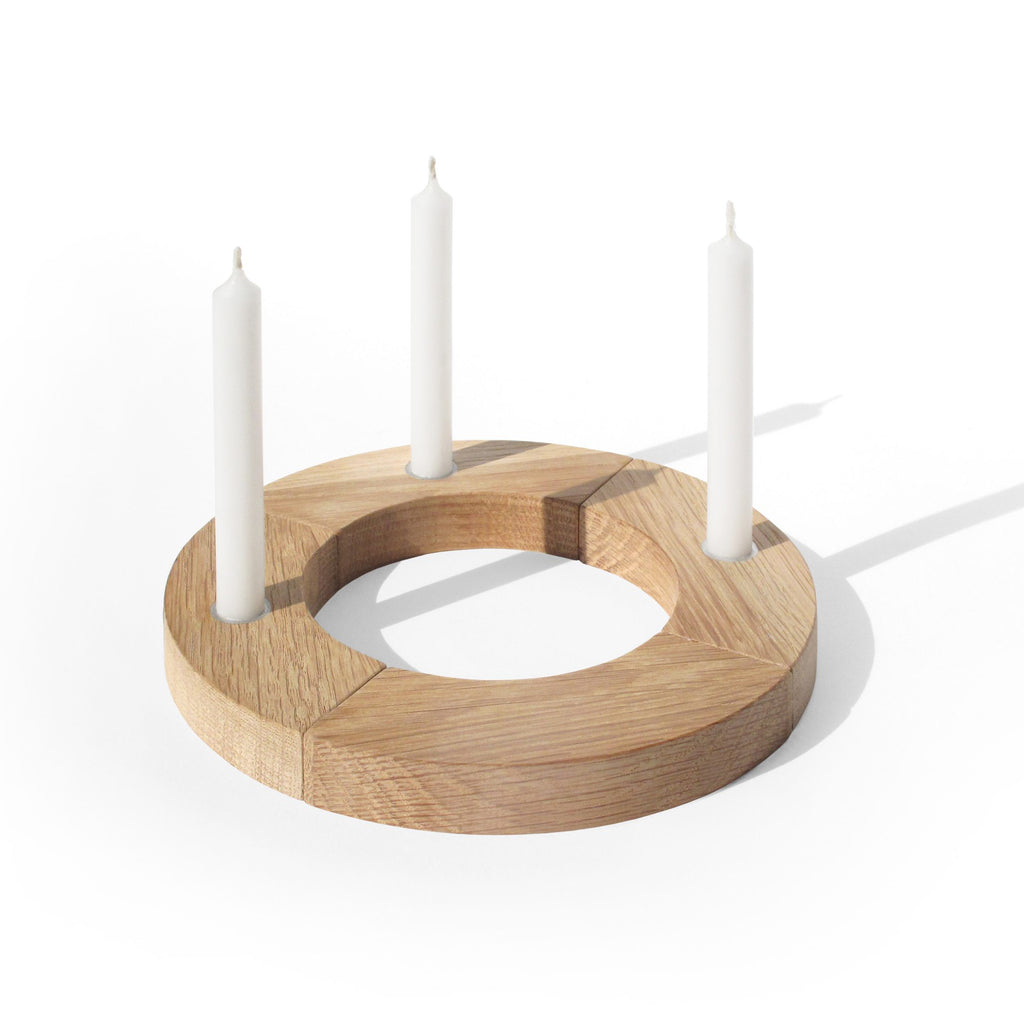 Candle Ring/Advent Wreath
A super simple little candle ring, or advent wreath to count down the week 'til Christmas.
You can personalise your wreath with flowers, baubles or other decorations and use it year after year. Or simply use it as a candle holder throughout the year. The options are endless. made from 4 separate pieces that can be arranged into a ring...or not. 
Made in Germany from untreated solid oak with metal inserts in workshops run mainly by disabled people. 
Design: RSW Design
Dia17cm x H1.8cm. Includes four small candles.