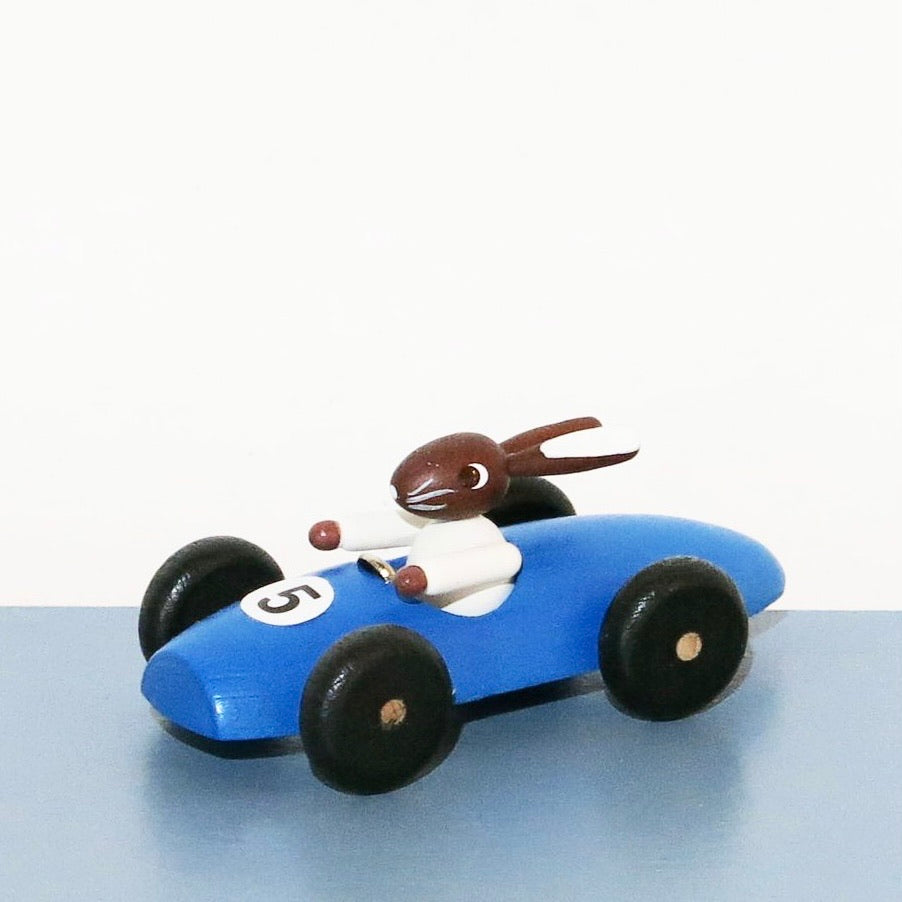 Osterhase in Blue Racing Car
How does the Easter Bunny get around to so many houses you wonder? In a Racing Car of course.
Cute miniature bunny in a super sporty racing car.
Hand-made in Germany in the Erzgebirge (Ore Mountains) from hand-painted wood. Read more about the Erzgebirge on our blog HERE.
8cm long
PLEASE NOTE: These are collectors items and should be handled with care, they are NOT toys. Not suitable for children under the age of 8.