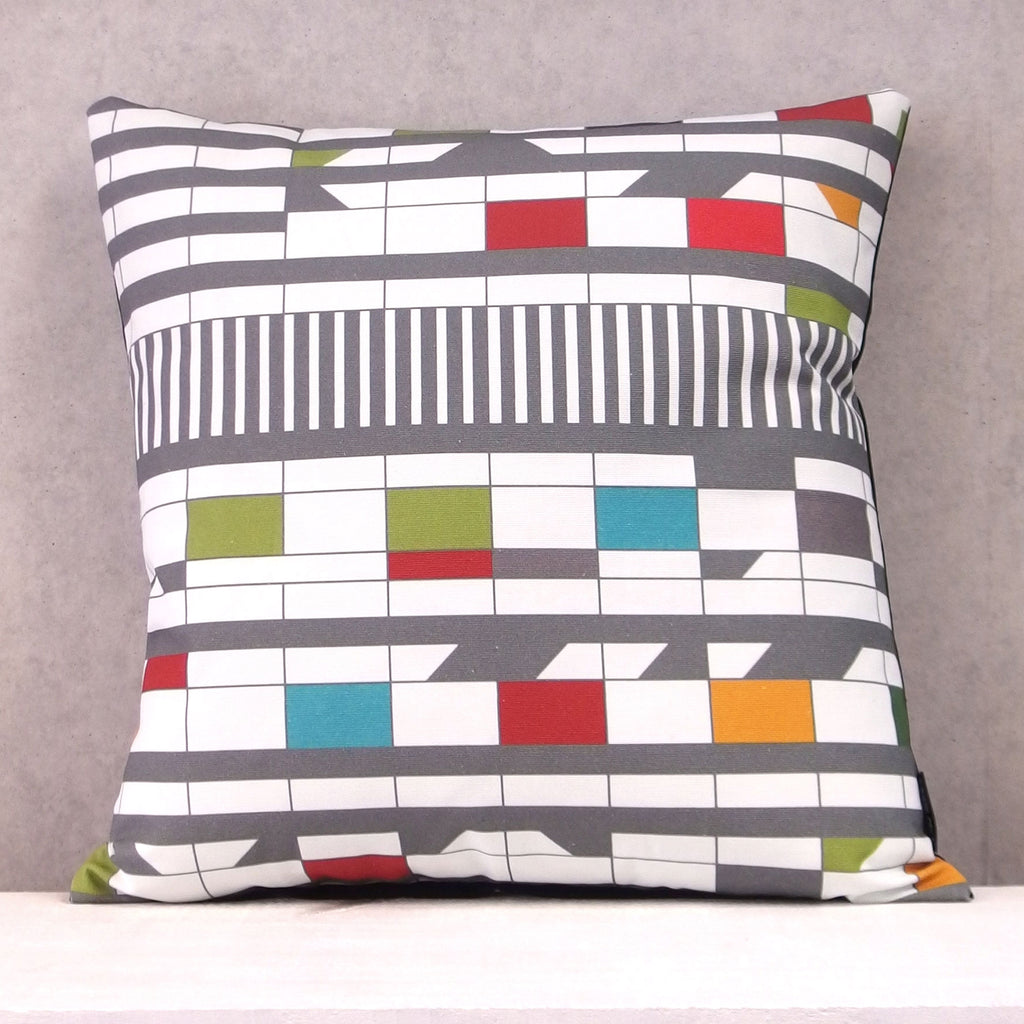 Berlin Cushion: Corbusierhaus
Berlin architecture on a cushion.
This beautiful range of 100% cotton cushions are inspred by the wonderful  architecture of Berlin of the 1950s, 60s and 70s. From Egon Eiermann's Gedächtniskirche, Oscar Niemeyers contribution to the Internationale Bauaustellung 1957, 1970's U-Bahn Stations by Rainer Gerhard Rümmler to the East German high-rise building type WHH GT 18 on the Fischerinsel. There's something for everyone. If you would like any more information on each of the buildings/cushions drop me an E-mail, I'm always more than happy to chat Berlin.
Made in Germany from high-quality 100% cotton printed with GOTS certified ink. The back of the cushion is a matching plain colour.  

Design: s.wert design
50 x 50cm
Comes WITHOUT cushion pad.
See the whole range of Berlin Cushions HERE