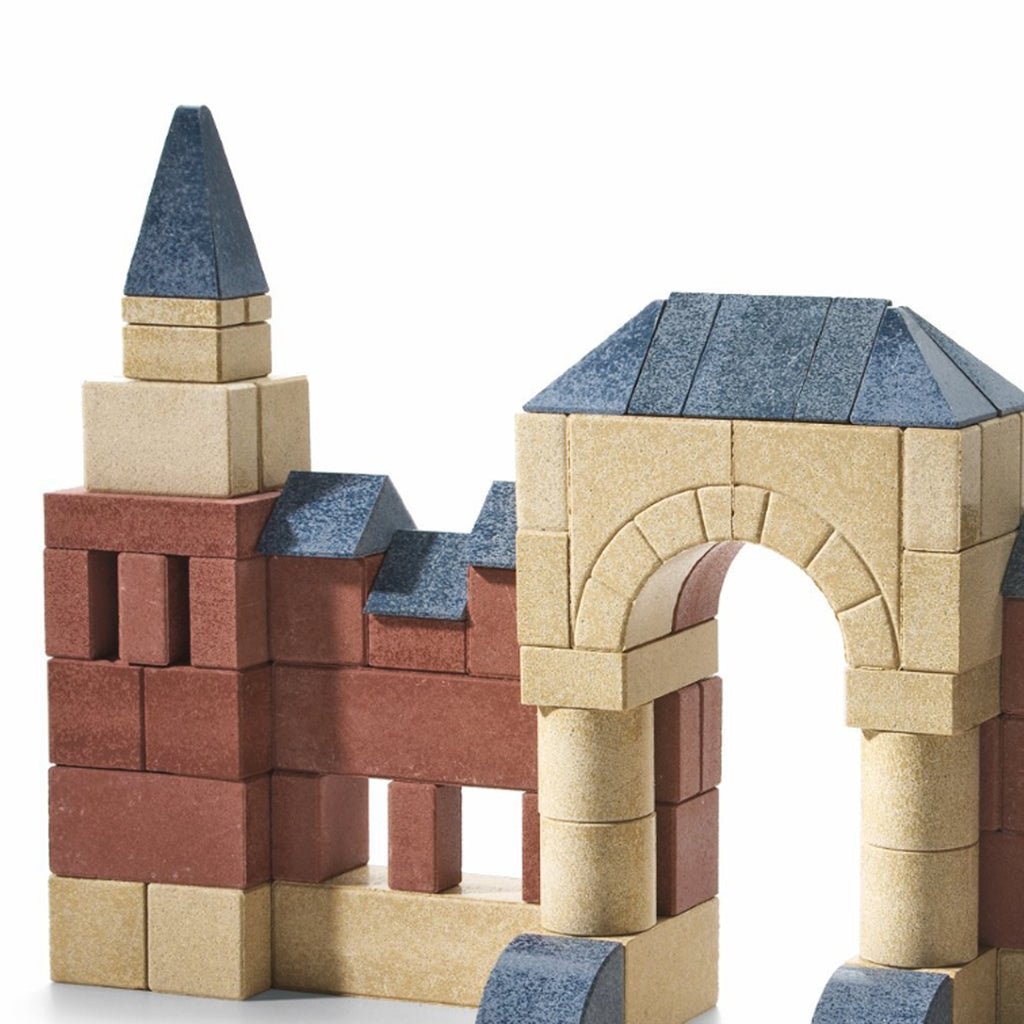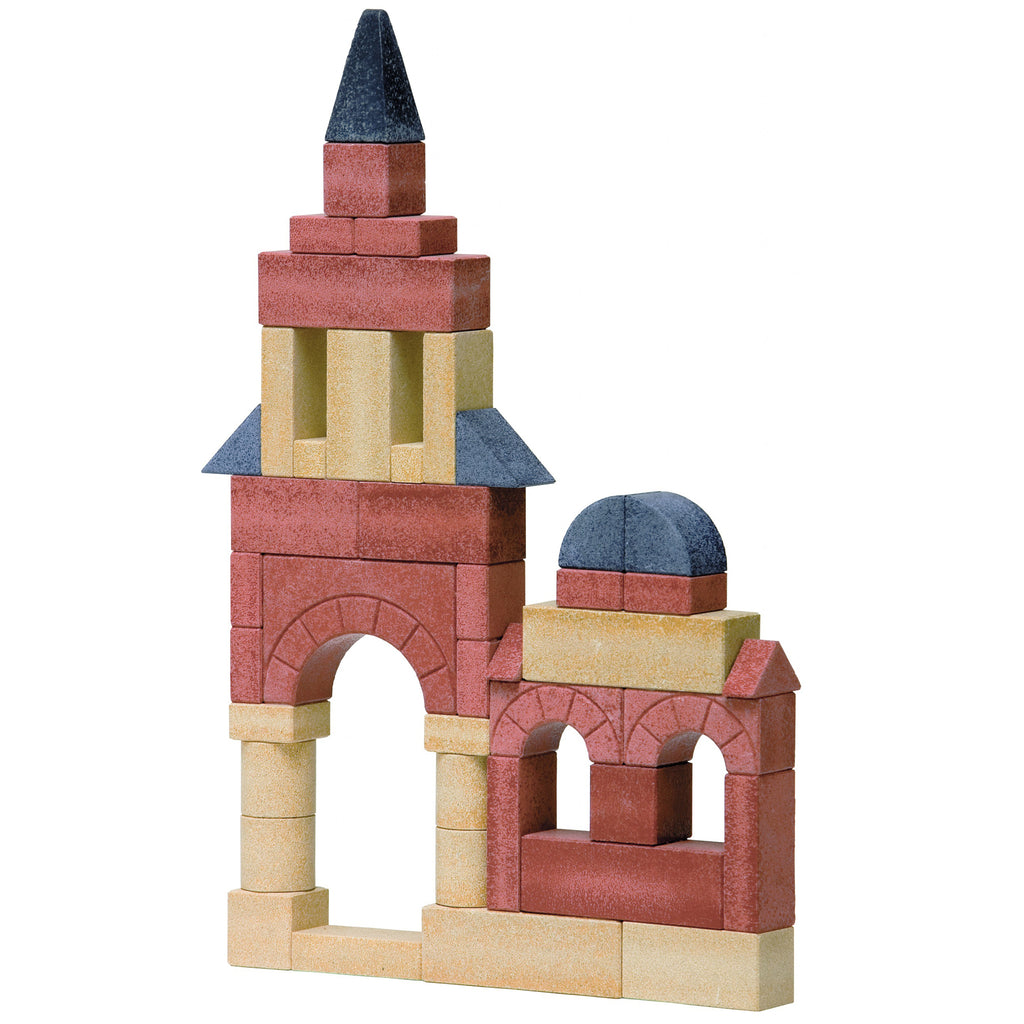 Ankersteine Set Nr.4
If it's good enough for Walter Gropius, it's good enough for me.
The most exquisite Ankersteine Building Blocks. This, Set Nr.4, includes 55 stones in three colours: yellow (sandstone), red (bricks) and blue (slate) all in a beautiful wooden box with instruction leaflet. 
Handmade in Germany from quartz sand, chalk, colour pigment and linseed oil after a recipe developed in 1875 by Otto & Gustav Lilienthal, yep, those Lilienthals of aviation pioneering fame.
Box 25 x 17.5 x 5cm

Ankersteine (Anchor Stone Blocks) was founded in 1880 and is the world's oldest modular toy. Scientists, engineers, and designers like Max Born, J. Robert Oppenheimer, Albert Einstein, Ivan Sutherland and Walter Gropius developed their creativity by playing with Ankersteine.
Not suitable for children under the age of three.